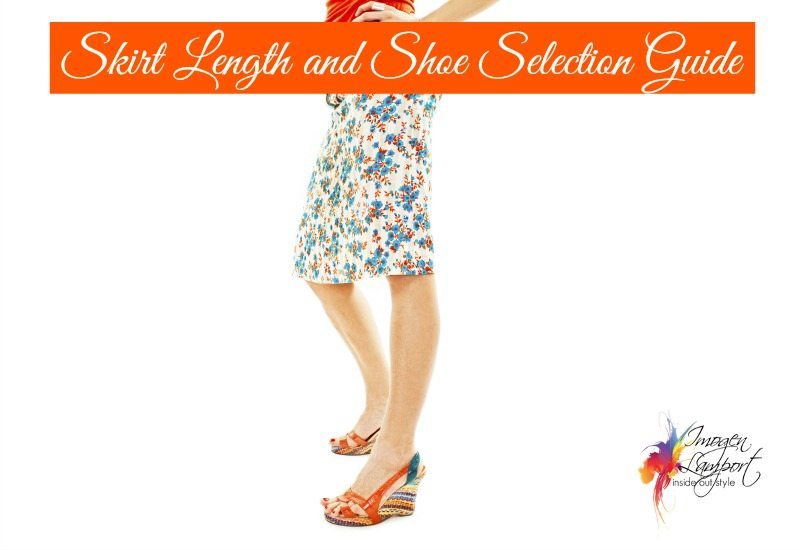 Hi Imogen,
I love your blog–you have the best style advice I've seen. I'm trying to make sense of all the different variables and would love your advice on combining them. I am an H shape with medium contrast (I'd be low contrast but my eyebrows/eyelashes are darker than anything else), short waist, long legs. I just bought some beige sandals (Dansko Sofie) to blend with my skin tone. I am planning to wear them with bermuda shorts and just-above-the-knee skirts. Is there such a thing as having legs TOO long? It seems to me that the tall nude sandals lengthen my legs too much and cause an unflattering proportion. I think things look much better when I wear these shorts/skirts with flats. Do you think darker sandals would balance the proportions, or is the problem the tall shoes? Thanks for any advice!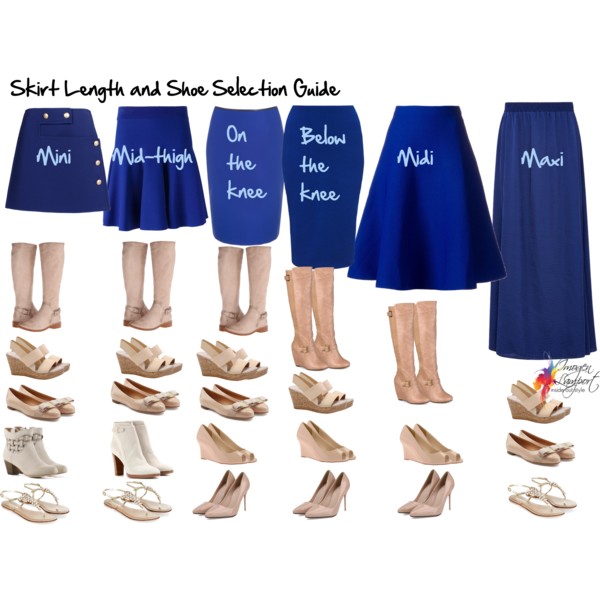 Mini or Above the Knee on the Mid-Thigh – best shoes are flat, the only exception would be an ankle bootie style.
On the Knee – here you can get away with both flats and heels
Below the Knee on the top of the Calf – as we don't see you knees you start needing some leg lengthening heel, or at least a wedge/platform
Mid calf or Midi length – now we really get the leg shortening of this skirt (or cropped pant) length, so go for heels, wedges or a boot with heels
Maxi – because this is full length you can easily wear a flat shoe or wedge, no need for heels, unless you want to wear them.
The shoes you mention have a very small wedge heel and are high vamp so won't elongate your legs any further. If you feel your proportions are off try wearing a longer top with your shorter length bottoms to create that nice uneven look.
Other posts on skirts you may be interested in reading