Could you write some things about the maxi skirt? (which body types can wear them, how to wear them, what kind of maxi skirt)
Best regards,
Helma
Maxi skirts are a fashion trend that has been around for a couple of years (or so) now. It's possible to wear them with every body shape, in many ways, they are like a pair of trousers. But like trousers you want to consider:
The volume
The waist detail
The shape
and then suit the most suitable version for you.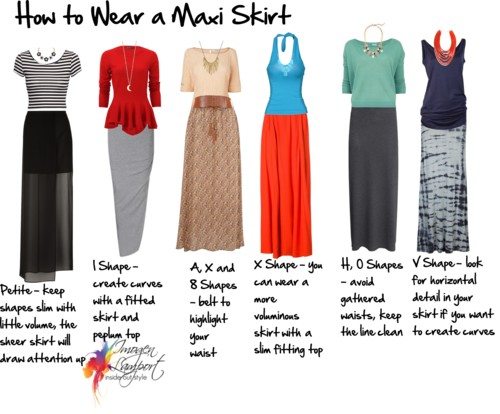 If you want to create more elongation always go with a column of colour too!