When you're in the process of losing weight, you don't want to be spending lots of money on clothes that you won't have for long as you pass through that weight, but you will need clothes to wear, preferably ones that you feel are flattering as you reach your new healthier weight. Look for more wardrobe basics (rather than heroes) so that you can accessorise and make the outfits feel more different – as these will help you create a more versatile wardrobe.
How to dress while trying to lose weight
1.Belting
Get a great belt, you may find that belting over the top of your tops to define your newly emerging waist will get you a few extra months from some of your shirts and tops that are now too big for you. Plus belts can keep up your pants and skirts as they get loser around the waist.
2. Volume
Learn to ways to take the volume out of a too loose garment – you can do a half-tuck, a belt-look tuck, or a kimtuck.
3. Accessorize
Focus on accessories, wearing a scarf or great necklace or earrings to draw attention up to your face and to dress up your basic clothes and create lots of different looks.
4. Stretch Fabrics
Check the sales racks first, look for stretch fabrics which will accommodate you more as you become slimmer. Buy only basics that are easy to mix and match so that nobody notices you're wearing the same clothes over and over.
5. Alterations
Get some alterations on your existing wardrobe. Taking in a waistband can make a garment wearable for another few months and is a much cheaper alternative than buying new all the time.
Any new items that you buy to get you through which need to work together, so pick 2 colours and 2 neutrals that all work together and stick to them to ensure that all your clothes mix and match for maximum versatility.
7. Skirts over pants
Look for skirts over pants as you buy for your temporary wardrobe, they are easier to fit and are more easily altered and have the ability to fit you at a couple of sizes without looking odd.
8. Charity shops
Try charity shops, consignment stores and ebay for well-priced clothing items to get you through your transition.
9. Recycle
Resell your larger clothes on ebay. If they're not in your cupboard then you won't be tempted to ever put back on the weight!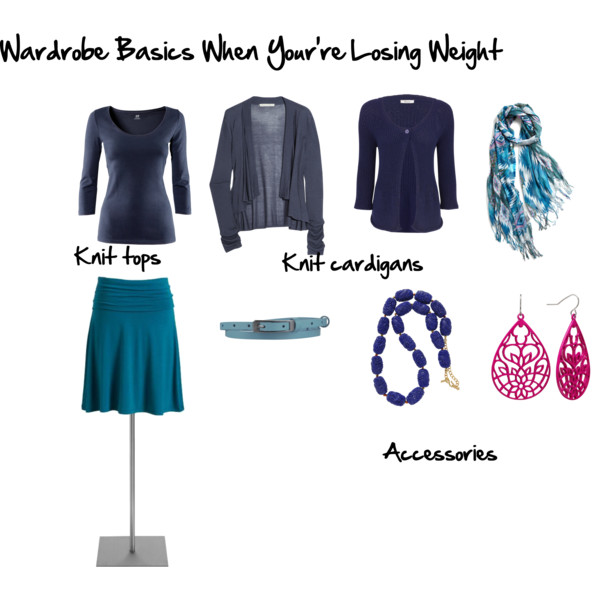 Get more tips for your specific body shape and style as you're losing weight in Jill Chivers and my ebook Svelte in Style – find out more here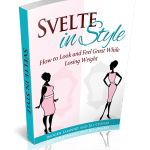 Want my professional advice on your new body shape? This is just part of what you get with my 7 Steps to Style program – along with a personal colour analysis and a greater understanding of how to choose clothes that enhance you both physically and personality wise.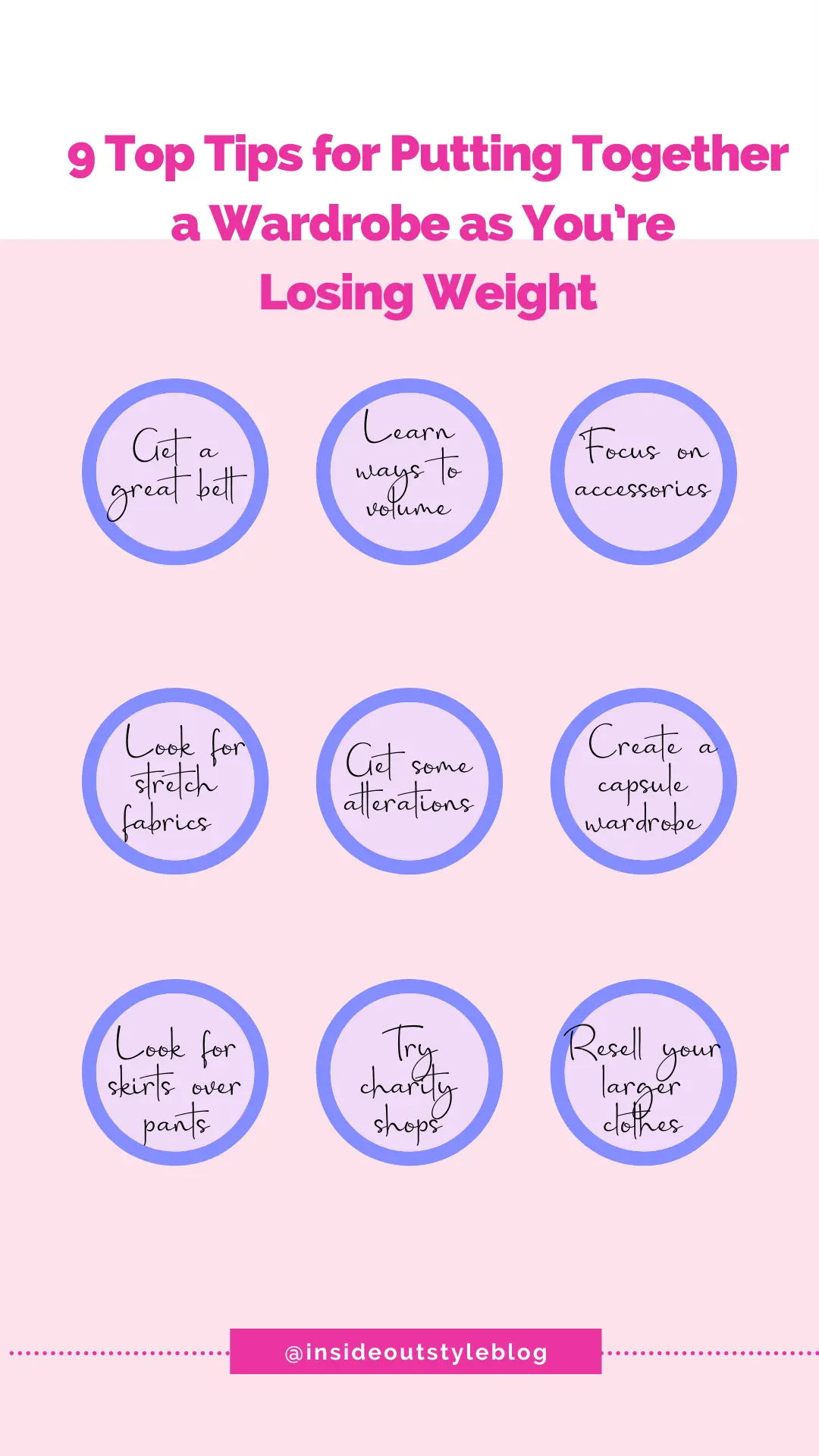 More Tips on Dressing Your Body
What Guidelines to Follow When Your Body Shape isn't "Standard"