Reader question:
It attracted my attention that you mention that you wear skirts/dresses or jeans most of the time. I do the same thing, and it has been working great for the most part, thanks to your blog. The main thing that I learned is that I am X-shape and I should belt over skirts/dresses, I enjoy having a defined waist and I like how it looks. My problem is with jeans – I am short waisted and if I belt over, it looks like I have too long of a rise. If I don't belt it and choose a slim top it looks better, but I am so used to waist definition that I don't like that look anymore. I am also not a big fan of layering, for me the simpler, the better. I am wondering if there is anyway to work out the belted look into my predicament (X-shape, short waist)? If not, what is the simplest way to layer to achieve waist definition?
Thank so much in advance!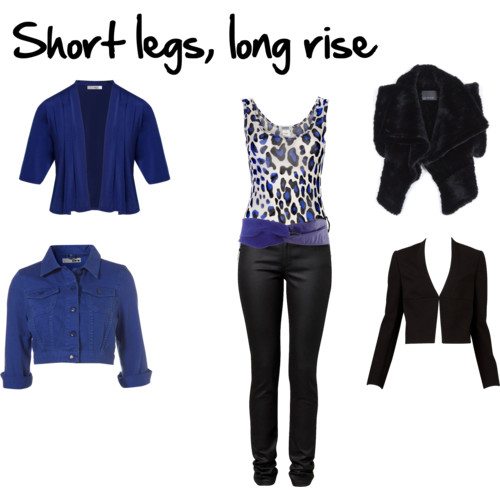 My two solutions if you don't want to layer would be:
1. Wear a top that ends over your jeans mid-way between waist and rise to visually cut the area in half, then put a waist defining belt over the top on your waist.
2. Tuck in your top, wear a wide belt over the jeans (the wide belt takes up more space and cuts the area of the rise), then wear a short cardigan, shrug, or cropped jacket to further define and draw attention to your waist.
Don't forget to colour blend your shoes to your jeans (or go slightly darker) so that you further elongate your legs.
And keep your jeans dark and your top lighter, brighter or patterned to draw attention upwards.