People always ask me where the best point is to end their tops and jackets. As the hem of a top creates a horizontal line, the best place is on a narrow point, rather than a wide point.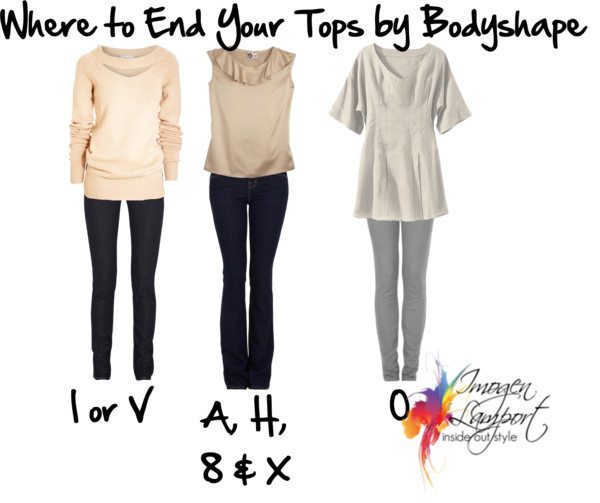 If you are a body shape that has wider hips/thighs than waist, A, X, H, 8 (or just below the waist) it's best to end it around your hip bone (the bone that juts out at the front).
If you are a body shape that has proportionally narrow hips/thighs V, I, O you can end either at the hip bone or lower down onto the thighs.
If you are an 8 shape you may find that you end at your waist which is narrower, or down between high hip and low hip (also dependent on your proportions and the shape of the garment).
And don't forget the principles of volume – if you're wearing a longer more voluminous top, then your bottoms need to be slimmer and fitted.