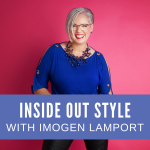 In This Episode
Style and fashion are usually so intertwined that many use the terms interchangeably, but if you strip them back you'll discover they are actually very different from each other.
One is your home.
The other is a tool – such as a hammer.
You need tools to build your home, but they are not your home.
And last I checked, you can't live in a hammer!
Your personal style is your home. A place that has firm foundations, but also changes with you over time.
Style is a journey – not a destination.
Your Style Foundations
Just as a home (or any building) needs strong foundations, so does your style. Your foundations come from your own set of style guidelines.
Your style foundations may include the guidelines you create around:
Your Style Structure
Then you need to build some walls to support the roof of your style home. Here you want to look at things like your personal and style values (which I cover in my 7 Steps to Style program in depth). When you have a conflict between values and what you wear, you'll never feel right, you may resent the money you've spent on clothing or it feels incongruent with you in some way or other.
Your values include your personal beliefs and ethics, your sensory needs, how you want to influence others. They may be social, religious, or totally personal values.
Just as there are many different styles of architecture (French Provincial, mid-Century Modern, Victorian, Edwardian, California Bungalow, Brutalist …. the list goes on) there are many different style avenues available to you. No one is the more right or wrong than any other. It's what appeals and is right for you, right now, that matters.
Just as you can renovate the structure of your home. Your values may change over time, as may other parts of your style home and you are allowed to grow and change your home with you (just like we renovated our house to accommodate our blended family and the need for more space). There was some updating to the foundations to make the newly renovated home work. Just like your style, these are not set in stone and totally unchangeable!
My style is not your style! It's not about what I wear and you may notice that I never tell you that you must wear something or not wear something – I mean there are enough bizarre and arbitrary rules out there without me adding more style ones into the mix. No short sleeve shirts with collars? No white after Labor Day? Some make sense in particular environments, but outside of those environments, they make no sense at all.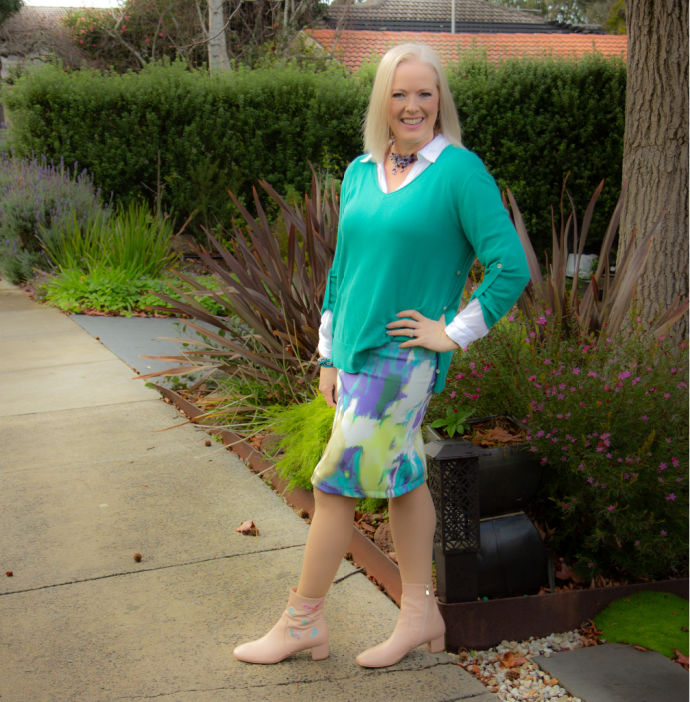 Your Style Aesthetic
Here you're decorating your house, both on the inside and the outside. It needs to feel authentic to you and is communicating with others information about you and your personality, your values and what is important to you.
Your style recipe is key to your aesthetic and just as you may choose to redecorate your house, your style recipe also changes over time, otherwise just like the furnishings in your home, it becomes stale, worn out and old-fashioned.
Of course your aesthetic must relate to the whole you – the inside and the outside of your house – this is how you will feel most authentic and at home in your style.
It needs to be personalised to you.
A house is just a house until you put your personality, your mark on it and turn it into your home.
Get your Style Foundations Sorted and Start to Build Your Style
Not sure of where to start? Just reading posts here on the blog will give you lots of great starting points. But if you want more …
Not ready to pour the concrete but feeling stuck in a style rut? Then take my Evolve Your Style 31 day style challenge.
Then get your Style Foundations sorted out – my 7 Steps to Style program gives you the information, the core information you need to start building your style home. You'll discover your best colours, your contrasts, your body and how to flatter it in a way that makes you happy. You'll find your style values, wardrobing and shopping tips and techniques.
Already understand those style foundations? Then this is where Your Type of Style: Unlocking Your Style DNA program comes in as it delves deeply into how your personality influences all your style choices.
Built your home and now want to play more in the decorating space? Then take my Ignite Your Style Genius program.
Further Reading to Help you Develop Your Style
How Do You Know When You've Hit Your Happy Point On Your Style Journey?
The Aesthetics of Beauty and Style and How They Relate to Fashion
If You'd Like to Define Your Style and Discover Your Colours
If you're sick of wasting money on clothes that don't work and you know there is a better way, then join my 7 Steps to Style program and get the right information for you and your style.
Subscribe to my Podcast
You can now get these videos as podcasts subscribe and never miss an episode
Send me Your Questions
Please email me your questions to be included in my Q&A Lucky Dip!