How do you know when you've hit your happy point on your style journey? Is it the same for everyone? Once you've hit your happy point, where do you go from there? What do you do on a regular basis to keep yourself up to date?
This is the question Jill Chivers of 16 Style Types and I were asked to address in this video.
What is Your Wardrobe Happy Place?
We interpreted this to mean reaching a point in your style where you feel you've gotten it all together. You're happy with your style and what it's expressing. Happy with the items in your wardrobe working for you, being able to be mixed and matched, to create a variety of outfits. Having a wardrobe that suits your lifestyle and needs.
Feeling at peace with your style and a sense of joy.
This usually comes when you understand your body shape and its unique features, you understand your clothing values and how they are expressed through your style, your colouring and have a palette of colours that harmonise both with you and each other so it's easy to mix and match and create lots of outfits, and you get how your personality is best expressed through your style (it's that "It's so me!" feeling when trying on clothing in a store, rather than "It's not me" that is so common). My 7 Steps to Style program will help you identify most of these elements of your style – and our Style Types report will give you that critical "who am I" piece of the style puzzle.
What is Critical Mass in Your Wardrobe?
This could mean that you've got limited space and you've hit maximum capacity of what you can store and use effectively.
When you hit the limit of your space, you need to create a one-in-one-out policy (or something like that).
Before you buy anything new ask yourself "where will I put it?", if you've hit critical mass as far as your space goes.
You never wear what you can't see and can't access. It's a simple fact of life. To have a working wardrobe means that you can see and access all your clothes and accessories. An organised wardrobe helps you make better style choices (check out these tips on organising your wardrobe – plus you can also grab my free ebook 5 Step Formula for a Fabulous Wardrobe)
So this means you don't have multiple layers on one coat hanger (you never see what's at the bottom).
That you don't have items stored in places that are hard to get to (honestly, you just won't bother to try and get them out to wear them).
If you can't find something to let go of in your existing wardrobe by asking "what will I let go of to bring this new item in?" then maybe, you just don't love the new piece enough (it' doesn't rate an 8, spark joy, or whatever are your criteria for bringing in something new).
Feeling Satisfied with Your Wardrobe
When you've hit critical mass or your happy place, you want to feel satisfied, that you can:
Create multiple outfits easily
Feel like you've always got something appropriate to wear
Enjoy wearing your existing wardrobe
Be able to create a stylish outfit no matter the weather
Not sure if you're really satisfied? Think about the last time you went out somewhere (it could be anywhere, from work to lunch to a wedding …) and you realised that your outfit just wasn't quite there – such as needing a layer to go over the top and you go through all your layers and nothing works well with the outfit, or you just don't have the right shoes that set off the outfit. This means there is a wardrobe gap or hole that may need filling, and you're not quite at your happy place.
Do You Have Possibilities or Options as Part of Your Style?
Being in a Happy Place means that you have enough faith in your ability that you don't need to shop for any new event or occasion that appears, that you know that you can pull together from your existing wardrobe an outfit that you feel stylish in that will also be appropriate. You can improvise a solution for that event.
As Time Goes By
Your clothes will wear out, they will fade, get snags, pill and become dated. Your wardrobe is not a static place, so as much as it may have been a fabulously happy place, it's also, like the kitchen, needing some restocking on occasion.
In fact, if you look at this post on how long garments actually last for, and how long they are likely to stay in fashion, it will make you realise that your happy place wardrobe won't stay that way forever. It will need regular updating and reappraisal.
Is it still in fashion? And the way you're wearing it, is it looking current?
Many items stay in fashion for a long time, but what you wear them with and how you put them together will morph over time. Being aware of what's around, the current ways of wearing garments and accessories (tucking, half-tucking or not tucking is just one example) will help your look stay modern and current.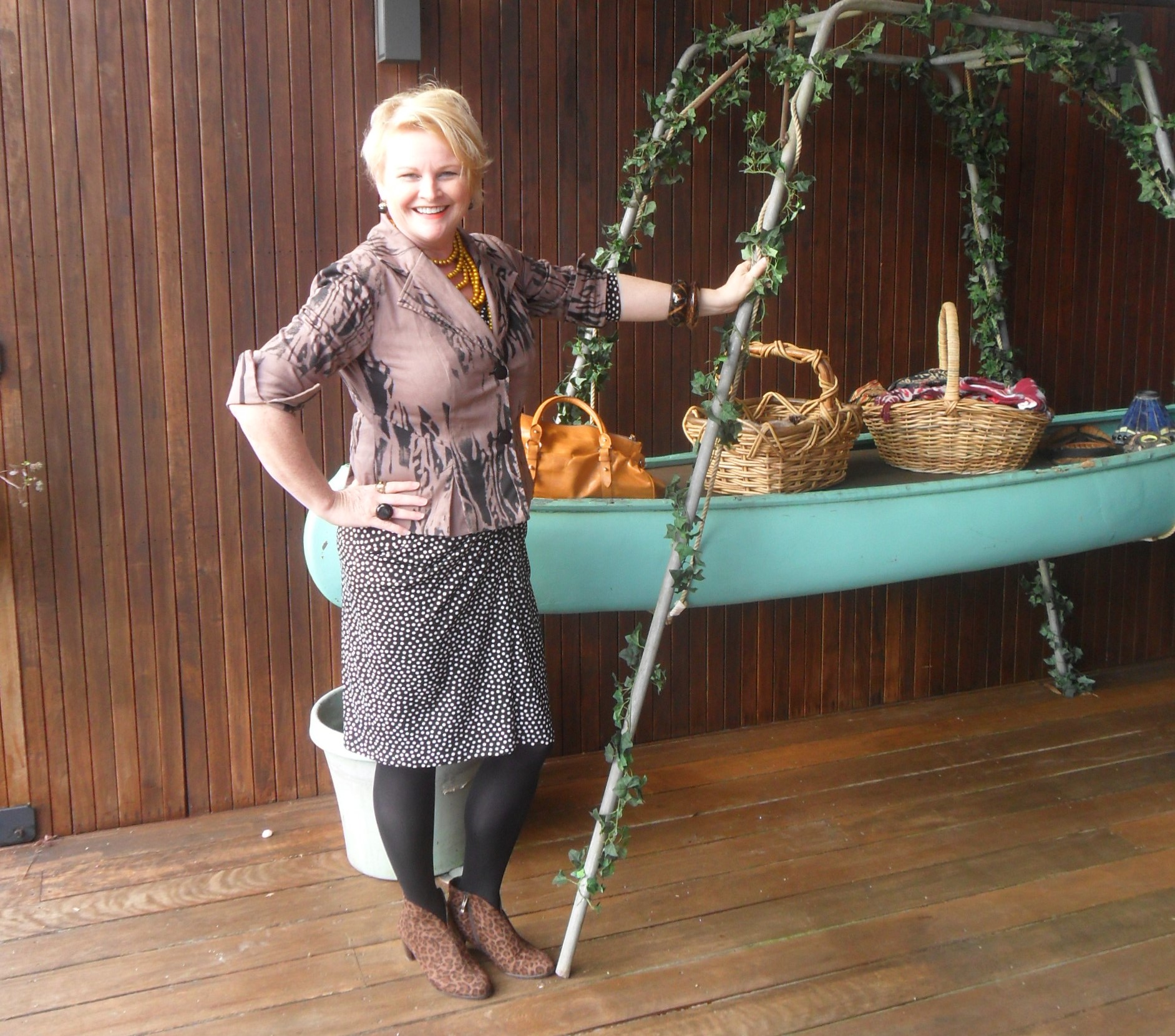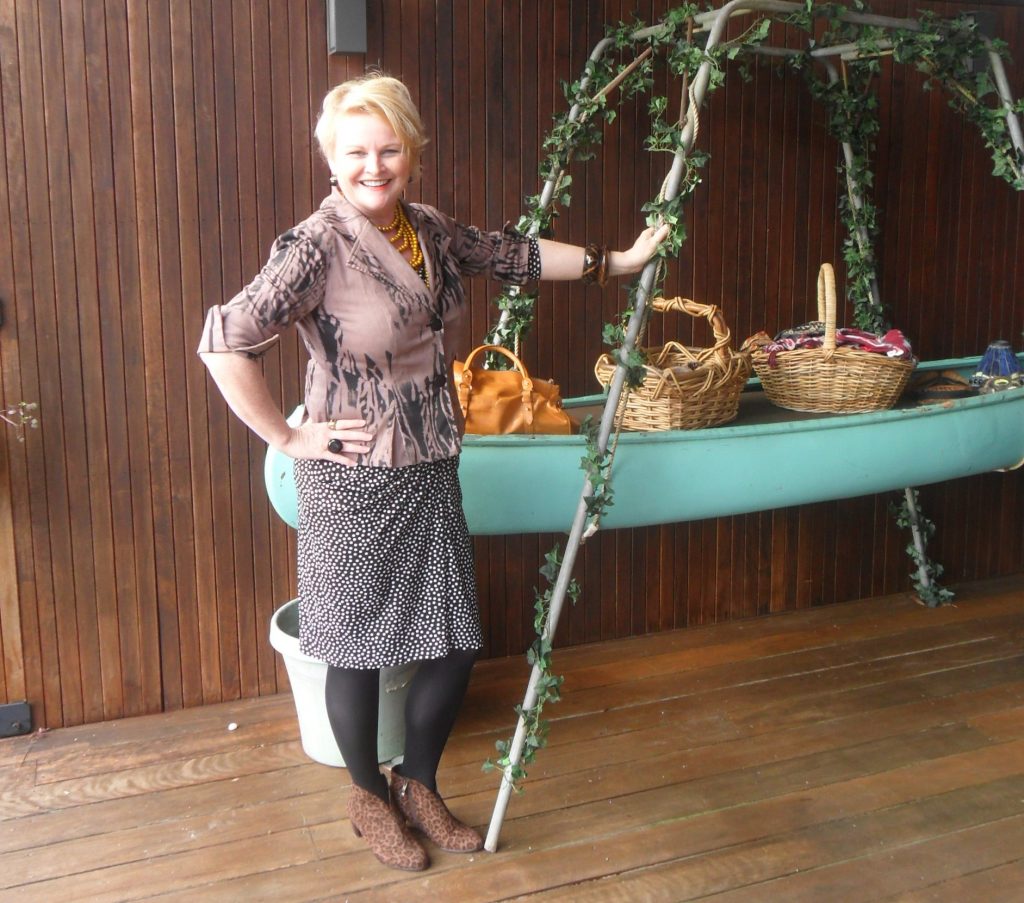 It's good to review your look – even hairstyle and makeup every 5 years.
Is it Still a Favourite?
If you're not wearing a garment or accessory anymore – why is that? It may have been a favourite in the past and you may have loved it, but if you're now passing it over for other pieces maybe it's time to let that item go.
It's good to run the question "can I imagine wearing it again in the future" past these items. Quite often the answer may be "no", as you've moved on from that item or fashion trend.
If You Don't Enjoy Shopping
So many women don't enjoy shopping. Yes, this is the truth – there are lots of reasons for this – but being female doesn't equate to a love of shopping for clothes and accessories.
If you are one of those women who want to not think about style, wardrobing and fashion as much as possible, it's worth just scheduling in time with someone like me – an image consultant – to come and help you reassess your wardrobe for what is still working and what may need replacing or updating every year or so (at least once every 2 years). This way your wardrobe can stay in a fairly happy place, without constant adjustment or thought.
Reassess at the Change of Seasons
The beginning of new seasons is a great time to reassess that season's wardrobe and see if it still comes up to scratch. After not having worn items for a season, it's much easier to see with fresh eyes if the pieces are still in good condition and that they still represent you and your current style recipe and are earning their keep by making your wardrobe a happy place and which pieces have worn out and need to be replaced with something new.
You can do the Would I Buy it from a Thrift Store test to make a decision about whether or not it deserves a place in your current wardrobe.
Put It Up For Review
If you're not sure about a garment, think about putting it up for review – wear it again, style it a few ways – if you love it, and can imagine wearing it again and again, then keep it. But if it no longer works in the way you want it to, it may be time to let it go.
It's also good to reassess your style recipe every year or so to see if it's still representing you and working as an assistant for you to help you create the stylish outfits that express who you are today (not who you were a year ago).
Each Style Type will have a different speed and need for change or consistency. How often you review, and how much your style changes will be different depending on your personality (and lifestyle and needs).
Over to You
What is your happy place with regards to your wardrobe?
What does critical mass mean to you?
How does your Style Type influence the speed of turnover or change that you enjoy experiencing in your wardrobe?
More Tips To Help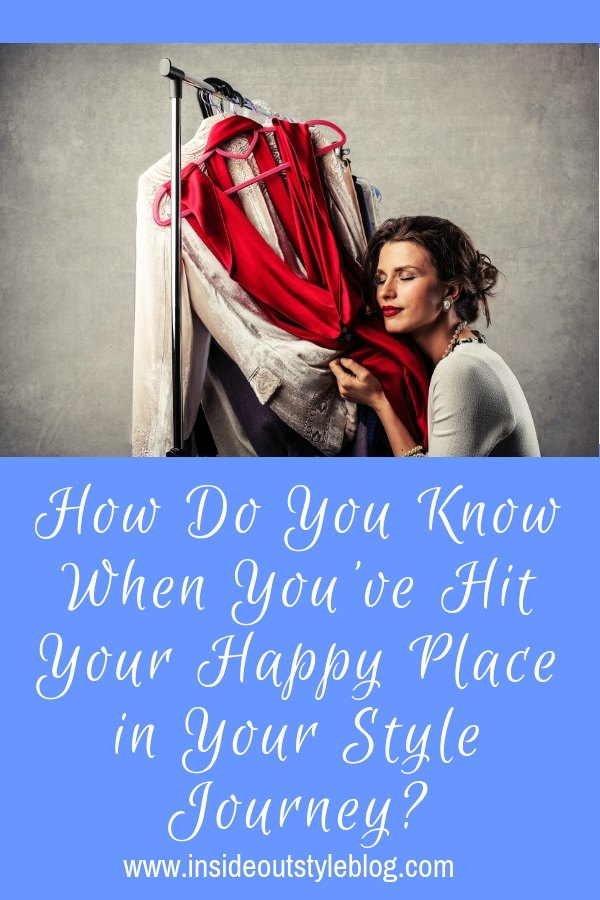 Linking up withVisible Monday, Style with a Smile, Not Dressed as Lamb, Shoe Nudge, Top of the World