What is Leopard Print?
Leopards are large jungle cats known for their distinctive spotted coats. Most leopards have warm, golden tan coats with black spots. These spots are actually black rosettes with light brown spots in the middle. This combination of basic neutral colors, black and brown in densely packed rosettes tricks the eye into reading leopard print as a neutral.
My friend and 16 Style Types colleague Jill Chivers is a lover of leopard print (it's her signature style) and she loves teaming it with her favourite colours. Check out this post for lots of examples of leopard print teamed with different colours.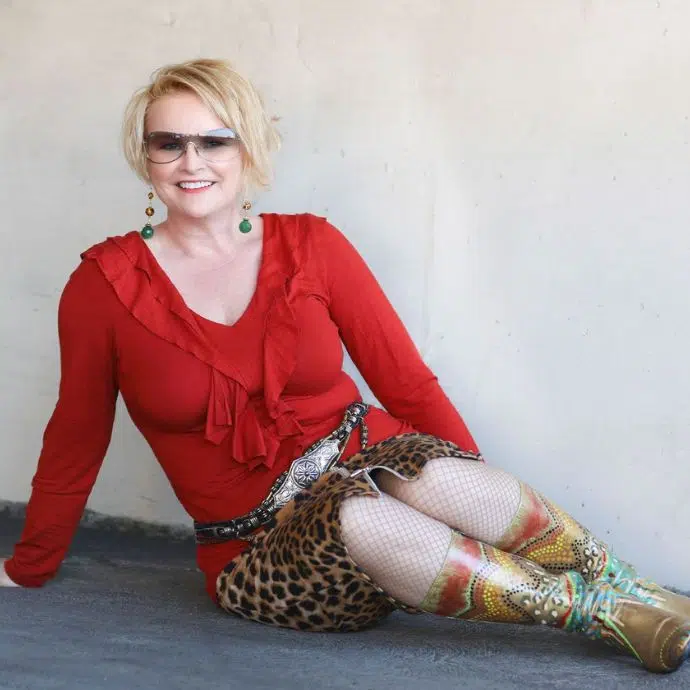 Fortunately, leopard prints come in a variety of colours, both the traditional warm tans and browns as well as cooler versions of greys and blacks.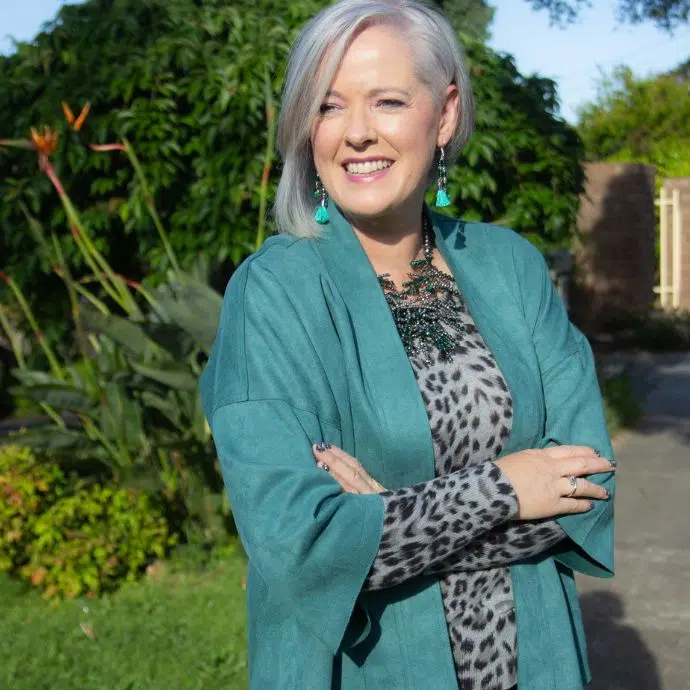 Types of Leopard Print
There are many sorts of leopard prints. The one most people are familiar with is warm brown leopard. However, you can find many versions of leopard print from warm browns to muted cool greys of a snow leopard to vibrant deep pink and purple seen in toy leopard plush toys.
When thinking about what colours wear with leopard print, you need to make sure that they share the same colour properties. Colour has three properties – value, undertone and intensity. These three properties can also be used to describe variations of leopard print.
value – lightness to darkness of the colour
undertone – how the colour is created – Warmth (yellow base) or coolness (blue base)
intensity – the saturation and brightness of the colour.
If you'd like to read more about colour properties, check out my post Understanding Colour Properties
What Colours to Wear With Leopard Print
Whether it's a skirt, top, cardigan or jacket, leopard prints can work well with a myriad of colours.
A warm rich brown leopard print blends well with other warm, saturated colours – yellow, orange, olive and turquoise. Any neutrals like brown, gold, white or beige will also pair well.
Warm brown leopard print works well with warm jewel tones because the bright colours will elevate your outfit. Think warm reds, purples and mid-blue.
A cool pale grey leopard print works well with other cool, muted colours – blush, mauve, teal and powder blue. Green is a cooler hue that contrasts well with cool toned leopard prints.
One of the easiest ways to wear animal print clothing pieces is by teaming them with denim, especially if you want to create a more casual outfit. Denim and chambray are also considered neutrals and they also make good leopard print partners.
Here I've teamed my grey denim jeans with grey leopard top and a pale blue blazer.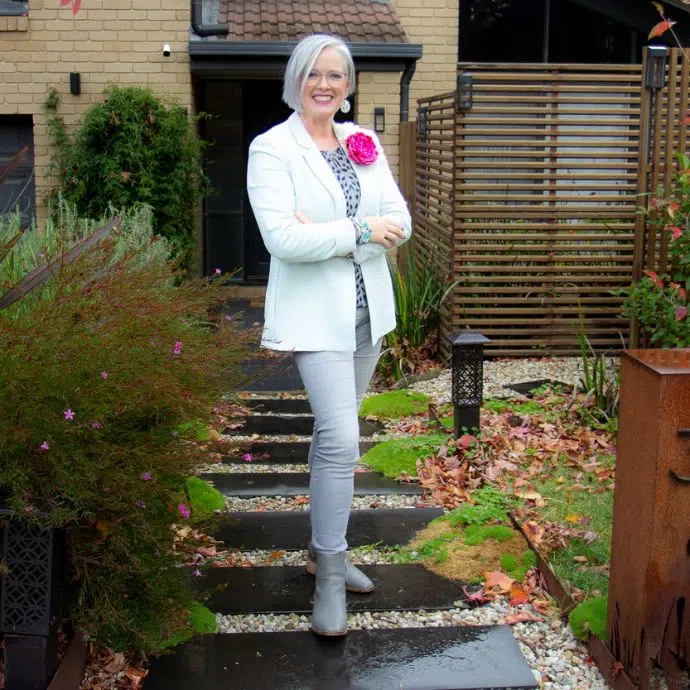 Anyone can wear a version of leopard print!
All-over leopard print might be a daring fashion statement, but leopard print adds a little something unexpected to an outfit. If you haven't worn leopard print before, then try using it in a small accessory, like a scarf or shoes. How do you wear your leopard print?
Not sure if warm or cool leopard prints work best for you? A personal colour analysis will give you the tools and knowledge to be able to pick the right leopard print as well as which colours work beautifully with your version and for you.
Further Reading