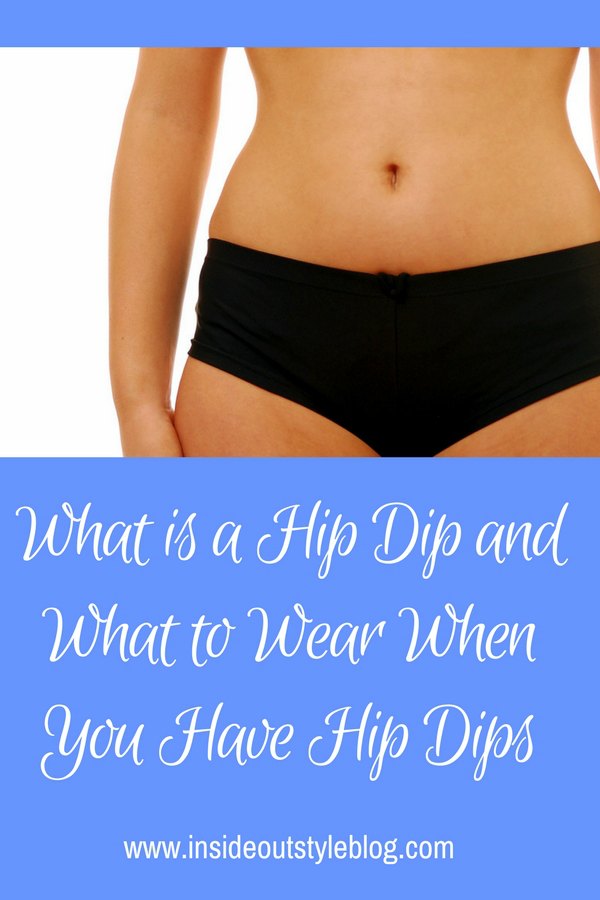 Recently I've been asked to cover the topic of hip dips and how to dress them to make them less obvious.
Hip Dips are also known as Violin Hips and are most common on the 8 shape, A shape and X shape bodies (but can come on any body shape). They are an indentation between the high and low hips that are normal and are part of the skeletal structure. They don't come from wearing your pants waistband on this point. So please stop hating your hip dips, just like much of your body shape, they are just part of your bones and can't be changed. It's time to love your violin hips and realise that most likely it's only you obsessing over them (nobody else probably even notices them!).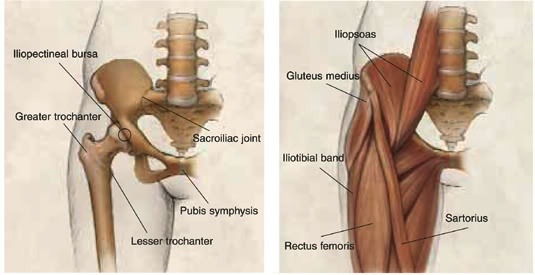 Take a look at this image – what you see is that the top of the pelvis bone and the top of the femur have a gap in between. The gluteus medius runs in between these bones. So a hip dip is just part of being human and having a skeleton, totally normal. So why is some people's more noticeable?

What you can see in the image above, is that the further away these two bone are from each other, the larger the hip dip becomes. So you will often find that hip dips are much more prominent or pronounced on those who have a larger or longer pelvic region (which also results in a longer rise) as there is more space for the muscle and flesh to fall back in the gap between these bones.
A more prominent high hip bone (found on 8 shapes) will make the hip dip appear more obvious too, as will a more muscled thigh.
What to Wear if You Have Hip Dips
Now what to wear to make you hip dips less apparent (if that's what you want)?
Fabric Choice
Lightweight fabrics that cling to skin will accentuate them as there isn't the weight to pull the fabric down to glide over the hips. Look for heavier weight fabrics that aren't stiff, but also don't cling. Anything body-con (super tight) will accentuate your silhouette. Fabrics that skim but don't cling are what' you're looking for.
Waist Bands
Where is your waist? It's between the top of your pelvis and the bottom of your rib cage yet waistbands on many trousers are not anywhere near here as low rise is low down on the hip (in the dip) which will accentuate it, mid rise, slightly better if it doesn't increase a muffin top, but can be a little low for some (can depend on your proportions and how long a waist you have). You will find that a higher rise trouser or jean that fits well at the waistband will flatter your hips more (and not create a muffin top either).
Skirt Shape
Depending on your body shape, different skirt shapes will suit best. A flared silhouette will skim outwards and not pull in at the hips creating a more flattering silhouette – fit and flare dresses are ideal if they also suit your body shape.
For 8 Shapes that find a straighter shape is best, avoid anything too clingy, such as thinner stretch knits, instead go look for either thicker scuba knits that aren't too tight or woven fabrics that have a lining as this will help in disguising the dip.
Peplums
These are perfect for you as they cover the gap between the high and lower hips so don't accentuate dips.
Longline or Waterfall Cardigans
A longer cardigan such as a waterfall or mid-thigh length cardigan skims past your hips will cover the area if you're worried about them looking noticeable in your clothes.