It's Frocktober again and I'm helping to raise much-needed funds for the Ovarian Cancer Research Foundation as there is still no early detection test for ovarian cancer (your pap smear doesn't tell you) and so around 70% of those diagnosed don't survive past the 5 year mark (scary statistic) as they are not detected early enough even though chance of survival if detected early is over 80%. Please help change this with a donation to the Ovarian Cancer Research Foundation today! No donation is too small – every dollar counts!
I thought to match the theme of Frocking up for Frocktober, each week I'll share examples of how to style the same frock multiple ways, as I love being able to mix and match and find different ways to wear the same garment and I think it's good to think about how you can wear your dresses in more ways to get the most value from your investment.
One Dress Five Ways
The first dress of the month is this Ann Taylor number I picked up on my first trip to the USA in 2009. As it's a classic shift shape in a knit fabric with a cowl neck it's a staple in my wardrobe as it's easy to dress up and down. The black and white plus blue and pink pattern makes it easy to mix with other colours, drawing out that element of the print.

Casual with a Denim Jacket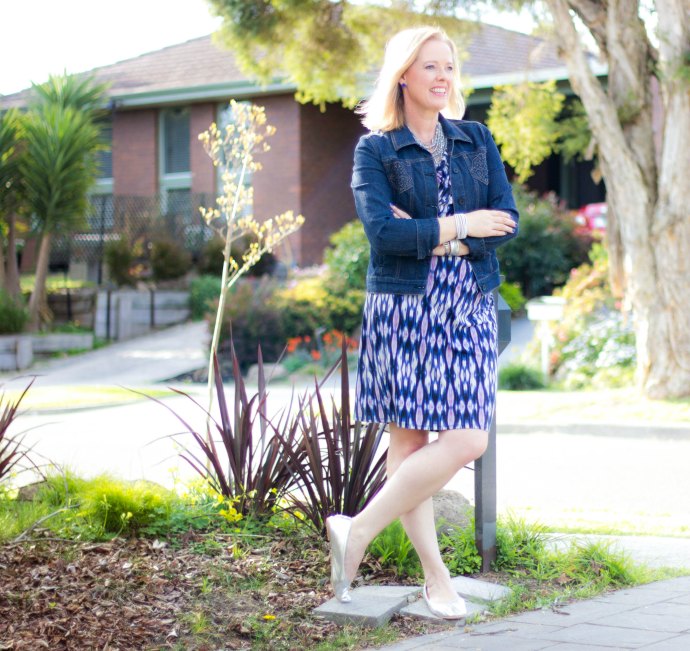 Throwing a denim jacket over a dress is an easy way to make a dress feel more casual. Here I'm wearing it with Scarletto's silver ballet flats to keep the casual vibe going.
Smart Casual with a Shrug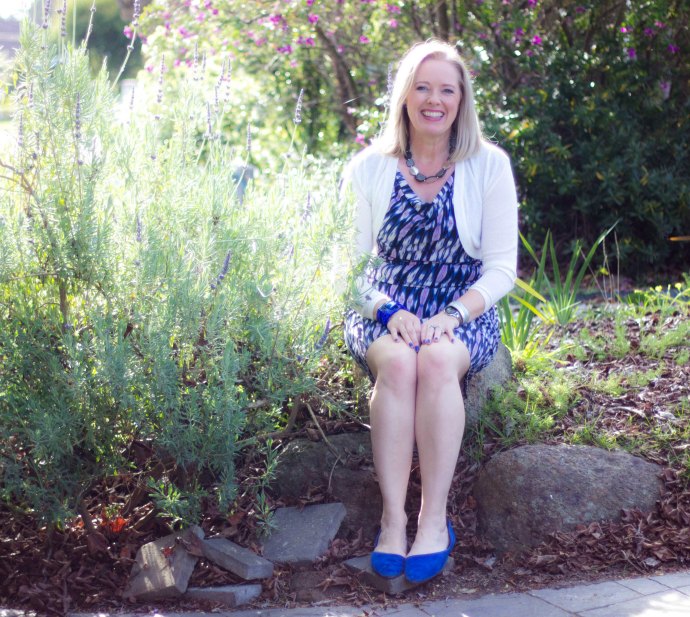 A cardigan is a softer option than a jacket and this shrug style has a little bit of lurex sparkle in it which makes it a smart casual option.
Casual with a Jumper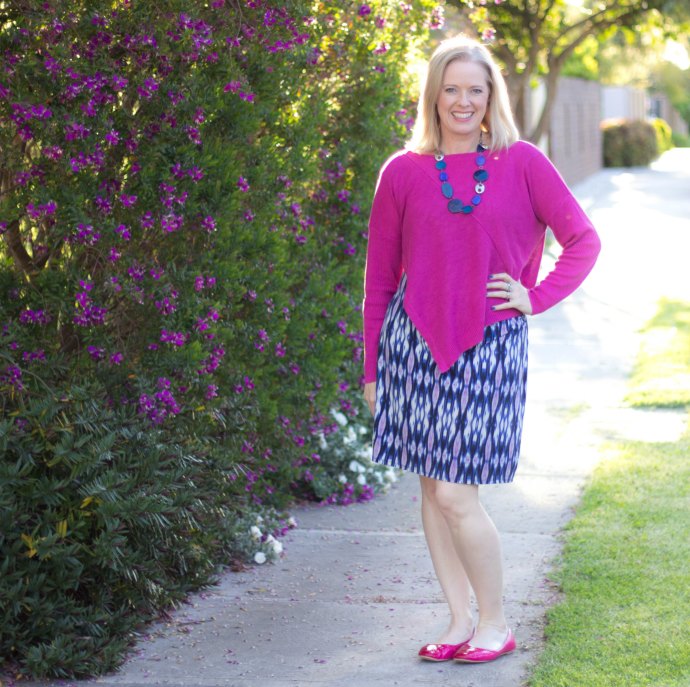 Turning a dress into a skirt is easy by pairing it with a jumper (that's a sweater for my North American friends). This linen asymmetrical pink jumper is from Metalicus and I like how the shape adds some interest. Pink Scarletto's ballet flats keep this an easy daytime look.
Mixing Patterns with a Soft Jacket

I decided to try something a bit more creative here and mixed a patterned jacket with the patterned dress. This can feel too "out there" for many people, but it's something to consider if you like to push outside of classic boundaries.
Glammed Up for Evening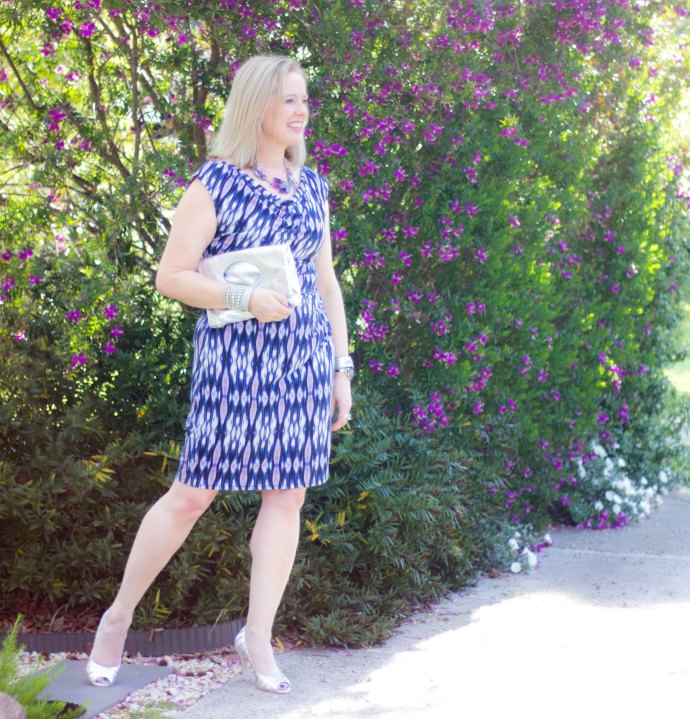 Dinner out? Need to get a bit dressier? Just add a silver peep toe (these I picked up at the thrift store – unworn!) and add some sparkly jewellery and a clutch for a nighttime vibe.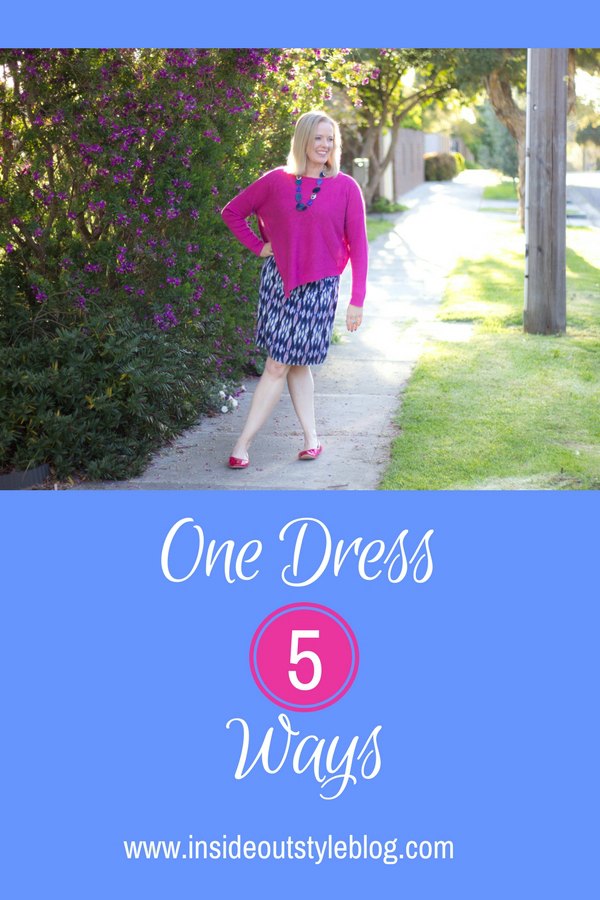 Linking Up toHigh Latitude Style, Currently Wearing, Not Dressed as Lamb, Style Nudge, Style with a Smile