The "cold shoulder" or "off the shoulder" trend has been big the last summer or so and continues on into the cooler months.
So if you love this trend (and it's great for those A shapes who want to add a nice horizontal line across the shoulders to balance hips), here is some inspiration.
Try adding an off-the-shoulder knit sweater like this over a collared blouse. Because I chose to wear a textured blouse I went for the textured hair (this is my "I can't be bothered to blowdry" natural hair texture, works fine the first day, then just looks like terrible bed-head the next… but I digress) as texture in your features (such as hair or skin) works really well with texture in the fabrics your garments are made from (read about that here).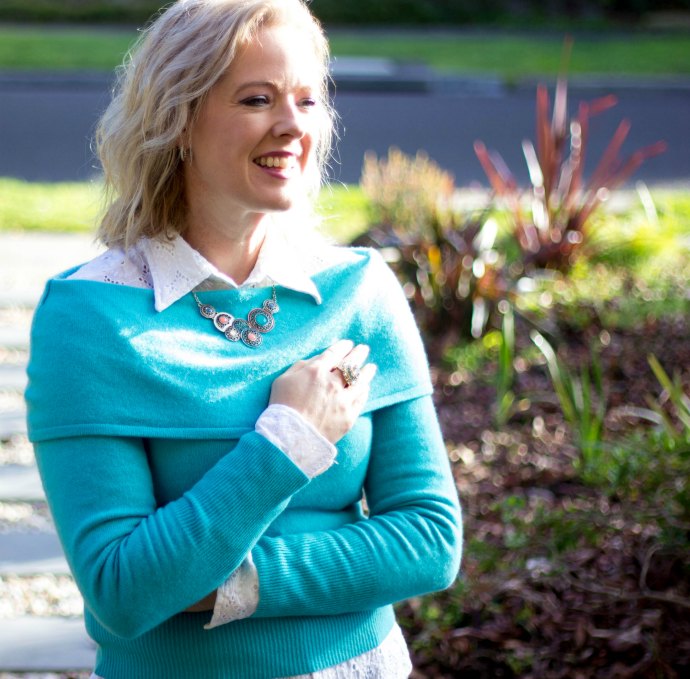 Adding a necklace on the outside of the collar can add a fun detail and an important "portrait" element and focal point. I love this necklace (picked it up in Mexico) which includes the colour of the necklace, but then some contrast colours so that it doesn't disappear into the jumper, but is more subtle so also doesn't take focus. I also like mixing the rounded pattern of the necklace with the round pattern in this broderie Anglais shirt (that's called Related Shapes and is one of the principals of co-ordination and a really useful one to think about when bringing any elements of your outfit together).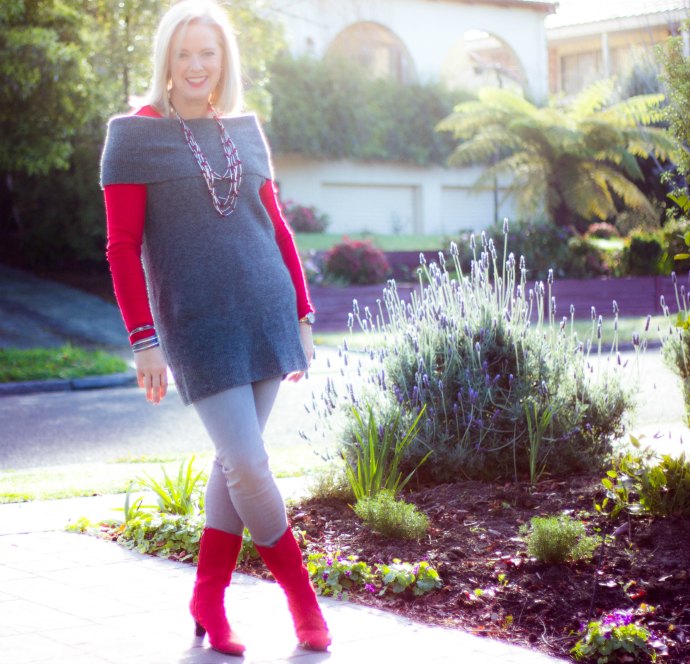 This trend also works well over knits too. You can use this to add colour if your cold-shoulder top is in a neutral like this one. I like a longer necklace over a knit top (just like I've got here) if the neckline is high, as it adds a nice "vertical" element (and as we know, verticals are great for elongation).
Think about how you can use texture or pattern to add interest and detail, like the spot sleeve peeking out of this off the shoulder tunic. Adding multiple accessories in the same colour (beauty bundle) is a great way of adding interest to the outfit. Here I've added a pop of turquoise with my accessories (earrings, necklace, bracelet) which provide focal points (which as you know I think are super important in any outfit).
How You Can Use Your Hair Texture to Determine the Fabrics You Choose
Linking Up to High Latitude Style, Currently Wearing, Not Dressed as Lamb, Style Nudge, Style with a Smile