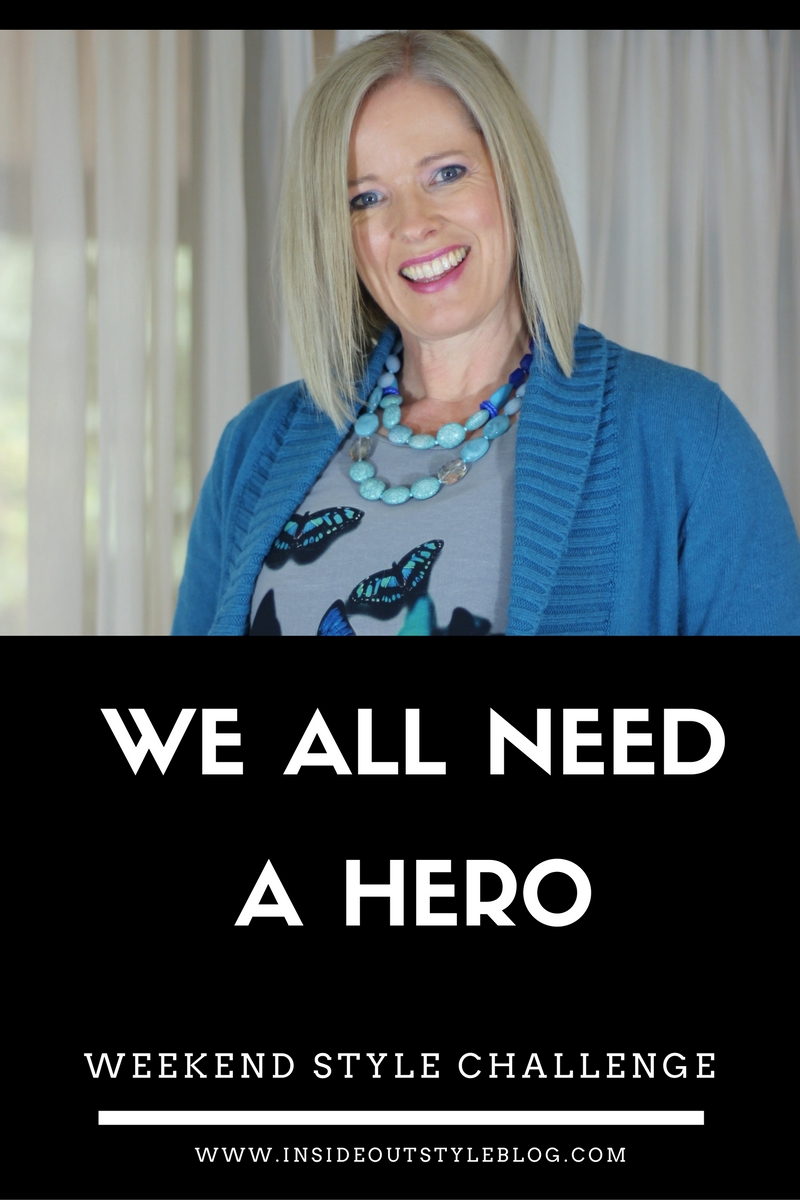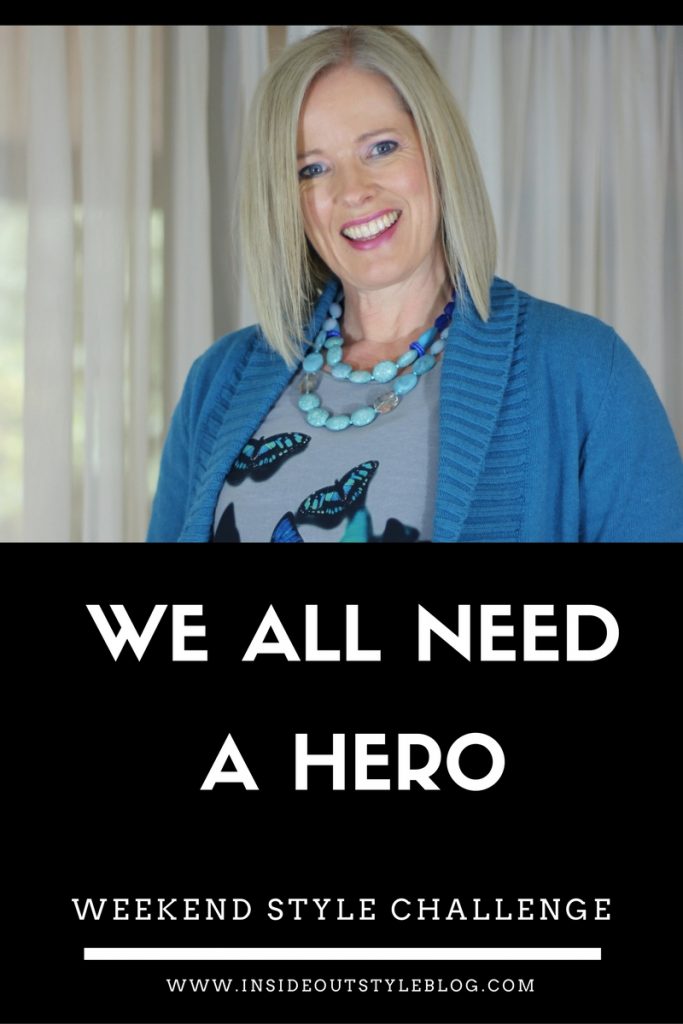 Your style challenge for the weekend is to wear a hero garment or accessory.
What is a Hero Garment?
What's a hero? Well it's a statement piece. A hero makes your plain outfit more interesting and exciting. It can be built into the garment (such as a pattern) or can be added (like a statement necklace).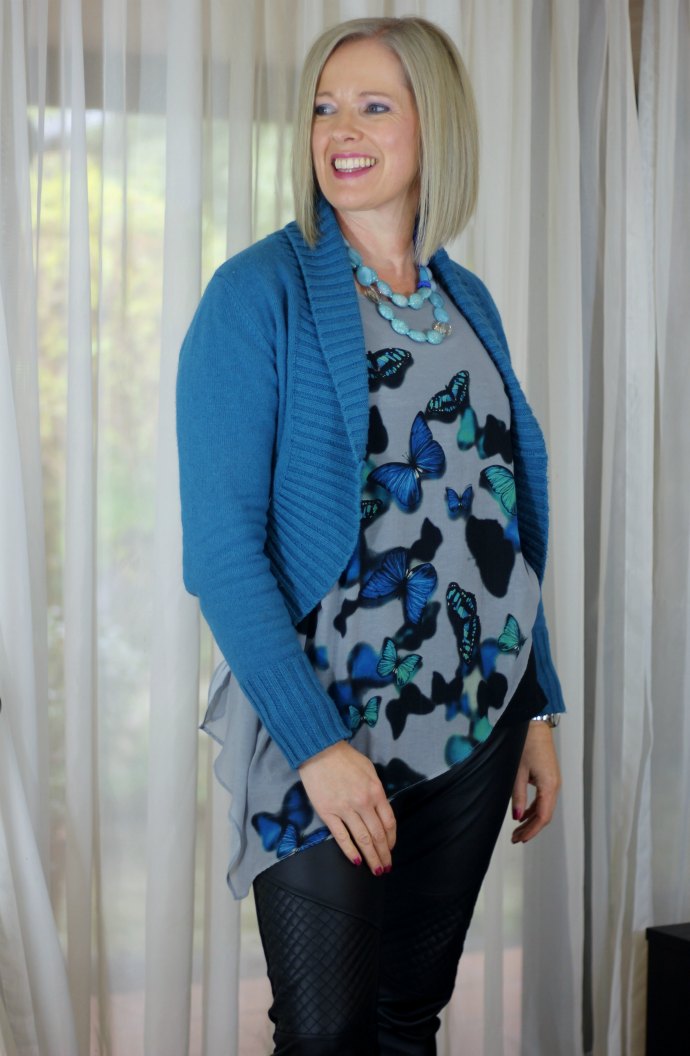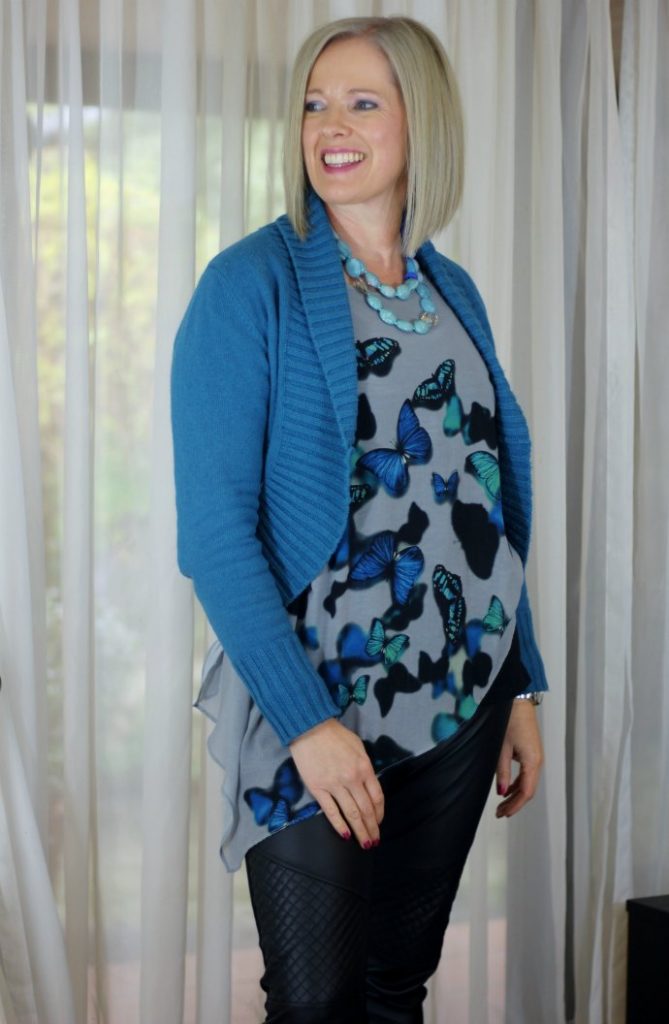 You can create a hero by multiplying elements – such as layering necklaces, building a bunch of brooches, or stacking an armload of bangles, statement earrings.
Or just find a piece that is a hero already due to its design elements.
My butterfly top is a hero garment in itself. The pattern creates the hero element. The cardigan and leggings are the supporting acts – the backdrop for my hero to shine.
Read up about Wardrobe Heros and Supporting Acts here.
How to wear statement shoes gives tips on turning your shoes into your outfit hero.
Find out more about building your style from ground zero.
Plus get my 7 questions to ask before you buy that hero for your wardrobe.
Take a photo of you in your hero (and even a close up of your hero) and share them on the Style Lounge Facebook group (or on your Instagram tagging me @insideoutstyleblog #insideoutstyle) and show off your style or ask questions to get feedback.
I can't wait to see your style.