Melbourne is a city full of amazing food. Eating out for brunch on the weekend has to be a local past time here. Finding some delicious food in your local area isn't hard, and some of the best places aren't always in the busiest places. You can find amazing places to eat on the backstreets and in the suburbs.
Backstreet Eating – Kerr St Fitzroy
Backstreet Eating offers breakfast, lunch, and dinner options (and they also have a fabulous and intimate private dining room for group events too). How groovy (showing my age) is this old grater chandelier light fitting.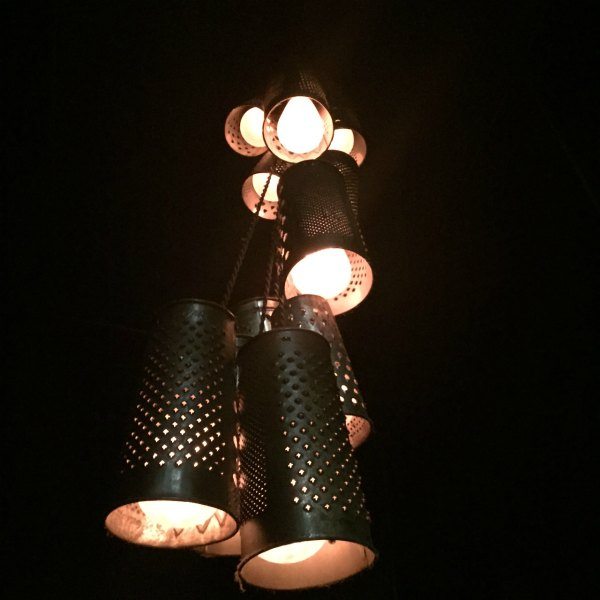 Go in and grab a delicious breakfast or lunch with their all-day menu.
I recently enjoyed their zucchini and feta fritters with pickled corn and poached eggs with a side of sourdough (and I included a couple of rashes of thick cut crispy bacon too).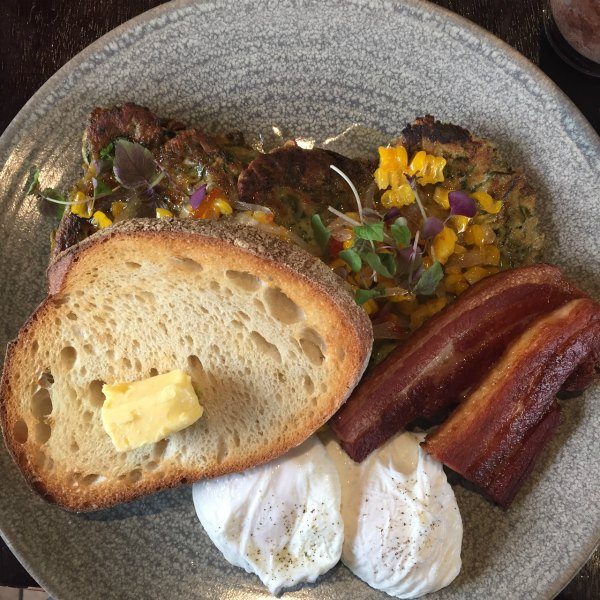 My husband decided he'd go for a Backstreet Burger and thrice cooked chips which he assured me was delicious too.
Three Monkeys Place – Jackson Court Doncaster East
Three Monkeys Place is a fabulous local cafe which serves so many Instagram worthy delicacies for breakfast and lunch daily. It's a great venue that includes a lovely outdoor eating area behind the street frontage.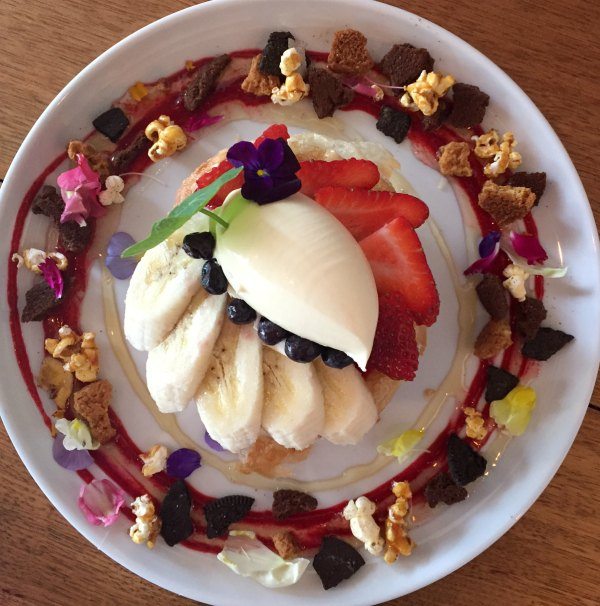 This indulgent pancake stack with banana, strawberry and popcorn called out to be photographed for my Instagram account.
One of my favourite dishes has been the tempura corn fritters with egg and noodles.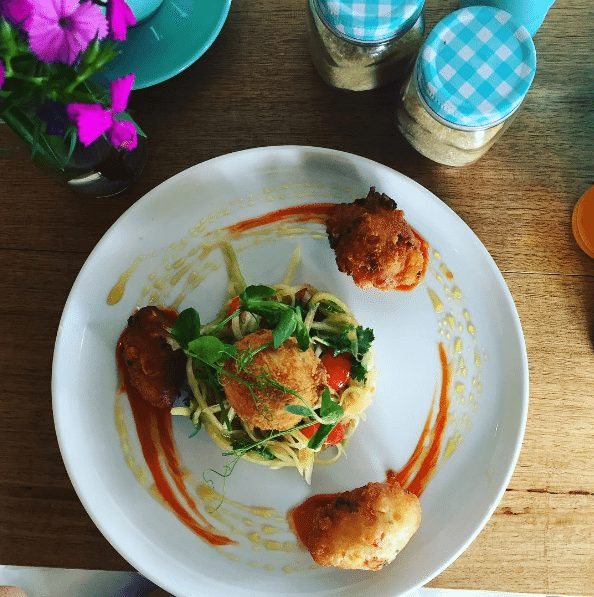 It's an Asian inspired breakfast and not your average fare.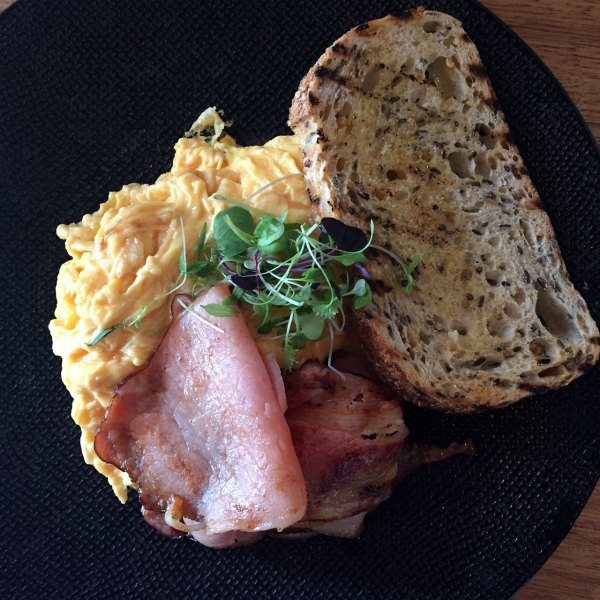 Though they still make scrambled eggs with bacon if that's what you're feeling like.
So don't think you have to always head down to the known eating strips in Melbourne (such as Lygon Street, or Chapel Street, Brunswick Street etc.) as there are plenty of fabulous food options no matter where you are.