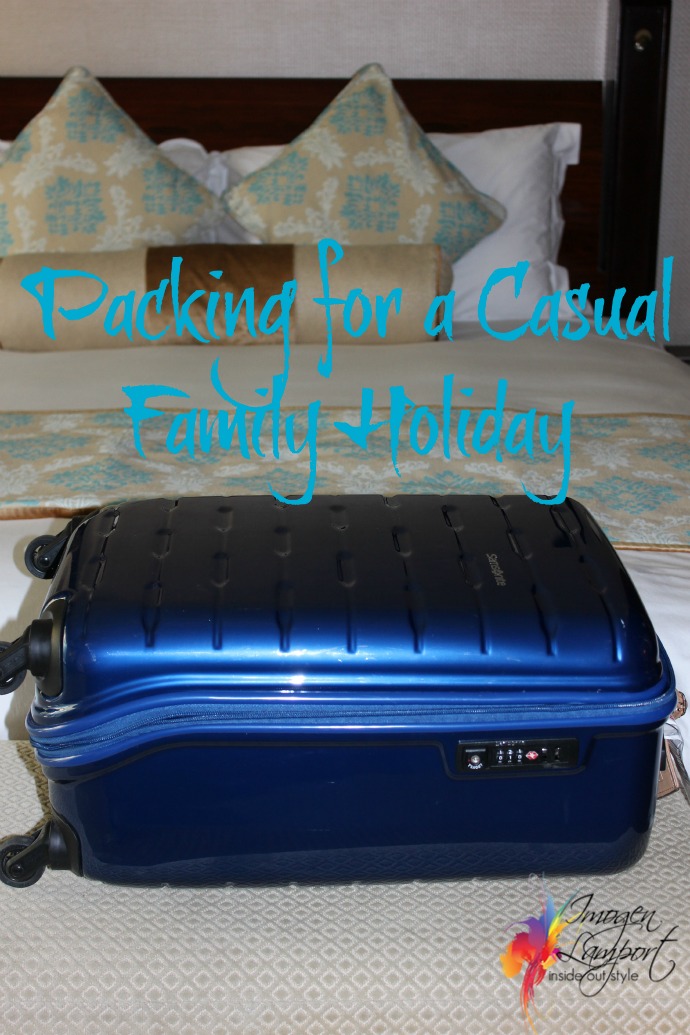 Phew, back from the 2 day (each way) road trip to the Sunshine Coast in Queensland with the kids for the winter school holiday break. I was asked what I packed, and I can tell you space is tight with 5 kids in the car, there is no boot space, so we all have to pack lightly.
Knowing that our trip would be basically casual I packed a bare minimum as I knew that I wouldn't get the opportunity to go out anywhere fancy. I looked for pieces that mixed and matched (mostly) so that I'd feel like I was getting a little variety on the trip.
Weather of course is important and evenings in Southern Queensland winter are cool around 12C-14C, so I needed to bring something warm as well as shorter sleeves for the very mildwinter days which were 20C – 23C.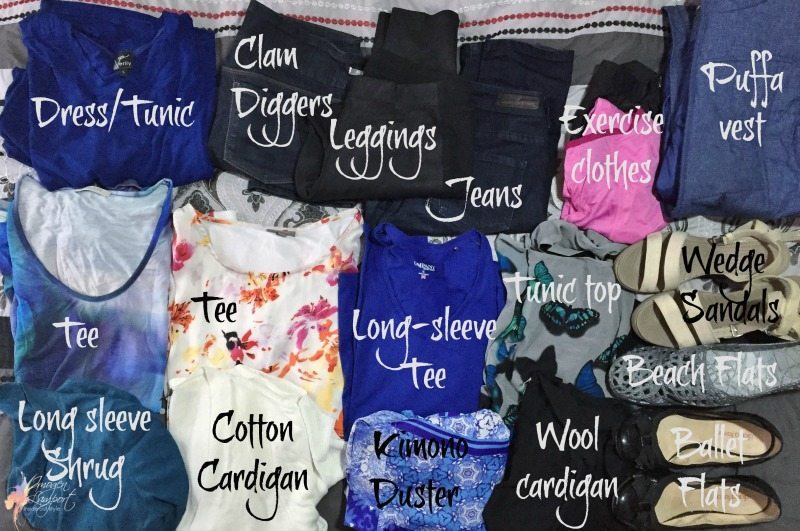 I will now tell you about everything I packed and why!
Bottoms
1 pair jeans
1 pair clam denim clam diggers (longer shorts that end just below the knee)
1 pair leggings
Tops
2 short sleeve tees
1 long sleeve tee
2 tunic top
1 dress that also can be worn as a tunic
Outers
1 long sleeve shrug
1 3/4 sleeve cotton cardigan
1 long sleeve wool cardigan
1 sleeveless puffa vest
Shoes
1 ballet flat
1 rubber beach/casual flat
1 wedge sandal (comfortable)
Extra
Exercise leggings and top plus sneakers
This selection of clothes allowed me to:
Hike to the top of Mount Coolum (exercise clothes) in comfort
Spend time at the beach (clam diggers and tee) and at Dreamworld (theme park)
Visit friends (jeans and tee)
Sight-see (clam diggers, tee with shrug or cotton cardigan)
Go out to dinner (leggings, long-sleeve tee layered under butterfly tunic plus wool cardigan)
Make videos with Jill Chivers (dress and kimono duster)
Layer on and off cardigans and vest as I needed
Sit comfortably in a car and drive the 2000km from Melbourne to the Sunshine Coast (leggings and tunic plus cardigan when needed)
We were lucky enough to have washing facilities at hand which always makes packing light an easier option. These few garments meant I had over 30 outfit options!
For more packing tips and capsule wardrobe ideas check out these posts:
Printable guide to creating a capsule wardrobe
How to pack 72 outfits into carry on luggage
Packing for a casual weekend away
Capsule wardrobe with a column of colour to look taller
Packing a wardrobe capsule for a cruise