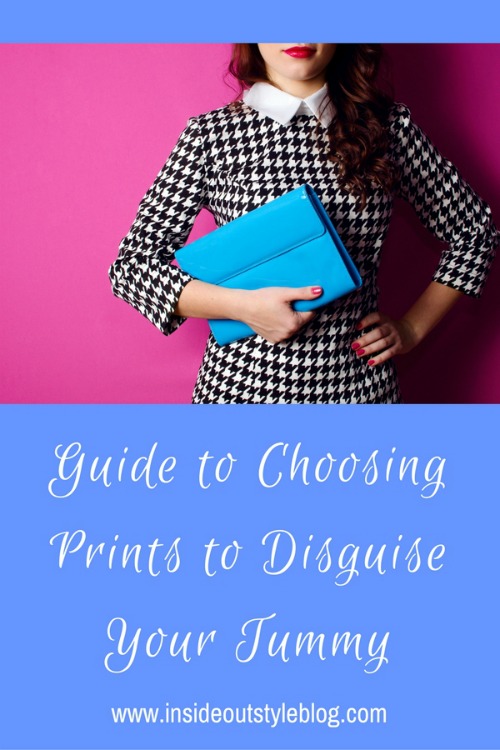 Hi Imogen,
Here's my question: I'm an H shape but with a bit of a postpartum tummy (also short waisted with short mid-body). I've been thinking about purchasing some gingham/plaid tops but am wondering what elements I should be looking for or avoiding. What pattern size/density of check should I look for? (small/large/uniform shape/irregular?) Should I be avoiding a straight button down and opting more for a flowy sheer blouse style or perhaps a popover style instead? Does it matter how many colors are in the plaid? How do I avoid looking overly boxy and also not have too much horizontal attention on my midsection? And will styling it with a pullover help, or would that draw unnecessary attention where I don't want it due to the line break?… In short, which ginghams/plaids flatter which shapes & proportions, and how best should we style them?
Thanks!!
Janelle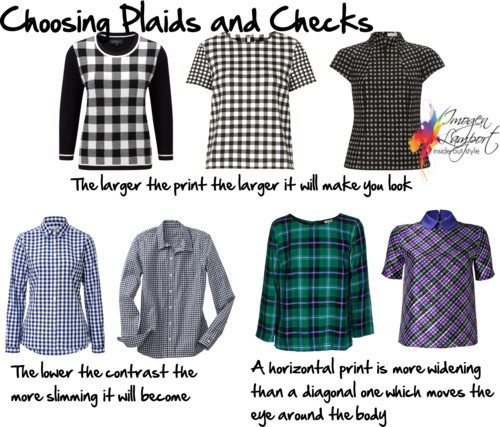 So a few simple rules to help you find flattering checks and prints to disguise your tummy.
The larger the check, the more it will make your tummy look larger.
The lower the contrast, the slimmer you will appear.
If the check is horizontal, it will draw widening bands across your tummy and make it look larger.
If the check is diagonal it will move the eye around your body (and so not stop focus on your stomach).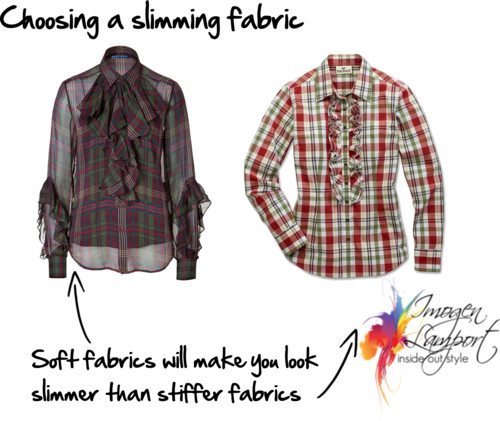 Look for softer, more drapey fabrics (ones that puddle on the floor when you drop them), rather than stiffer fabrics which stand out from your body and make it look larger.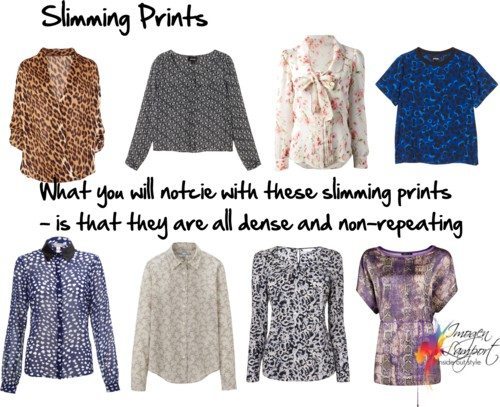 Slimming prints have one thing in common – they are dense – there is little 'negative space' between elements of the print or pattern.
So it doesn't really matter how many colours are in the plaid – what matters is:
How high the contrast is (remember, high contrast, makes the plaid look larger)
The direction of the plaid – horizontal or diagonal.
The fabric – stiff or fluid
The size of the plaid or check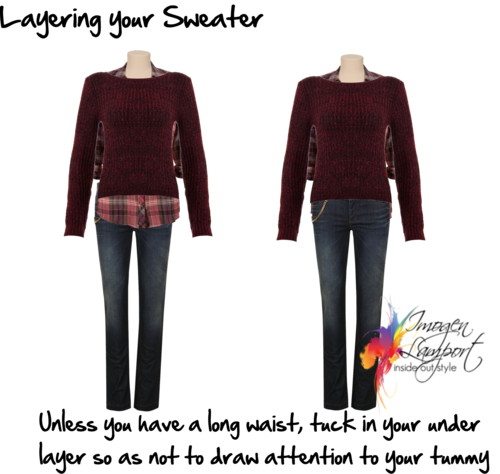 If you choose to style it with a pullover – ensure that you don't have the hem of the top sticking out beneath the pullover, as this will add an additional, unflattering horizontal line around your stomach.
More tips on Flattering Your Tummy
How to dress when you have a caeser scar or have lost lots of weight
How to flatter a protruding stomach
10 top tips on how to make your tummy look slimmer