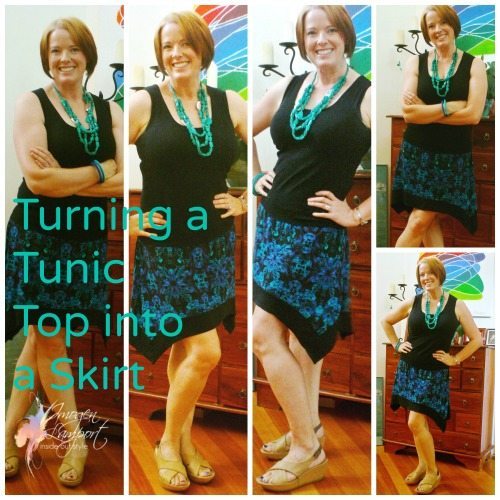 A while back I bought a tunic top from Target. I fell in love with the fabric, and overlooked that the shape didn't do anything much for my body. Every time I put it on I felt frumpy and looked pregnant as my larger breasts made it balloon over my tummy.
It's design was the same as this (just different fabric).
Rather than turf it, I decided that I could turn it into a casual skirt that would be ideal for summer.
So I just chopped off the top under the armholes, and sewed a few darts into the front and back to bring it in at the waist, and added a piece of wider elastic at the waist – and voila – a new, revamped skirt!
I love seeing how others have revamped clothing – share in the comments (with links to pics if you have them) of the pieces you've revamped into something new!