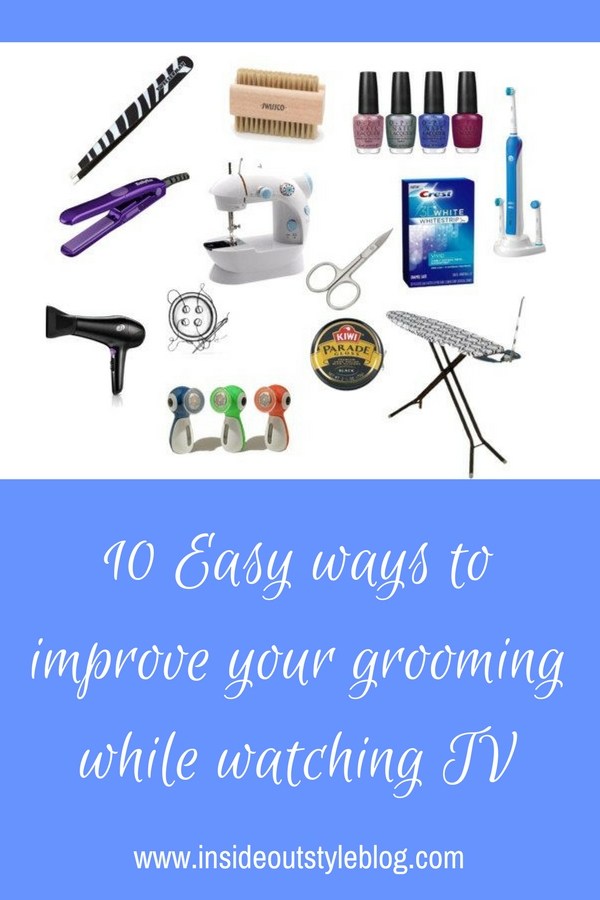 Clients always ask me how they can appear stylish and I have a number of tips to help them, but one of the critical ingredients is grooming – the topic of this post.
Grooming is the first thing that goes when we are sick or tired. How much do you want to do your hair or apply makeup when you're not feeling well? I know from my experience that this is something that it feels like a huge effort and if I'm not feeling great, it's easy to make the decision not to groom.
Grooming encompasses not only personal hygiene:
Hair
Fingernails
Toenails
Showering
Hair removal
But also the appearance of your clothes:
Wrinkled or ironed
Stained or clean
Faded or fresh
Scuffed or polished
Pilled or smooth
Hanging threads or not
When you see someone whose clothing has threads hanging off, it's covered in pills and stains and is wrinkled, their grooming is 'unwashed and worn' it doesn't leave an impression that they are together, efficient, care about quality or details.
Discover the average life span of your clothes here.
The saying "down at heel" refers to having shoes that are worn down…. and what does it mean? That you're not successful, that you have no money to repair your shoes. Now you may not think it's important, but as you leave the room, others notice the state of your shoes.
How about "To dress someone down" meaning, to tell them off… so dressing down is a negative, not a positive.
Jennifer Aniston is a great example of someone who has a relaxed style, but is still groomed
10 Easy ways to improve your grooming while watching TV
Polish your shoes
Snip threads that are hanging from seams
Iron your clothes
Mend hems or small holes in garments and sew on missing or loose buttons
De-pil your knitwear
Give yourself a manicure and pedicure
Clean out your handbag
Put in a face mask
Do a hot oil or hair mask treatment
Whiten your teeth
Self-care is important. It's part of your personal brand, and tells the world how you want to be treated.
Good grooming makes you more attractive, and there are countless studies that show that attractiveness helps you earn more money, get a better job, find a mate etc.
If you look at these celebrities you can easily see that a little bit of grooming and makeup goes a long way to them becoming the beauties that they are. And of course companies will pay them big dollars to use their groomed images to sell products.
So is it time you took a few minutes to upgrade your grooming routine? Maybe learning how to quickly apply makeup in under 5 minutes a day would make you look and feel more stylish and groomed.
If your hair is an issue for you, talk to your hairdresser about how you'd like to appear and how best to work with your hair to achieve this in as little time as possible.
Get your grooming under control and reap the rewards.
More Grooming Tips
8 Causes of Bad Breath and How to Tell Someone They've Got it
7 Beauty tips I wish I'd known a long time ago
Style checklist before you leave the house
Grooming -is there a bare minimum?
Finding a style icon to improve your style