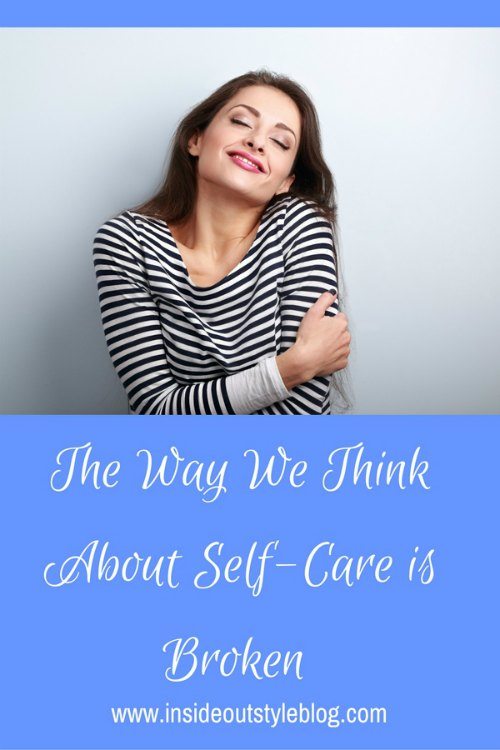 Today I'm sharing why self-care and self-kindness are so integral in determining what gives you a foundation to be your best self yet often we think of self-care as being indulgent and selfish.
In this video Jill Chivers of Shop Your Wardrobe and I discuss elements of self-care and self-kindness, why they are important and ideas on how to get some (particularly if you're a busy mum who has a million things on your plate each day!).
The way we think about self-care is broken. Self-care is not selfish or self-indulgent. In fact it comes from the opposite end of the scale, as when we are wanting to be the best for others, we need to recuperate and look after ourselves and our health first.
Your wellbeing really matters, not only to you but to those around you too.
Self-care applies the oxygen mask principle. How we're told to put on our own oxygen mask first before we help others with theirs.
If you make the time to look after your own image and style (along with your health needs) you will find that you feel more confident which will have a positive impact on the rest of your life. I get lots of feedback from women doing my Evolve Your Style and 7 Steps to Style programs letting me know just how much better they feel about themselves now that they are taking a little time each day to focus on what they wear. It gives them a boost that means they go out into the world with more energy and care for others. It truly is a win-win for all.
Making a small amount of time every day to look after yourself and your needs to feed your body, mind and soul. As we discuss, it doesn't have to be an expensive thing to do.
Remember to make yourself a priority, you are the person in charge of your health and wellbeing.
17 Easy Ways to Get Some Extra Self-Care into Your Life
Go for a walk
Take a yoga/pilates/boxing/class of your choice that you enjoy
Meditate for 10 minutes (there is a great app called Headspace that can teach you how)
Have a bath
Read a book (for fun)
Read a magazine, blog or something else you enjoy (for fun)
Take in a show
Go to the movies
See a stand-up comedy gig
Treat your town like a tourist would – see all those places you've meant to go but haven't
Go to a gallery
Listen to music
Dance – nobody is looking
Sit outside in the sun and shut your eyes
Take some time to make something (if that's something you enjoy – I think of it as Art Therapy)
Take a class and learn something new (but something that is fun and recreational, not something related to your job)
Take a few minutes each morning to groom and look after yourself. Looking good helps you feel more confident and sets you on a course for a good day
Tell us – what are your favourite self-care routines?
Further Reading on Self-Care:
ABCs of Image – Self and Others
Tailoring your self-care routine
How to get out the door in minutes
Others focus and your wardrobe
Self-care: sensing and connecting
Self-care: rest and rejuvenation
Self-care: inspiration and exploration