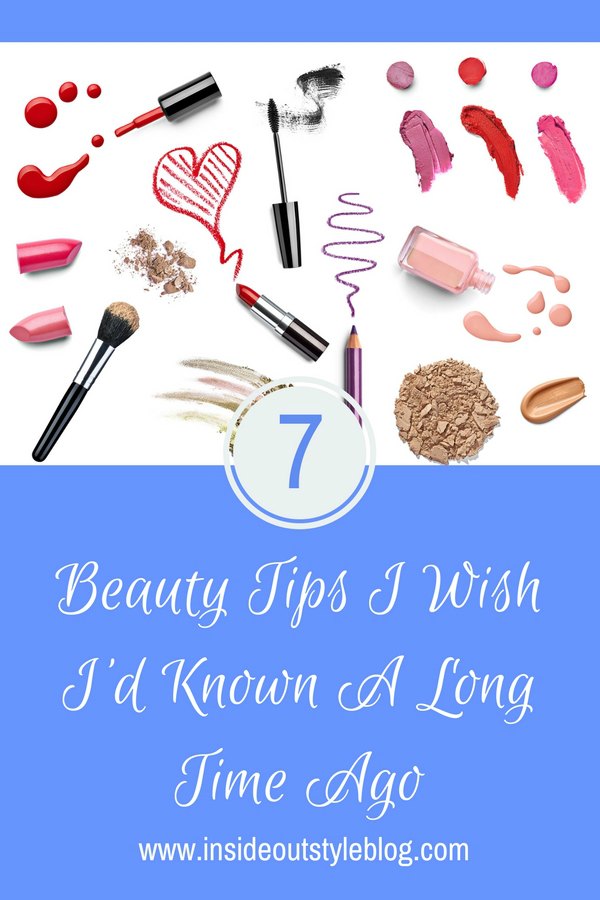 1. Be Kinder to Your Hair
Washing hair twice – saves on washing as frequently and so having to blow dry as often, saving your hair from drying out so much (plus that time factor too in the morning).
I always wondered why there was that "rinse and repeat" instruction on the back of shampoo, but I have discovered that washing twice gets me cleaner hair for longer, which means less blow drying and styling. Now that's a win in my book.
Beauty Tip: Wash twice and wash less frequently.
2. Don't Forget Your Neck
Yes we're all told to moisturise our faces, but nobody mentioned keeping on going down your neck to your decolletage. Now I'm the proud owner of a younger looking face with an older looking neck. I wish I'd been moisturising my neck along with my face for all these years!
Beauty Tip: Moisturise your face, neck and decolletage each day.
3. There's No Such Thing as a Safe Tan
When I was young it was all about getting a dark tan. Tan's were desired and we were told that a tan protected you from the sun. In fact, a tan does protect you, as much as an SPF 2 protects you (so not much), and a tan results from skin cells in trauma trying to protect themselves from the sun. And sun burn makes your skin cells self-destruct trying to protect you. But if you get too much sun, then your body can't keep up and skin cancers form from those damaged cells.
Sunscreen is your best friend, both to stop wrinkling and skin cancer. Did you know that 80% of skin aging is from sun damage.
It's a myth that those with darker skin can't get burnt. They too need sunscreen.
Learn to love your paler skin. The love of a tan is cultural.
FYI: Spray tans and bronzers only work on warm skins as they are all too "golden" and look fake on cool complexions.
Beauty Tip: Sunscreen on chest, face and neck hands and arms every day before makeup.
4. Improve Your Skin with Exercise
Regular exercise helps your skin to look good. How does this work?
Exercise increases blood flow. Blood carries oxygen and nutrients around your body, and removes waste products including free radicals. Increasing blood flow by exercising regularly will help flush cellular debris out of the system, cleaning your skin from the inside.
Plus, regular exercise reduces stress, and reducing stress can improve skin conditions such as acne and eczema.
Beauty Tip: Take a 30 minute walk at least 4 days a week (if not more).
5. Be Gentle To Your Skin
Harsh scrubs with scratchy edges don't just exfoliate, they can also do damage to your skin. Scrubs made with ingredients like walnut shells, apricot kernels, ground seeds all have irregular and sharp edges that can tear the skin.
Instead look for gentler options such as using baking soda mixed with your cream cleanser if you want to exfoliate.
Beauty Tip: Make your own exfoliant from a teaspoon of baking soda and a dollop of a cream cleanser like Cetaphil.
6. Plant Based Products Are Not Necessarily More Gentle
Witch Hazel can be an irritant, as is menthol (yes it smells nice but can aggravate your skin) along with cinnamon. Lavender and chamomile too can become irritating and cause allergic reactions for some. The list of natural plant based ingredients (citrus oil, tea tree oil) is long, and there are many that may not react well with your skin.
Poison Ivy? That's a plant and we all know it's also irritating to our skin! So claiming "plant based" really doesn't mean "non-irritating" to the skin.
Just because it comes from a plant or is organic, doesn't mean it's not a chemical (yes, everything is made from chemicals, water is a chemical).
It's often the yummy "natural" fragrances in products that are irritants! So in fact it's better to go for a product without a lovely smell!
Want to know what's in cosmetics? What's good and what's bad? There are some good resources out there including:
Beauty Tip: Get to know your ingredients, the good and the bad, what to use and what to avoid, check out this list.
7. Eyebrows are the Frame For Your Eyes
Eyebrows really do provide a frame for your eyes. As we age, our eyebrows get shorter and lighten. If you've plucked your eyebrows lots, they may also stop growing back and look sparse.
You want your eyebrows to look clean, so plucking out those stray hairs that grow too low helps to give your eyes a lifted look, then filling in anything that is more sparse also helps to really make your eyebrows a frame for your eyes.
I've made a short video to show you how I do my eyebrows each day.
Make an eyebrow pencil and/or powder part of your daily brow routine. Don't make them too dark and overly painted on if you want a more natural look. Choose a shade or two lighter than your hair colour (unless you're already very blonde). If you are blonde, go one to two shades darker, no more.
Beauty Tip: Wash and old mascara brush and use it to groom your brows after applying brow pencil or powder for a more natural look.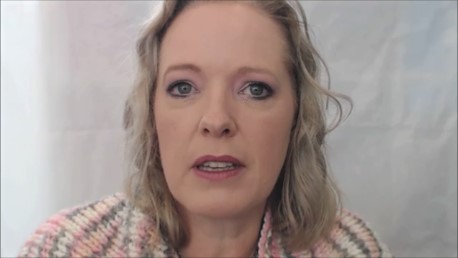 Notice how my face changes in the video tutorial when only one eyebrow? It makes one side of my face almost look droopy!
Here are some different eyebrow products you could try:
What are your beauty tips that you wish you'd known decades ago?