Did you choose number 5 in my colour personality quiz as your overriding preference in colour choice? This is from the feminine style (some call it romantic).
Feminine Personality Style Colours
Colours are soft and pretty, not harsh or bold. Light blues, purples, pinks, greens, lemons. Champagne, mushroom and cream, fawn, light grey and beige are preferred neutrals over dark colours like black, brown and deep navy.
Fabrics are also soft and touchable, silk, satin, velvet, cashmere, definitely those enjoyed by the more kinaesthetic. Drape is also important in the flow of the fabric, never stiff or heavy, instead, you prefer more lightness and with a soft drape.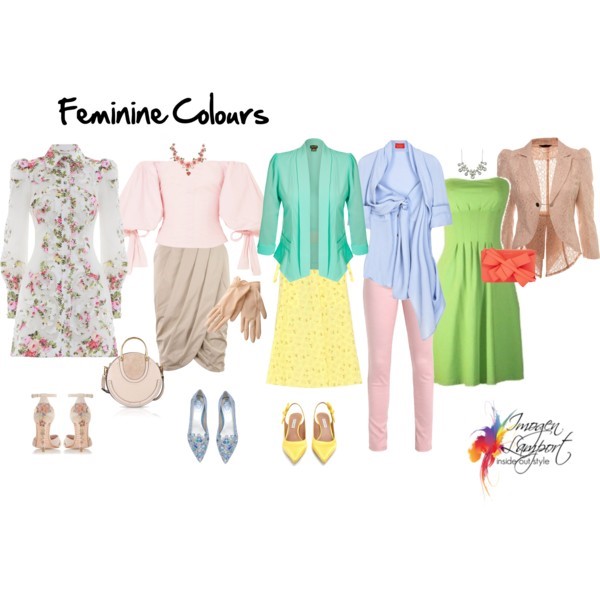 Within any palette, you will find a range of lighter and darker colours. Whichever palette suits you, if you love the softer, lighter feminine colours, then choose your version of these (they are not always pastels, depending on the colour direction that harmonises with your colouring).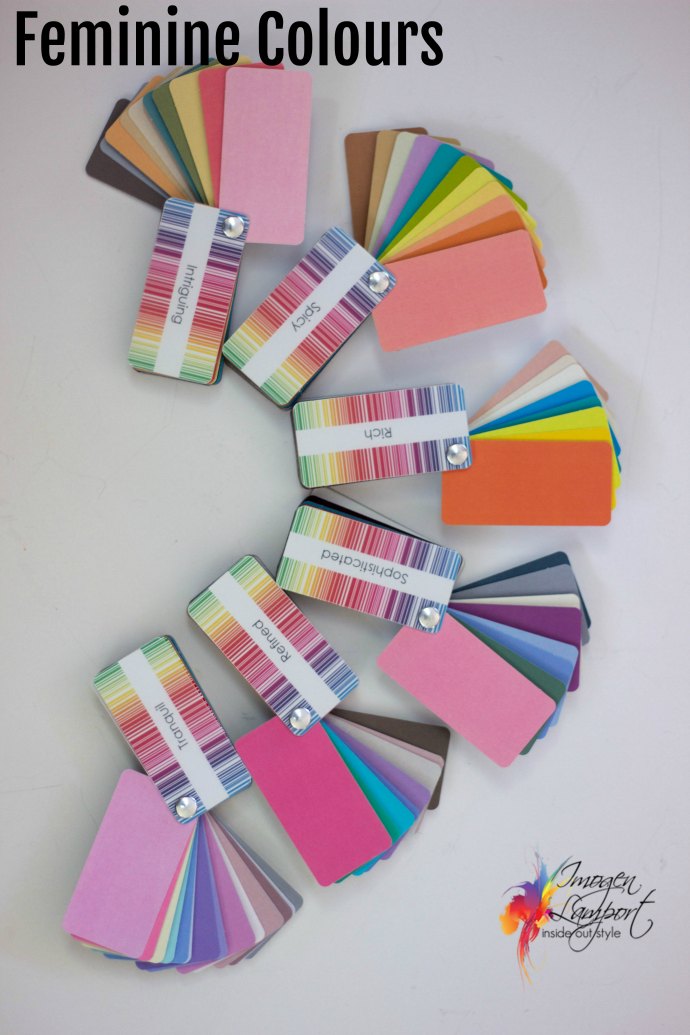 Feminine Personality Style Traits
How would you describe yourself as a person?
Some of the personality traits associated with this style include:
feminine
caring
warm
nurturing
gentle
considerate
understanding
non-threatening
You may find that you resonate with a lot or a few of these words. If it's only a few, then you might decide just to use an element or two of the Feminine personality dressing style in your outfits, it could be the feminine fit, a delicate detail, a floral print or a lightness of colour.
Feminine Personality Dressing Style
Other aspects of this style of dress are that the clothes always show off the female form, they tend to have a waisted appearance, never boxy or sack-like.
Details such as lace, frills or flounces, sequins or beading, small floral or nature-inspired pattern may also be found
Jewellery tends to be delicate and pretty, never chunky or bold. It is likely to sparkle and gleam.
These colour choices tell the world you're not conventionally ambitious, you don't want to intimidate, instead, you are warm, nurturing and approachable. These colours say that you care and are not intimidating or threatening in any way.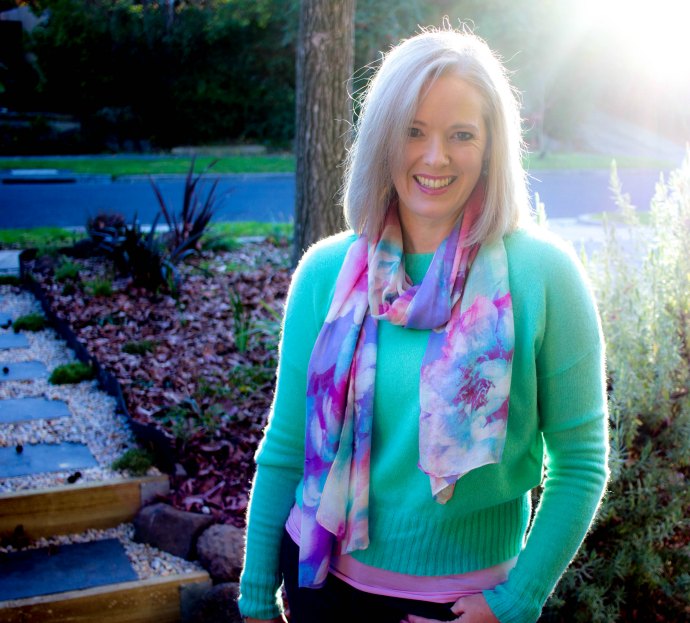 More Tips on Dressing Your Feminine Personality
How to Express the Right Message Whilst Flattering Your Body Shape
How to Interpret and Choose Prints and Patterns For Your Personality
How Hats and Headwear Communicate and the Personality of Different Styles