Did you identify with colour style number 4?
These are the Creative Personality Style Colours
Creative colours are varied and don't come from a particular palette, but more of willingness by the wearer to try out all sorts of interesting mixes of colours, not just red, white and blue together. They are less likely to be very bold or bright, but more subtle and interesting.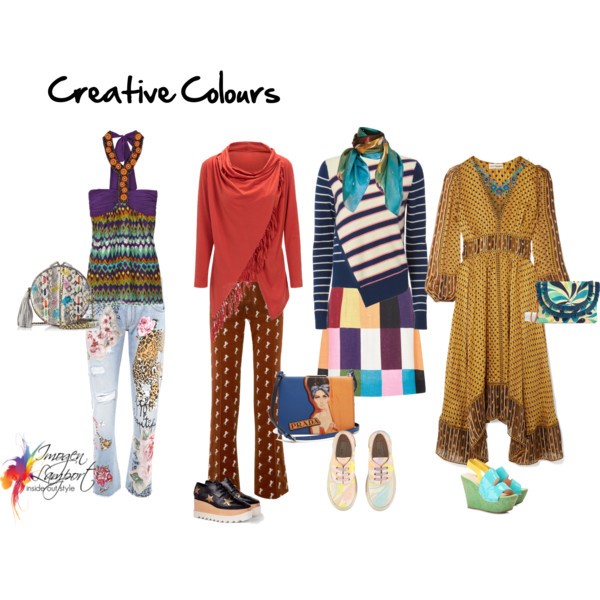 There is no particular palette that you'll follow, but you may like to mix triads and tetrads, play with split-complementaries or any other colour scheme that arises for you.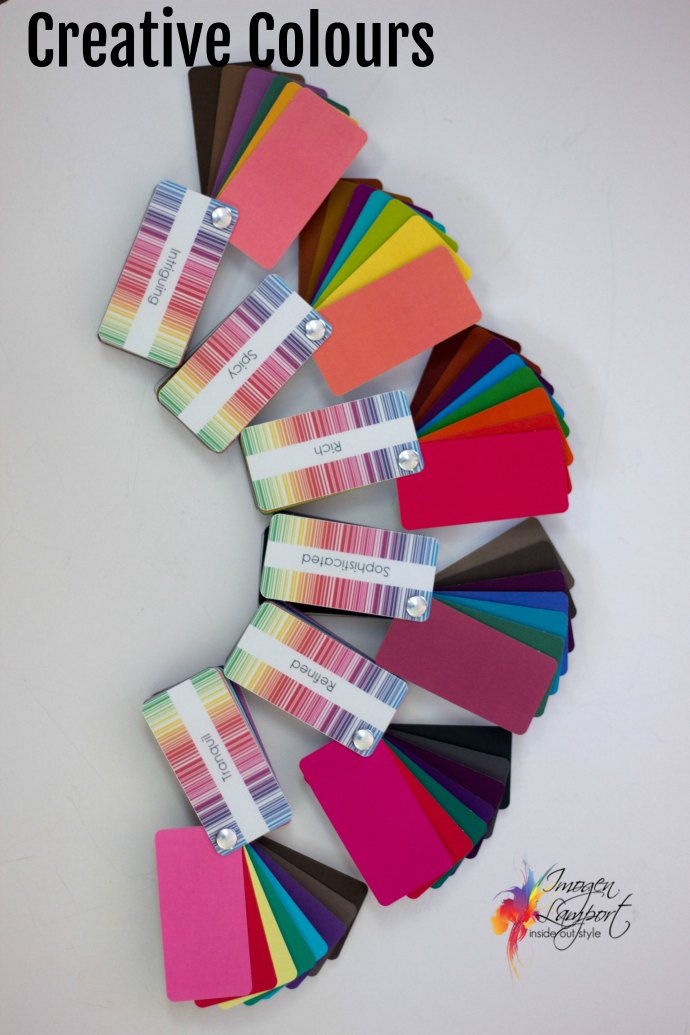 The Creative personality style is more eclectic, innovative, edgy or different from the traditional and will, therefore, choose colours to match their creative energy or mood.
Creative Personality Dressing Style
Often those who choose this also like more unique patterns and mixing patterns too.
Some will also like mixing textures and fabrics for added elements of surprise and interest.
You may like a touch of whimsy or a more bohemian vibe.
Alternatively asymmetry, unusual construction or deconstruction may float your style boat.
You may also like wearable art either in fabrics or jewellery or accessories. Mixing up the unexpected whether styles of clothing, fabrics or patterns, it's your imagination that rules the day.
There are no rules for the creative personality as it's always about expressing your own, unique personality, not following a style rule or maxim.
Creative Personality Traits
Some of the personality traits you may identify with include:
Creative
Innovative
Original
Avant-garde
Quirky
Imaginative
Unique
If you only association one or two of these with your personality, you may want to include small elements or details of creativity in your outfits, rather than sport a head to toe look.
Understanding Your Creative Personality Style
If you'd like to have a better understanding of the creative aspects of your personality style, how else you can express it, how to put your unique style recipe together, what else you need to consider regarding your style, then you can do this as part of my 7 Steps to Style program which takes and in-depth look at the influence of personality on what you wear, as personality is Step 1 of the 7 Steps. Plus in the program you will also have a colour analysis so you find your ideal colour palette to play with and build your wardrobe around.
Get More Tips on Dressing Your Creative Personality
https://insideoutstyleblog.com/2014/01/how-to-be-more-creative-with-your-wardobe.html
How to Interpret and Choose Prints and Patterns For Your Personality
https://insideoutstyleblog.com/2008/12/how-to-mix-styles.html