And finally to no. 6 from the colour personality quiz, the Elegant Chic and sportive style.
Elegant Chic Colours
This style is more mature and refined than any other.
Classy and traditional though not overlybusinesslike, you always look polished and put-together.
It's not so high contrast and bold as the Dramatic.
It's brighter than the Feminine style.
It's more colourful than the Classic and less structured and formal, the neutrals are light rather than the Classic darks.
Colours are mixed with lower key neutrals such as camel, white, navy, beige and khaki (rather than the black of the dramatic).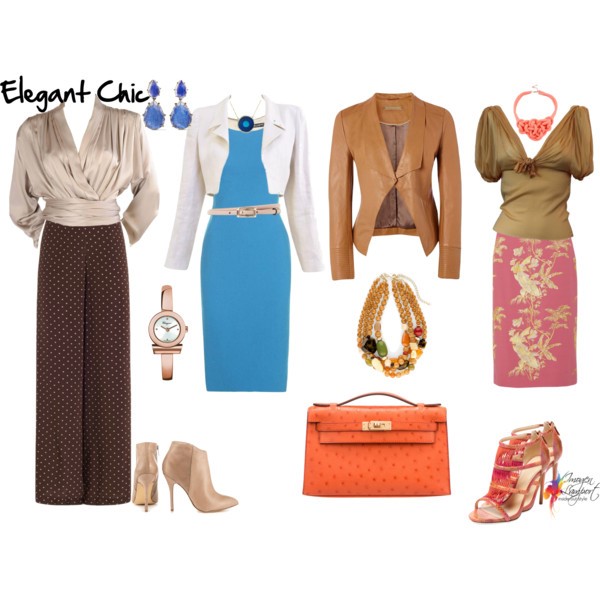 This personality style fits easily into the lighter and softer palettes as it has a lightness and softness to it that are easy to find in these palettes along with pops of zingy colours.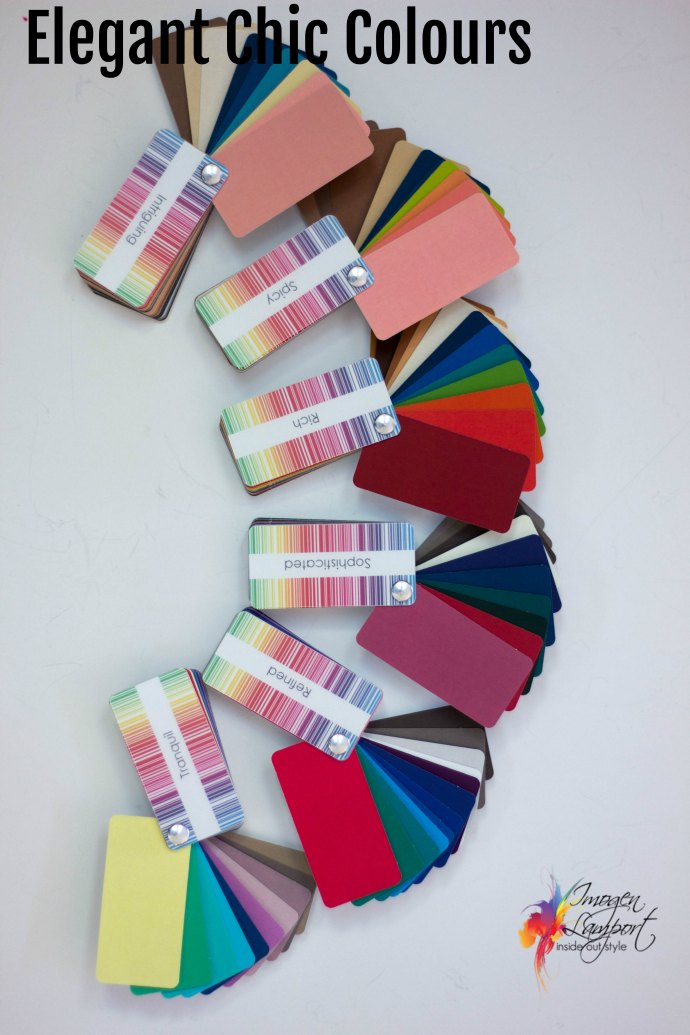 Elements of the Elegant Chic Personality Style
This is not for the low-maintenance among us. This style oozes sophistication.
Think about cashmere and silk, soft and touchable, luxurious fabrics.
There is a boldness of accessory or pop of colour.
The occasional overscale element, but never bold in the dramatic sense.
High quality is the name of the game.
It's formal but not businesslike, strong and yet soft.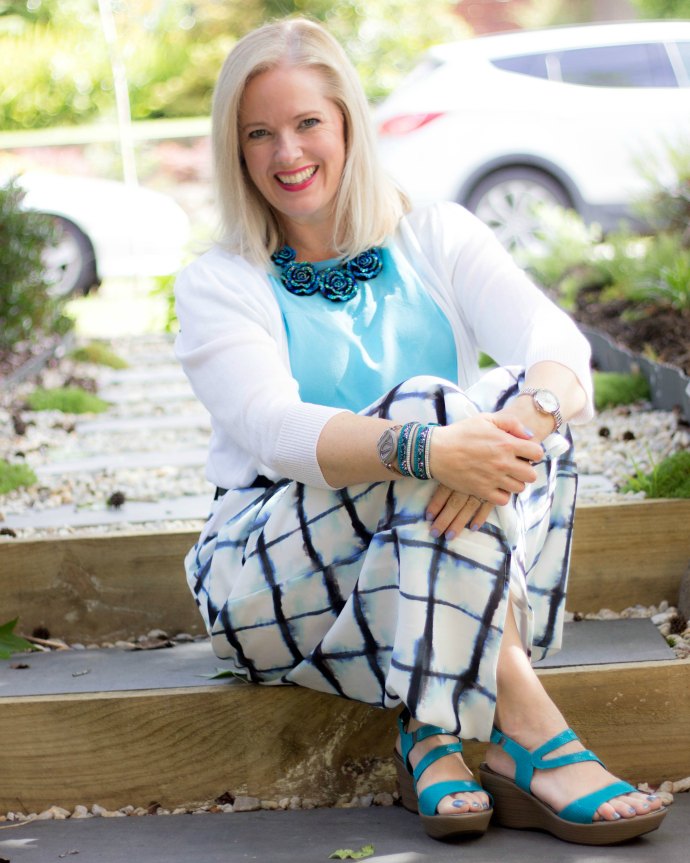 Fabrics flow, patterns are either geometric or stylised.
Other elements you'll find in this style are good quality fabrics, generally natural fibres. High-quality real gem jewellery is a must, but never over the top, diamond studs not chandelier earrings for example.
Personality Traits of the Elegant Chic Personality Dressing Style
Personality traits you may relate to:
Social
Animated
Upbeat
Traditional
Classy
Vivacious
Charming
Is this you head to toe, or just in small doses? It could be the quality element, the flow or just the colours that float your sartorial boat!
Discover Your Personality Style
Having a greater understanding of the impact your personality has on what you choose to wear is so influential when putting together stylish outfits that make you feel like the very best version of you. You can discover both your ideal colours and the part your personality plays on your style through my 7 Steps to Style program.
Dressing Your Elegant Chic Style
How to Choose Accessories to Match Your Personality and Occasion