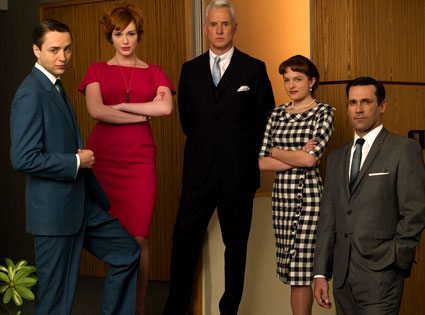 Following on from yesterday's post on Mad Men style and body shapes. There were some comments on the dislike of the patterns that Peggy wears. So it got me to think about why each character wears the prints and patterns chosen for them.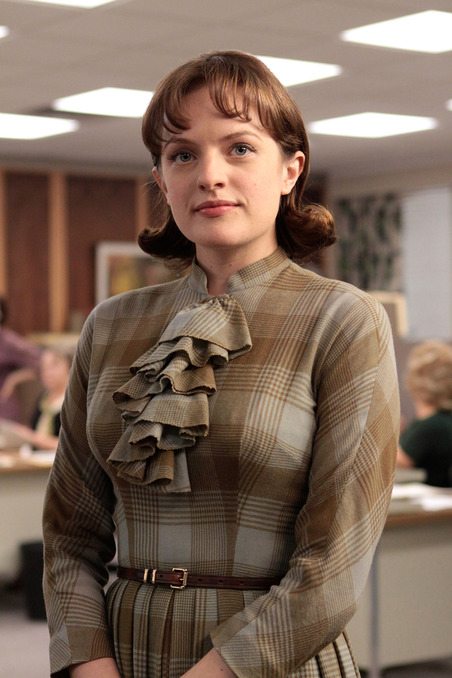 Peggy – she's a woman in a man's world. She wears checks and stripes. Straight patterns like checks and stripes are masculine in their feel, it's what we expect a man to wear, from pinstripes and chalkstripes and striped ties, to tartan (a masculine check) to windowpane check. You won't see Peggy in florals, she doesn't want to emphasise her femininity so that she's treated more fairly by her male colleagues.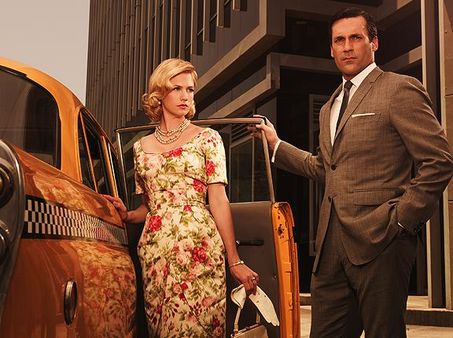 Betty – she's a woman in a woman's world. She's flighty and feminine and you see her in florals, spots and butterfly prints. They're feminine and match her softer, lighter personality and lifestyle.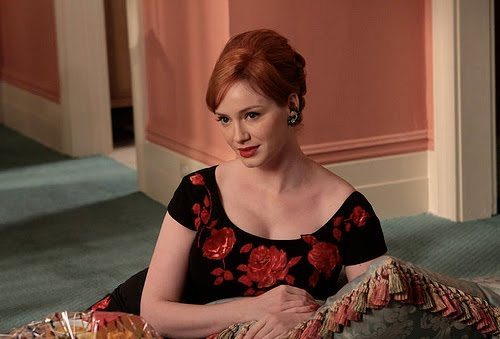 Joan – she's a woman in a female role in a man's world. She mostly wears solids rather than patterns at work, but always in colour, she's not a black and white woman. The colours make her feminine, pinks, reds, purples, blues and greens, but they're strong so she's no pushover. When she's out of work she wear's florals, but bold larger scale florals which match her more dramatic and forceful personality. She is no shrinking butterfly, she is a woman who will be listened to.