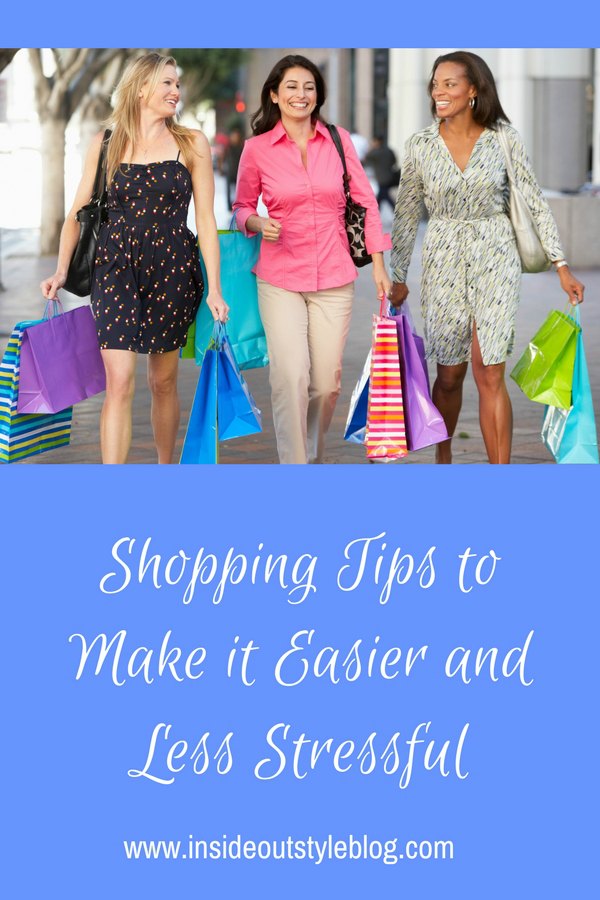 Do you find shopping stressful, and wonder why other women love doing it?
Often, as our lives get busier, and our body shapes change, we find shopping gets harder and harder, and less and less enjoyable.
One of my clients said to me one day as she was in the change room "Imogen, you make shopping bearable for me, and that's a huge compliment", she was not a natural shopper and actually hates shopping, so we go out a few times a year and get her wardrobe sorted so that she doesn't have to set foot into a shop in the meantime.
Given that so many of my clients ring and say the feel 'lost' when shopping, and are overwhelmed by all the choices, here are a few tips to make it easier for you, next time you venture out (of course, feel free to have me help you if you don't want to do it on your own).
10 Shopping Tips to Make it Easier and Less Stressful
1.Know the colours that suit you, you can easily scan a department store for the colors that pop on you, and that stops you even looking at the 3000 other garments. Less choice makes it easier.
2. Know the shapes that suit you, then you won't be tempted by that designer bargain that doesn't suit your body shape or proportions.
3. Understand the principles of line and design so that when you look at the detail on a garment, such as where the pockets are placed, you can think, but will it look good on me, and only try on what has a chance of looking great.
4. Know your proportions to know whether a garment is ending in the right spot for you, or whether you can have it altered to fit you well.
5. Understand your personality, whether you like pattern or not, if you do like pattern, what sort of pattern etc.
6. Develop your own style, create a style file, tear out pics from magazines or print off the internet, look for the clothes that you find appealing. The better you know your style, the easier it will be to spot in a sea of clothes. And you won't be tempted by bargains that just aren't you.
7. Dress to make it easy to shop, don't wear clothes that are hard to get on and off, as you may be tempted not to try on.
8 . And remember, if you don't like the feel of the fabric, you won't wear the garment. It has to be you in colour, shape, style, texture, sheen, pattern, feel and personality, otherwise you won't love it.
9. Using an outfit planner can help you understand where your wardrobe holes lie and develop a good shopping list. Why not download my free planner here now!
10. Invest in 7 Steps to Style which will have you learn all about the colours and styles, fabrics and how your lifestyle and personality influence what you need in your wardrobe so that you don't make expensive shopping mistakes.
What makes shopping easy or difficult for you?
More Tips on Shopping and Style
Why Living with a 3D Body in a 2D Fashion World Makes Shopping Such a Nightmare
Shopping Strategies – Are You Better Shopping Alone or With Someone?
6 Things Pregnancy Can Teach You About Building a Fabulous Wardrobe
Then grab your free copy of my outfit planner