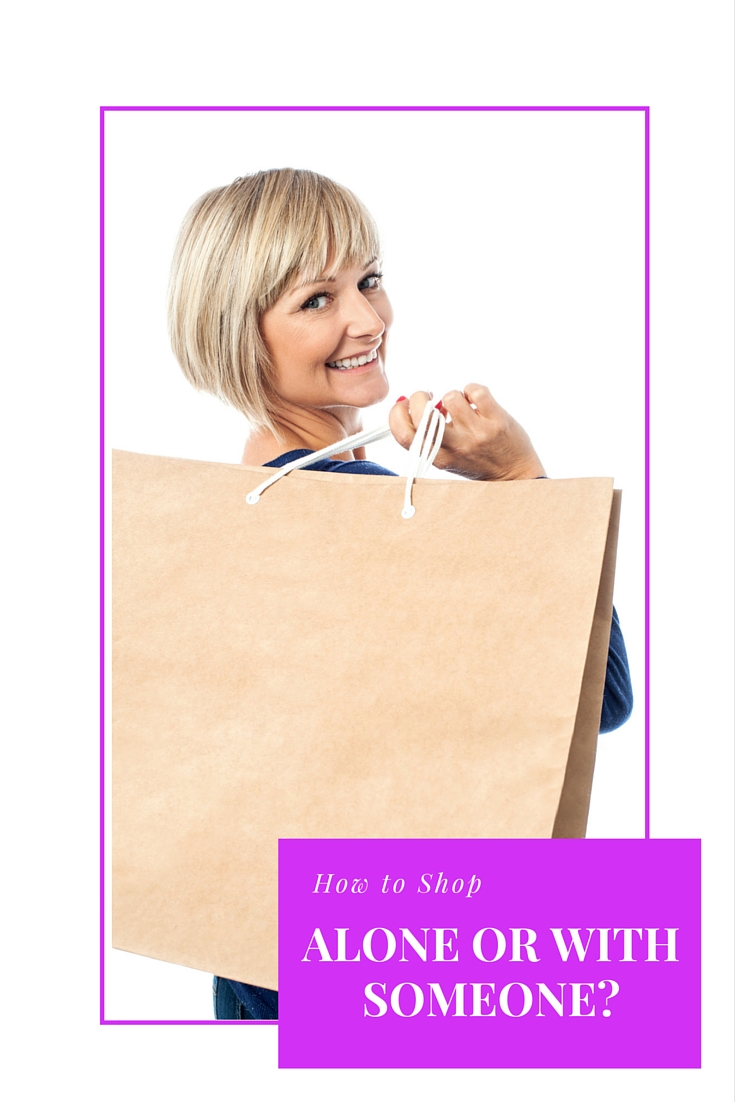 In this first of 3 videos on the topic of shopping, Jill Chivers of Shop Your Wardrobe and I discuss in this video one of the shopping processes that is worth thinking about to have the best shopping result for you. These tips on shopping strategies will have you understanding more about how you can shop in a way that achieves the right results for you.
We ask the question:
Are you Better Off Shopping Alone or With Someone? What's Your Shopping Strategy?
When I'm shopping for myself, I'm definitely better shopping alone. Shopping with a client is different as I'm not looking for me, but I do have a limit on the amount of time I can shop and still have good energy – which is why I've become a very fast and efficient shopper for my clients.
This is an important shopping strategy to know about yourself, so you can set yourself up for the most effective shopping experiences for you!
Are you best shopping alone or with a friend, family member or personal stylist? What are your experiences? Please share!