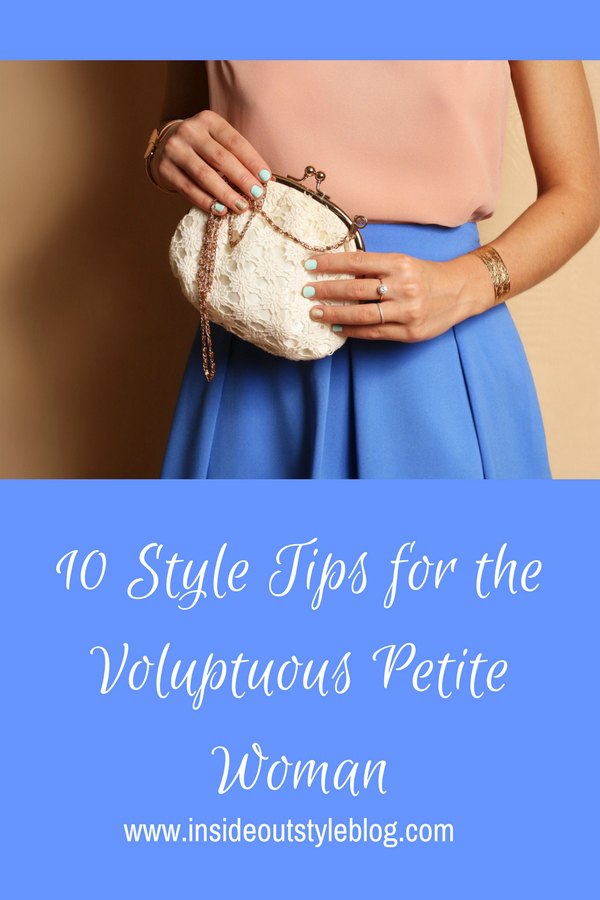 I've been asked to give the busty, voluptuous petite woman some tips on what to wear.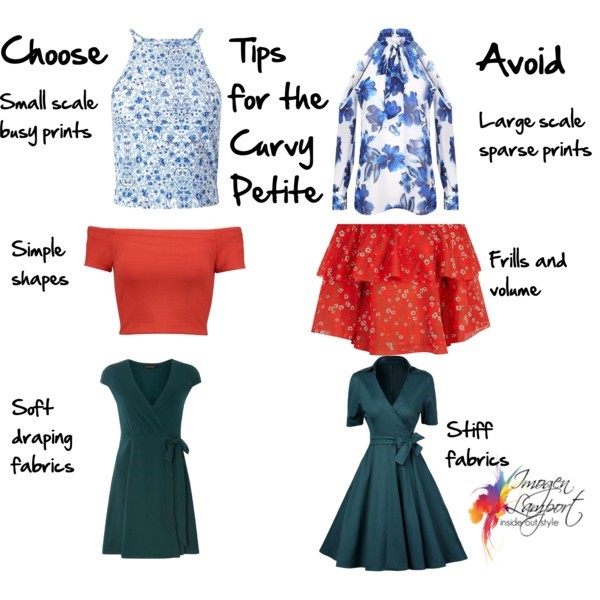 Keep it simple, the shorter you are the more simple your clothes need to be, avoid lots of frills and flounces, details and pockets, they will all overwhelm your smaller frame. Keep your outfits as free of detail as possible, use jewellery to add interest.
Go for small patterns that don't overwhelm, they can distract and draw attention up the body, keep to the top half of the body only.
3/4 sleeves will also draw the eye away from the hips and make you look taller – this is a great optical illusion for anyone with shorter legs or curvier hips/thighs.
Look for fluid fabrics that skim your curves and drape close to the body so you don't add extra unnecessary width to your frame.
Dress head to toe in the same or similar colours to visually elongate and slim your body, creating one long and appealing vertical line.
To distract from your bust so it's not your focal point, wear larger scale necklaces to draw attention away from the bust and up to your face, have the necklaces sit at your 2nd balance point which is often just under the collar bones (more on this another post). To upscale, wear pieces made from multiple smaller elements rather than one large element. Don't wear high necklines as they'll just make your bust look smaller, but avoid shoestring straps as they diminish your apparent torso length.

If your shoulders are narrower, wear gently puffed sleeves or wider collars to broaden them and distract from your bust and hips.

Keep your trousers free of pockets and cuffs, a straight leg that is the same width from the thighs to the hem is best. If you can stand them, wear heels and have your trousers hemmed just above the floor to add maximum length to your legs.
End jackets at the hip bone to draw the eye up and away from your thighs
Skirts need to have some flare but end at the knee. A nude low vamp shoe is most flattering to elongate the length.
Want more tips on dressing your petite frame then check out my ebook Never Short on Style.

Top 7 Tips to Looking More Mature Particularly When You're Petite
Petite Proportions – Getting it Right with Skirts and Dresses