There has been some fascinating discussion between my 7 Step Style Sisters this past week or so about Uniforms, Wardrobe Capsules and Outfit Formulas.
Each is a different concept, all can work for you and can work together, but some may feel more attractive to your way of thinking and doing than others!
Wardrobe Capsules
A group of garments that work together and can be worn to create multiple looks as they easily mix and match. I've got an easy wardrobe capsule guide here you can download if you want to explore this concept further.
Here you're looking at between 10 and 20 garments that all mix and match – ideal for travel and for those who want a small, curated wardrobe. They may be built around a small palette of colours.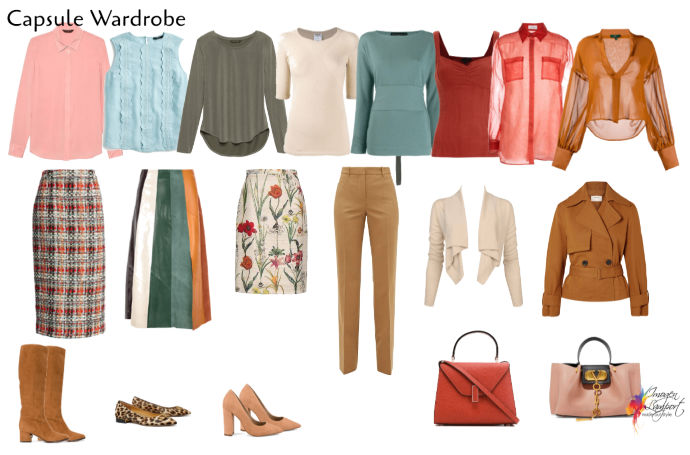 You can have multiple capsules in your wardrobe – they may be for different occasions, colour groupings, season or just built around different outfit formulas.
Here are 5 great reasons to build a capsule wardrobe.
Outfit Formulas
This is a concept where you create a formula to put together outfits that work for you – they may include figure flattery guidelines and preferred accessories. An example of an Outfit Formula could be:
Jeans + Knit top + Patterned Scarf + Boots
Dress + Cropped Jacket + Ballet flats + Necklace and Bracelets
Jeans + fitted tee + Kimono/Duster + Wedges
You may have multiple formulas – here is a post on how to create your own fabulous fashion formulas.
You may think of a formula relating to colour – such as my 60/30/10 one – which helps you get a balance of colours in your outfit, based on your own colouring and contrast.
Or a formula surrounding personality dressing styles: 60% classic garment, 30% relaxed garment and 10% dramatic garment/accessories, reusing this same ratio!
A style recipe formula could be another option – with a style recipe of Dynamic, Independent Professional – you could decide that you want your outfits to have a base or Professional (think structured garments, smooth fabrics, neutral base colours) with a good splash of Dynamic (bold colours or larger scale accessories or garment details) with an element of Independent (creative or unique design elements or accessories).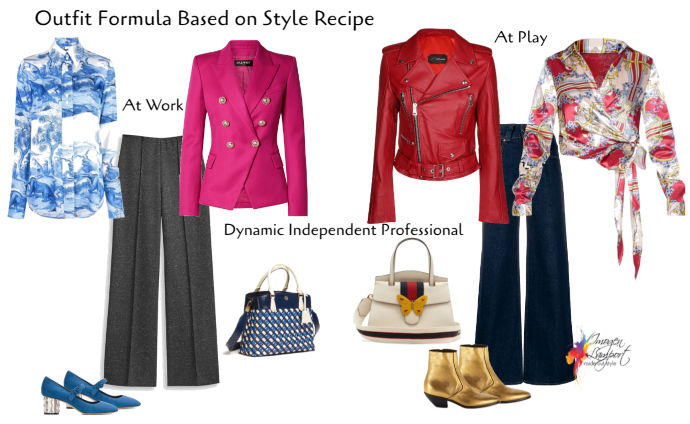 You may decide you have different formulas for different seasons as the requirements of your location and make what you wear quite different.
You may have different formulas for different aspects of your life – such as a work formula, a social life formula and a casual formula.
Your formula could be directly related to your figure flattery guidelines. If you're not sure what they are, you can find out as part of my 7 Steps to Style program, or just use all the information here on the blog to define them including my Body Shape Calculator Quiz.
A formula dresser may have multiple formulas and can get bored wearing exactly the same formula day after day, so may opt for different outfit formulas to stop this from happening. A uniform dresser will not find wearing the same formula every day boring in the same way.
Here is another example of a possible outfit formula you might apply to your own style.
Uniforms
Here we are meaning self-imposed (rather than externally imposed) garment choices. For some, the idea of a uniform makes getting dressed really easy and simple. Some uniforms are basically the exact same thing (think Steve Jobs or Mark Zuckerberg as two examples of this), or may just be similar sorts of garments (think Ellen Degeneres, Anna Wintour, Jackie Onassis) who created their own identifiable looks based around wearing similar sorts of outfits each day. These outfits change much less than a formula style of dressing which is more likely to include a greater variety of looks.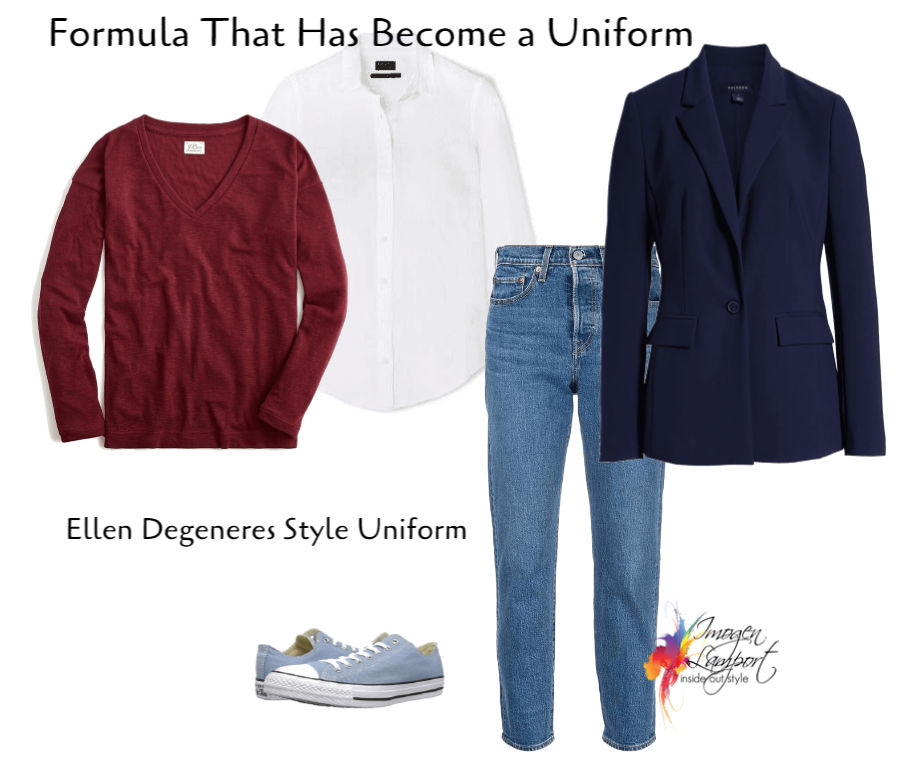 If your formula is basically the same, you have taken your formula and turned it into a uniform.
For example, Anna Wintour's patterned dress with Georgian Collet necklace (and she wears the same necklaces with EVERY dress) and sunglasses is a self-imposed uniform that varies very little from season to season and year to year. In fact, summer and winter the formula changes very little. In winter she wears boots, in summer some mules. It doesn't matter if she's in the office, at a fashion show front row or being interviewed … or even out more casually, her outfits really don't change, which is why I'd include her style in the Uniform category rather than just a formula, as most people have multiple formulas for different aspects of their lives and seasons. She does not. In winter, she just adds a long coat to her dresses to keep her warm.
When you think about traditional men's business wear: suit, shirt, tie … this really translates to being a uniform of sorts! Yes, there is some personality and leeway expressed by the choices of colours and patterns in shirts and ties and suits, but you are limiting choices to just a few similar styles of garments and one silhouette.
Uniforms are more restrictive than formulas (though they are usually based on some sort of formula).
They do express a personal brand most clearly, so if this is important to you, you may want to think about developing your own uniform as an expression of your brand. It should align with your style recipe and how you want to express who you are and how you want others to perceive you to have the most positive impact.
Those who prefer uniform dressing will often describe it as being freeing and it simplifying their life. They don't want to have to make decisions around what to wear each day, so wear a version of the same thing day in and day out. They like to concentrate their energy and creativity in other directions.
If you've got image burnout – a uniform may be the right way to go for you – even if just for a period of time until you feel inspired to do something else!
Capsules, Formulas or Uniforms – Which is For You?
Do you have a preference for one of these?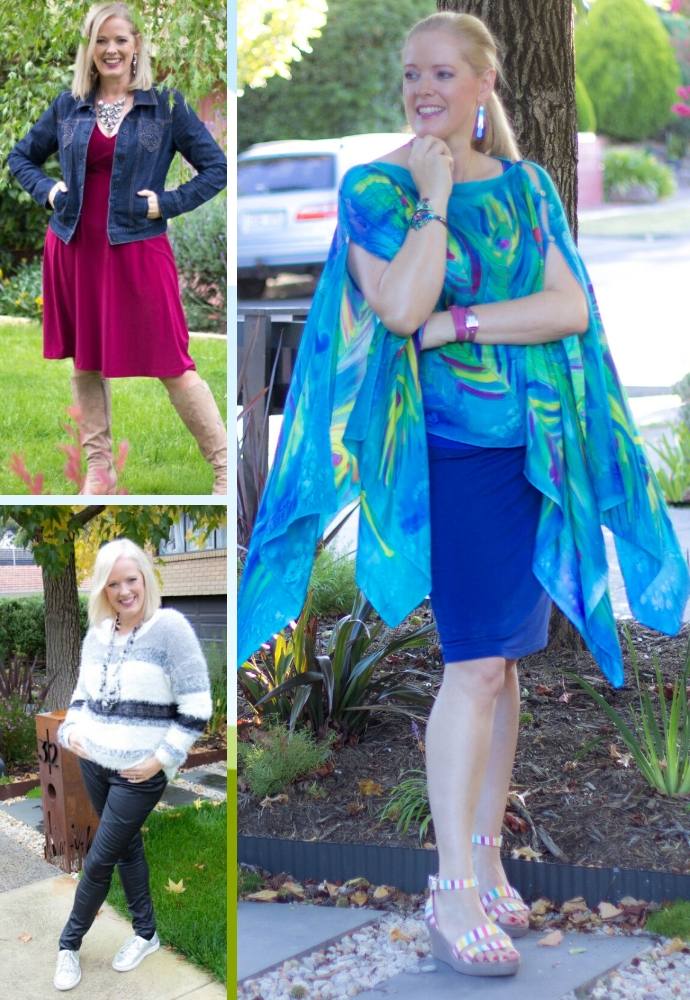 For me, given that I work with a colour palette in my wardrobe and can easily create lots of capsules at the drop of a hat when I'm travelling, and because I am a mood dresser and like to have a more varied wardrobe, capsules are great only when necessary, but not something that I work towards creating. But for those who are building a wardrobe from scratch or have some very different lifestyle/wardrobe needs, this can be a great option.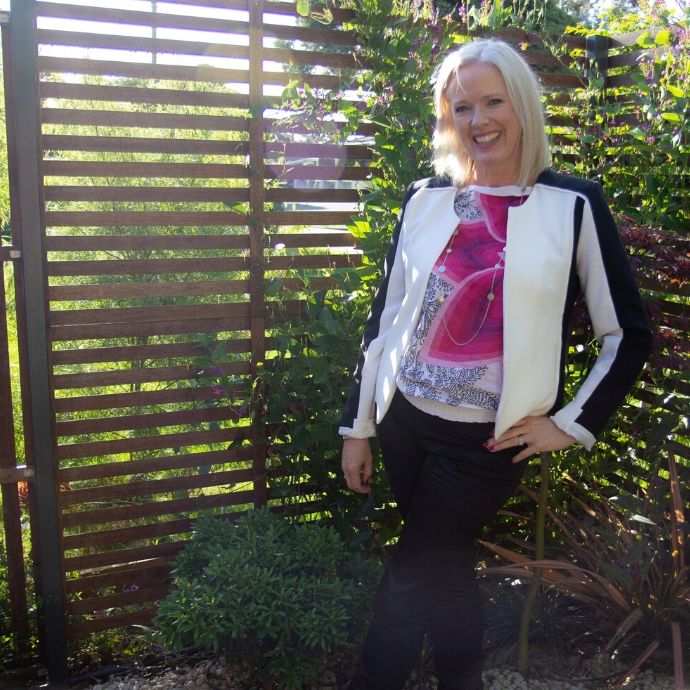 Uniforms feel constrictive to me as they don't allow for mood dressing and variety, which is something I personally need.
Formulas are my go-to, they allow more creativity and outfits can be built around so many different kinds of formulas as I've mentioned above!
I've often been asked how many clothes you need in your wardrobe. The answer to this may be related to which of the options you choose, whether you have a need for variety or not.
Which of these options appeals most to you?
More Tips on Putting Together Outfits
All My Best Tips and Inspiration for Putting Together Stylish Outfits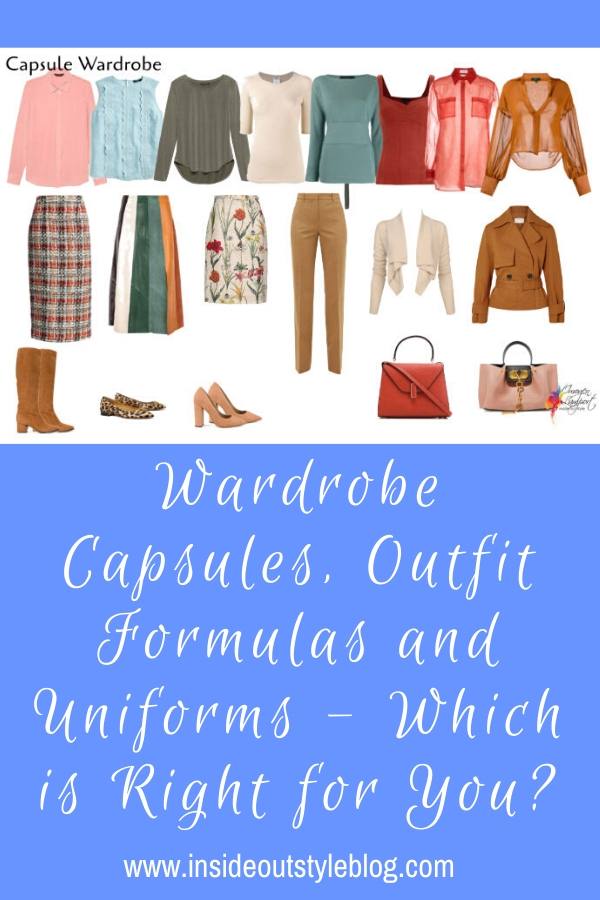 Linking Up to: Not Dressed as Lamb, Style with a Smile, Thursday Fashion Files, Ageless Style, Visible Monday, Sharing a Journey