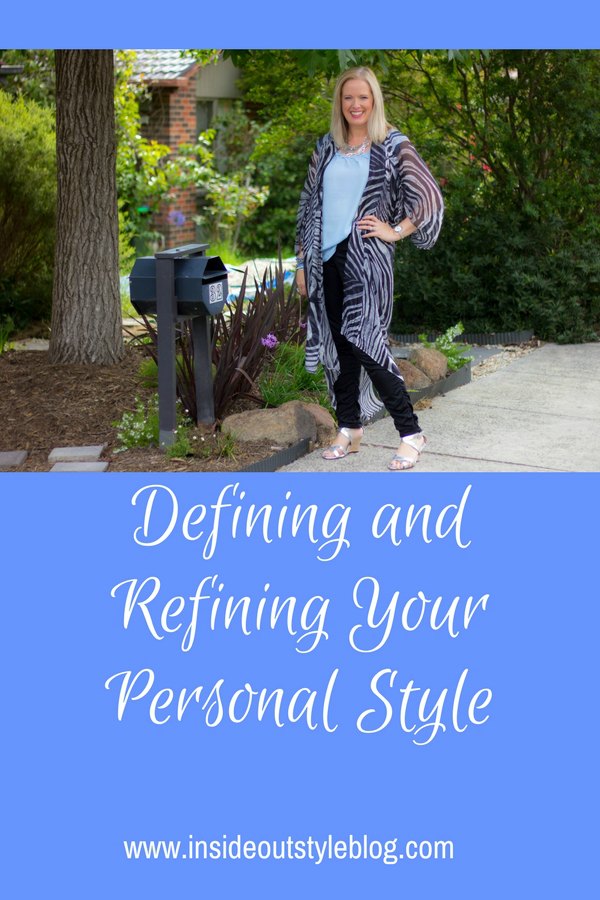 Every job I've had over my life has had its own dress code and "uniform".
Back in the late 1980s and 1990s, there were suits and suit separates in my early career in small and large offices. Then things became a little more 'business casual' as office cultures changed later in the 1990s and into the early 2000s and suits became what was worn in the worlds of finance and law, but not IT or marketing.
Then I became pregnant and left the workforce. Suddenly I was thrust into the world of the "mum" uniform. All practicality and wash and wear (not got a problem with either of these things) but also on the frumpier end the style spectrum with chunky shoes, good for pushing a pram along the inner city streets where I lived.
I lived then in a uniform of practical pants or jeans (so I could sit on the floor and play with my baby) and boring tees. Not an accessory to be seen.
After falling into post-natal depression a couple of months into the life of my gorgeous son, I'd fallen into the trap of dressing for total wash and wear, with little idea of what my own style was. I remember admiring the style of my neighbour, going out and trying on outfits similar to hers, and realising that they just didn't suit my shape or personality (we have completely different body shapes, colouring and styles).
When he was 6 months old we took a trip to the UK to visit my then-husband's family and Trinny and Susannah were on TV presenting the UK version of What Not to Wear. I was transfixed Here there were women telling other women what to wear. Women like me who had lost their way. Yet I found their approach rather negative in many ways as they berated their subjects. Shortly after this when back in Australia, I stumbled across an image consultant who told me that I had a good eye for colour and had I ever considered it as a career. And the rest is history (you can read about it here).
Becoming an image consultant made me realise that I had to find my own style. When I was doing my personal stylist training, my self-imposed uniform at the time was button-down shirts with a pair of black pants or jeans. Nothing more interesting than that. I realised in my training that I had no particular style and needed to develop it. I discovered that personality was key in discovering what makes you feel comfortable and stylish along with the basics of body shape (which is all I'd learned about before). It was the missing key to my journey to style.
Since 2004 when I trained and now, I feel my style has been defined and redefined many times. It's constantly evolving and changing. Partly through body changes (things like my breast reduction had a big impact on my style) and also as fashions change and I've changed. I've moved away from those classic style clothing and moved more and more towards more relaxed, feminine and creative clothing styles (with a bit of drama thrown in) that would have scared me a decade ago.
Even now I was thinking about how I wanted to express my style and I want to add elements to every outfit that make me feel more glamorous.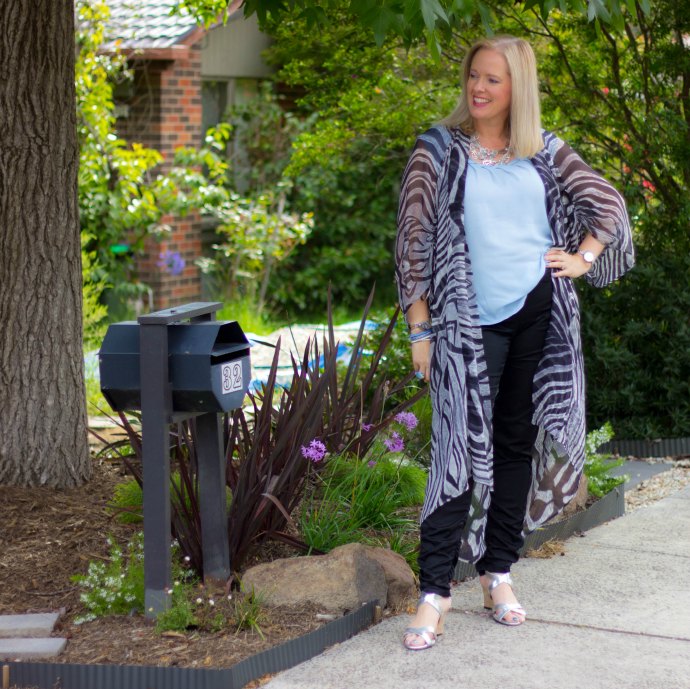 There is nothing wrong with your style changing over time. Style evolution should go hand in hand with your own personal growth. It will change if your values change and as your life changes. Different stages of life require different wardrobes of clothes. Spending time each season or year making sure that your style is still relevant to your life and personality, how you want to express yourself and be perceived is important if you don't want to get stuck in a style rut.
I know I'm not the only one to revisit and redefine my style, many 7 Steps members mention that they revisit Step 1 Personality repeatedly over time and each time they become more clear on what really matters, tweaking their style recipes and styles to suit the person they are at that time.
It's never too late to start thinking about your style and changing it in any direction that appeals to you and there are lots of tools here on the blog that are free as well as paid programs which will give you an amazing insight and direction to take with your style.
Evolve Your Style – 31 Day Style Challenge 2018 Special
Have you thought about your style for the coming year? The new year is often a time where we want to set a new benchmark and think about improving ourselves. This is why I've created a special deal if you join my 31-day "life-changing" style program Evolve Your Style before 10th January 2018. Not only do you get the program and a free copy of Your Essential Style Guide, but also I'll be holding an EYS members-only special webinar on the topics of Ideal Value and Contrast in mid-January 2018. So if it's something you've been thinking about and you want to improve your style in 2018, then jump on board and start to Evolve Your Style in a positive way today!
You don't have to start the program straight away if you want to leave starting it til 1 January – just put all the emails in a folder as you can start and stop as you like on the date that suits you!