What to do when you're not feeling inspired by your wardrobe. It could be you're having a day when you're feeling a bit bloated and your regular outfits will not be comfortable, or you're just a bit bored with what you've got.
Rather than run out and buy something new, why not get a little more creative in your wardrobe and style something a different way such as turning your cardigan upside down before you put it on.
You may have a scarf collection that you usually just wear around your neck. And great as that is, sometimes that's just not what you're feeling in the mood for, as I wasn't the other day.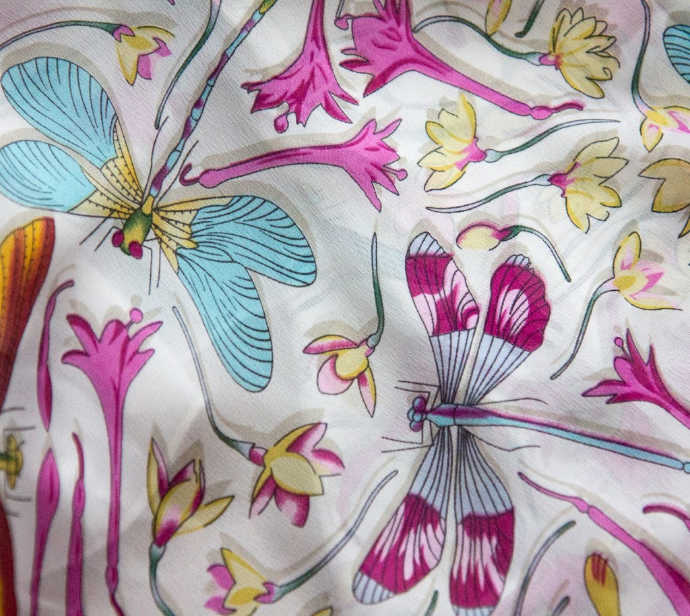 I picked up this gorgeous silk scarf on my trip to Thailand earlier this year where I was running some colour analysis and personal styling training programs and just loved its colours and the dragonfly motifs. It's an example of a pattern that has both warm and cool elements but is more cool than warm.
Styling a Scarf as a Cowl Neck Top
It's a large rectangle shape, which gives quite a few options on how to wear it and I wasn't "feeling" any of my tops, so thought I'd pop it over a tee and wear it as my top.
All I did was tie a knot on the short edge of one end around my neck, then tuck it into my jeans and blouse out the scarf before I popped on my jacket which turned it into a cowl neck draped top.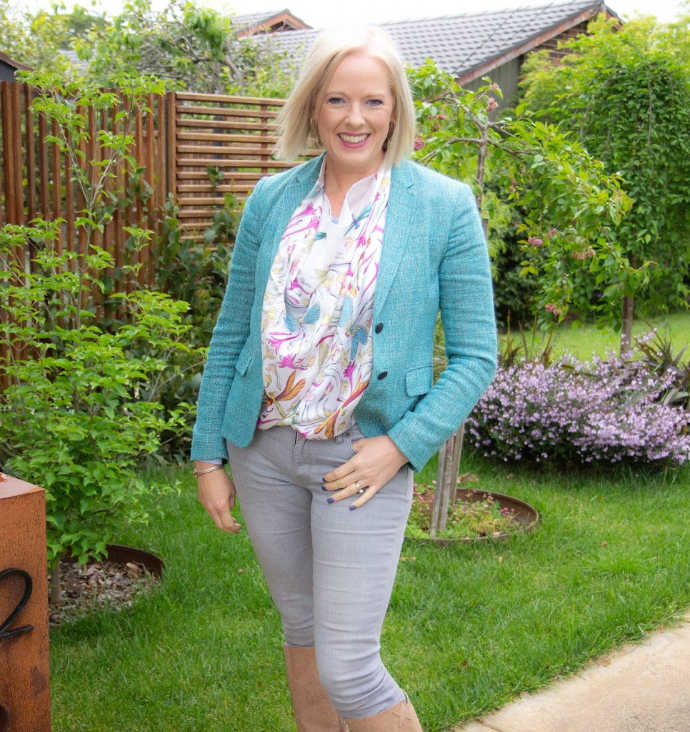 Sure I can't take my jacket off (but the weather wasn't conducive to this anyway, so not a problem) without rearranging the scarf to wear as a scarf.
More Tips on Styling Your Outfits in Different Ways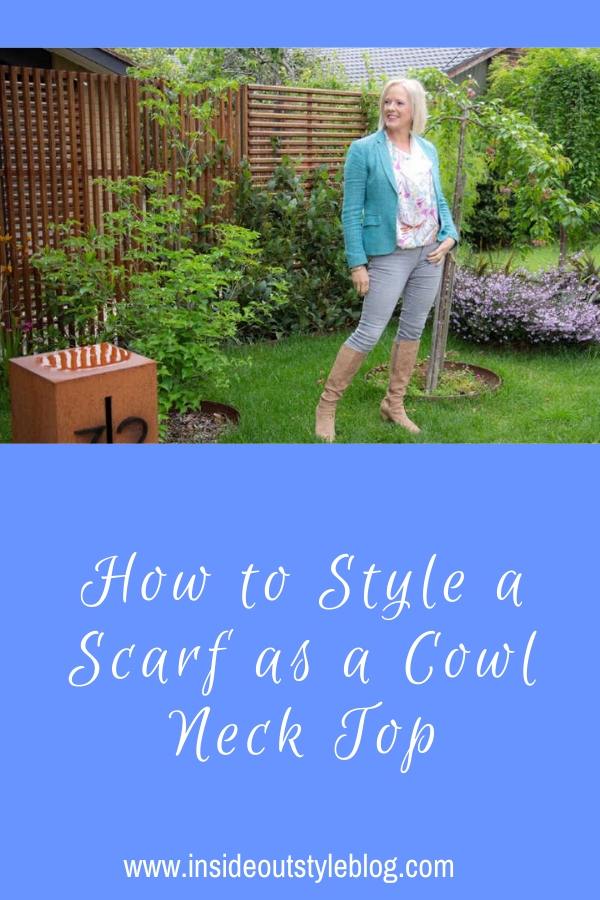 Linking Up to: Not Dressed as Lamb, Style with a Smile, Thursday Fashion Files, Ageless Style, Visible Monday, Sharing a Journey Style Six