Choosing prints and patterns is something that is deeply personal (as I discussed here in how to choose prints for your personality) and also something that you can think about with regards to flattering your physicality. There are psychological reasons you like certain prints and hate others, but you'll also find that some prints just look better on you than others and this can be because there is a physical reason.
One of these physical reasons may be your skin. If you have naturally patterned skin, such as freckling, or sunspots, or like me where from the age of 13-26 I had acne that I really wanted to make look less apparent or any other sort of patterns or prints that are a natural part of you, you may find that patterned fabrics look better on you than solids. So how do you choose a patterned fabric to go with your patterned skin?
Choosing Patterns for Patterned Skin
Wearing patterns that are blended prints (such as marle) are really easy, particularly if you don't love lots of patterns, they are less obvious than a big floral print.
Other options that are great include animal prints such as leopard or snakeskin.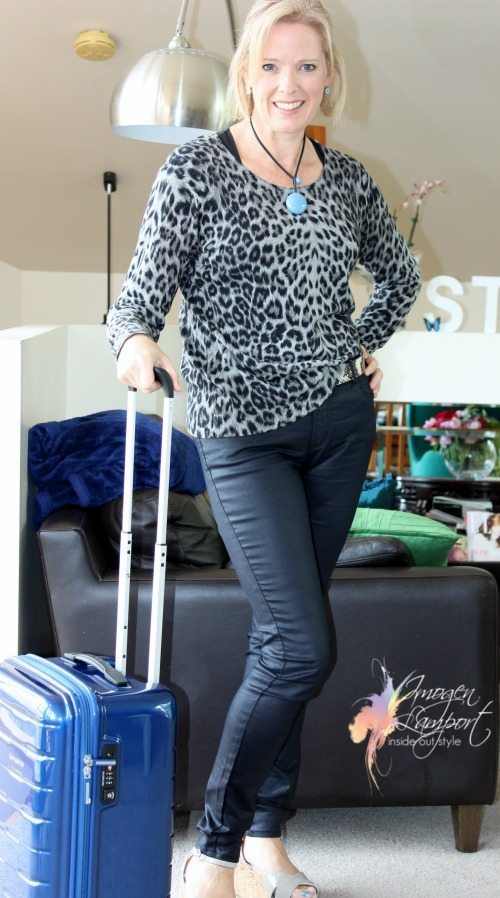 Dense, all-over prints, from florals to houndstooth to something squiggly and repeating.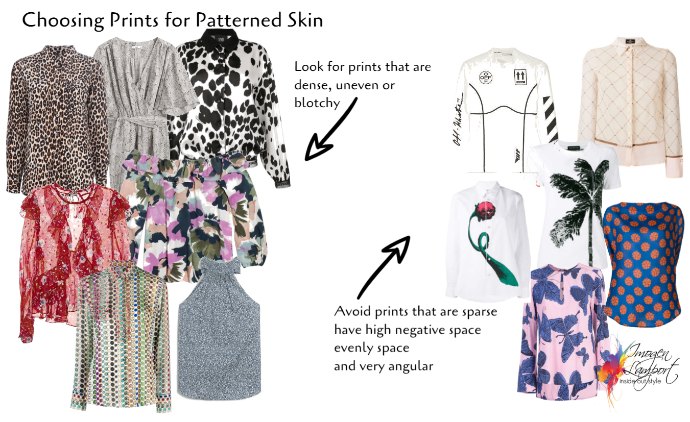 Be wary of really evenly space and sparse patterns as the your skin pattern will most likely be uneven, so repeating this feature harmonises more attractively.
It's simple when you think about it. Just like with colour contrast – the higher your colour contrast, the more different colours look great on you. The more patterned your skin, the more you look great in prints and patterns that are reminiscent of your skin in some way.
Think about this as one of the principles of coordination. Just as you are harmonising with lines and shapes, you are part of the whole picture, it's not just the clothes, it's how your clothing choices work with your natural features (which is so often why you can admire the style of someone else but when you wear it, it doesn't work, as they may have quite different skin, contrast, colouring and personality from you).
More Tips on Choosing Prints and Patterns
Finding Patterned Garments with the Most Flattering Print Placement
3 Ways to Wear Prints with Colour Constrast Levels Outside of Your Ideal and Look Stunning
Choosing Prints and Patterns with the Right Colour Contrast for You
3 Things You Didn't Know About Choosing the Value Contrast of Prints
How to Choose Prints and Patterns that Go With Your Colour Palette
Linking Up to: Not Dressed as Lamb, Style with a Smile, Thursday Fashion Files, Ageless Style, Visible Monday