As an H Shape (Rectangle) body shape that lacks a defined waist (and will never have one, as my rib-cage is just too close to my pelvic bones, leaving no space for a defined waist), I always have a bit of a muffin top, and after having carried a couple of kids that also stretched out the skin on my waistline, I'm totally open to discovering any garment that will help to diminish this bit of my body that I'm keen on camouflaging.
When I discovered Belly Bandit – who make items that help to disguise, I was keen to try out one of their muffin reducing shapewear tanks as I find for an H shape these are much more effective and comfortable to wear than shapewear shorts.
Roadtesting the Belly Bandit Mother Tucker Shapewear Tank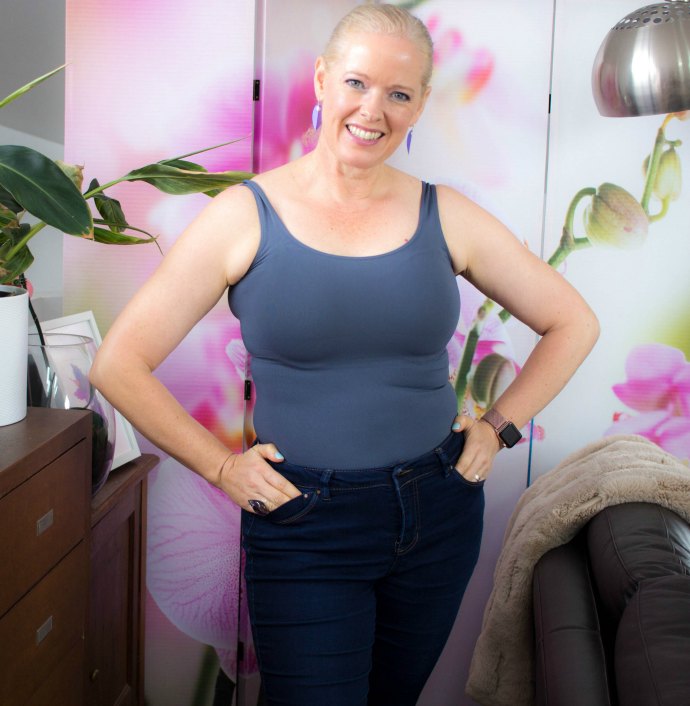 It's called the Belly Bandit shapewear range and is a thick tubular knit with three varying zones of compression to flatten the tum, control muffin top and create an overall slimmer silhouette.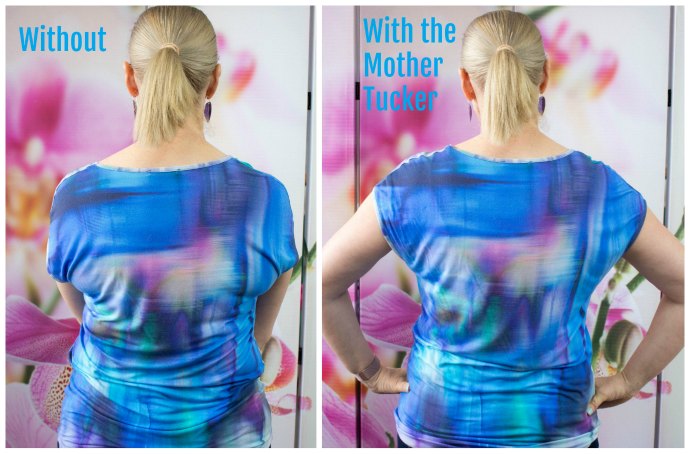 Because the fabric is thick, you could wear this tank on its own (though it is totally skin tight) or underneath your clothes (which is the way I prefer to wear them as skin-tight is not my thing any more!). They come in black, grey, white and nude.
You can see from these photos – that the Muffinology technology (as the Belly Bandit peeps call it) really helps to slim down my waist, and also gets rid of some of that pesky bra-line back fat too.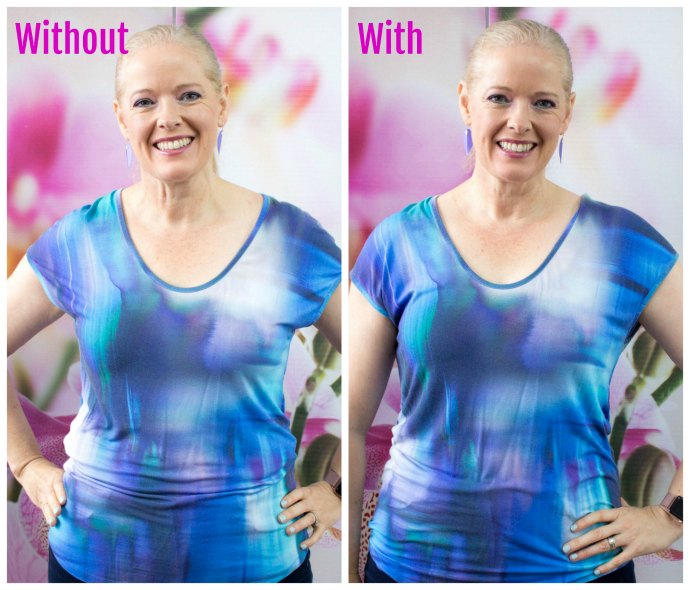 Here's the front view, and I do feel that I look slimmer through the waist when wearing the tank. You can also get in the Belly Bandit shapewear range Capri leggings and shorties and a nursing tank using the same muffin top reducing technology.
It's comfortable to wear, tight when putting it on, but it's not uncomfortably constrictive to wear. It's some of the thickest fabric I've tried in shapewear tanks too, which is why you could easily wear it without an extra layer as they are not see-through. It certainly slims, though I don't think anything could get rid of all my rolls completely – though it certainly gives a smoother appearance under clothing.
As ever, when taking photos, Cleo decided she'd come and say hello. You may notice she has a bandage on her leg – sadly her cancer has grown back for the fourth time and is so large her skin has started to split, and she also now has secondary lung cancer so she won't be with us much longer, so I'm appreciating her every day that we still have together.