One of the great first-world conundrums for women in the era of the cold shoulder, off the shoulder and other strappy top era fashion trends, is what kind of bra to wear with these items?
When the temperature is nearing 40C (over 100F) degrees, loose layered and not too many foundations are often a way to feel more comfortable. As your trusty image consultant, I decided it was my duty to try out some of these modern reusable adhesive bras (who wants to do the old fashioned gaffer tape version that rips off your skin?) and see if they actually work.
Now unless you have a very small bust, the regular strapless bra is an option, but they are often really uncomfortable and don't always work that well as often you find yourself constantly hitching them up. Plus if you want to wear something with a low back a strapless bra may not be the best option.
Adhesive Silicone Bra Review
Hail the new adhesive silicone reusable bras! I was sceptical about them working (and I'm pretty sure they wouldn't have worked in my previous G/H cup life) but as a regular old DD these days and when not planning to do any dancing or jogging, when it's a hot day and I just want to wear something much lighter and less enclosed, these are a miracle.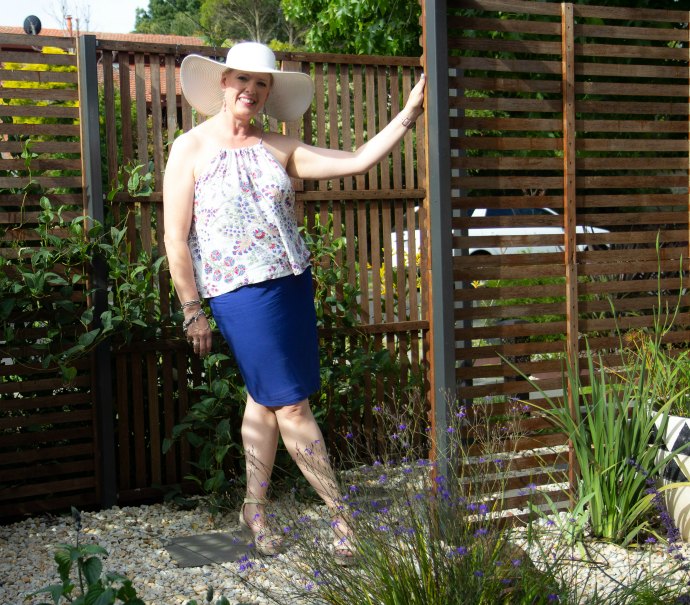 There are a number of different types of silicone adhesive bras, but the ones I've found work really well are the ones that stick over your breast and then you hitch up your breast and stick down the top of the silicone panel to your chest, giving you lift, unlike the ones that look like a bra – but have no upwards lift!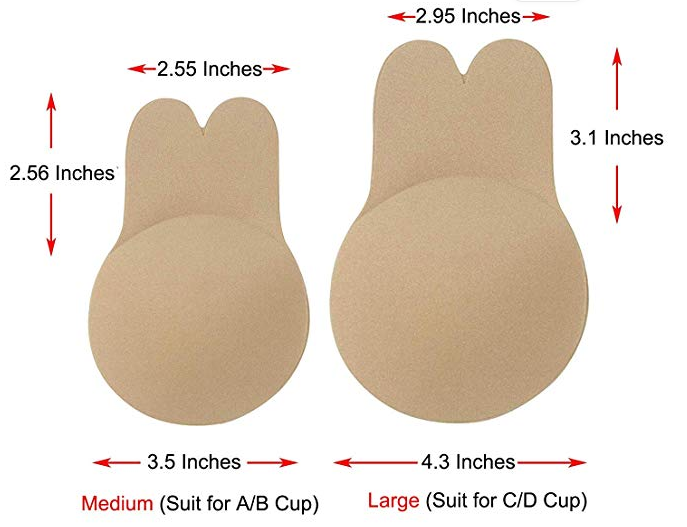 You can get these off Amazon in the USA here and in Australia here. They come in a couple of sizes and can be washed and reused multiple times and this sort comes in black and nude.
I find it worthwhile to put on what you want to wear and figure out which angle to pop on the adhesive bra so that the edges aren't visible. When you pull them off it doesn't hurt (unlike regular tape) and you can wash in warm water and soap, let dry and wear again! As long as you haven't put any lotion on your skin, I found you can wear a couple of times before you need to wash them and they stay super sticky.
Here is another option that I've not tried but may also work well as they are clear silicone.