Let me lead you through this divine exhibition of fashion.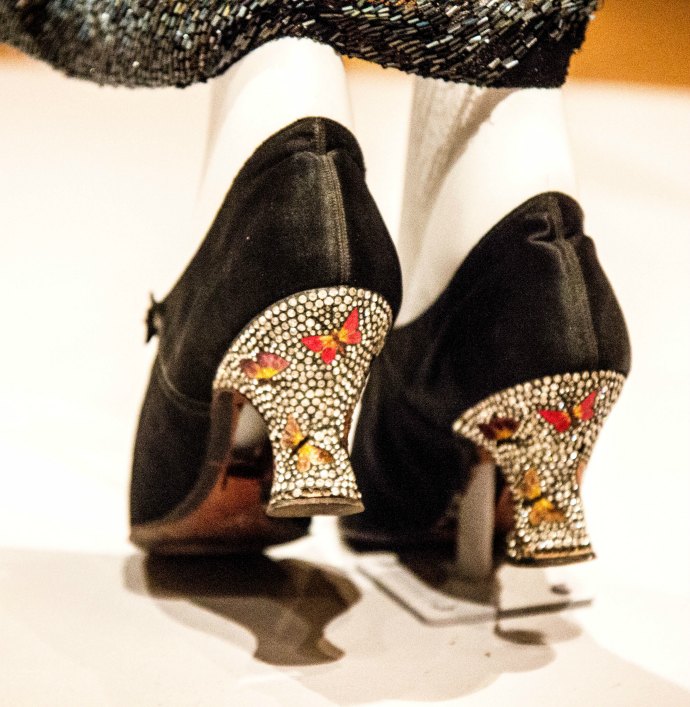 From a rare suite of Gabrielle 'Coco' Chanel's iconic little black dresses to voluminous Dior 1950s ballgowns descending a sweeping staircase, The Krystyna Campbell-Pretty Fashion Gift exhibition showcases more than 150 superb garments from Parisien haute couture and international fashion houses.
Generously gifted to the NGV by leading philanthropist Krystyna Campbell-Pretty, the works include ground-breaking designs from Dior, Chanel, Yves Saint Laurent, Balenciaga, Schiaparelli, Christian Lacroix, Alexander McQueen, Madame Grès, Charles Frederick Worth and more.
Highlights include Yves Saint Laurent's safari suit, Saharienne, 1968, and a crystal-embellished jacket from his 1990 Versailles collection; 'Hall of Mirrors' jacket and dress, 1938, by Elsa Schiaparelli, embroidered with sequins and mirror pieces in rococo-inspired flourishes; and a gown from Alexander McQueen's revolutionary tartan collection, a dress which was famously worn by Sarah Jessica Parker to New York's Met Gala in 2006.
I made a video of the exhibition curators and Krystyna Campbell-Pretty talking about different pieces included and the significance of these amazing gowns.
Including a gown from Alexander McQueen's iconoclastic tartan collection, a dress from which was famously worn by Sarah Jessica Parker to New York's Met Gala in 2006, to a dress from Dior's debut 1947 spring–summer collection, the exhibition traces key moments in fashion history and illuminates some of the most ground-breaking designs from the nineteenth century to today – most of which have never before been exhibited in Australia.
Divine pieces by Madame Grès adorn one wall of the Salon. Each show her mastery of working with silk jersey in a sculptural way.
The Salon room is filled with expressions of the little black evening dress.
Offering visitors a fascinating insight into the minds of history's greatest fashion designers, the exhibition also includes original sketches and workbooks by designers including Jeanne Lanvin and Madame Grès, embroidered samples from Lesage, fashion photography from Paris fashion houses such as Givenchy, and rare early fashion magazines, including Vogue, Les modes and Gazette du bon ton. These materials form the basis of a new specialist fashion research library created for the NGV: the Krystyna Campbell-Pretty Fashion Research Collection.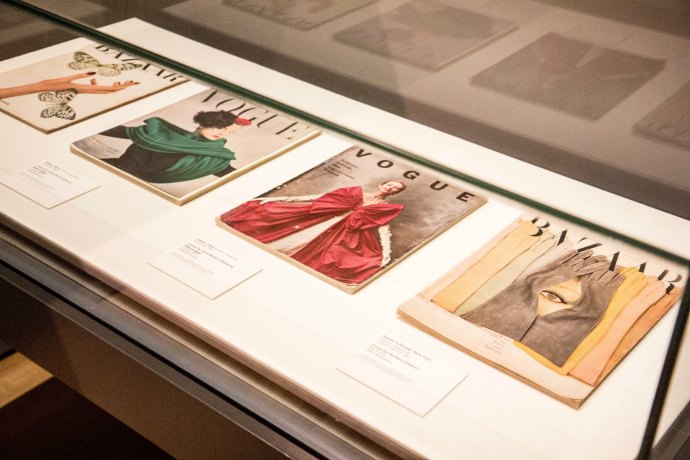 Tony Ellwood AM, Director, NGV said, 'Krystyna Campbell-Pretty's support of the Fashion and Textiles Collection is unprecedented for the department and continues to acquire major acquisitions for the collection, including both iconic works and garments by previously unrepresented designers. We are proud to present a selection of collection highlights through this exhibition and, with them, an arresting view of the world's best fashion and haute couture.'
Krystyna Campbell-Pretty said, 'Fashion can be simultaneously artistic, pragmatic, and a crucial physical record of complex construction skills and techniques that are all but gone. For me, fashion is also visual and social history, reflecting the role, perception and lives of women in society.
'I am passionate about building the NGV Fashion and Textiles Collection, as well as broadening my philanthropic efforts in a variety of other cultural and educational programs, especially those directed to children. I hope audiences enjoy this collection, which now belongs to all Victorians and to all Australians.'
The Krystyna Campbell-Pretty Fashion Gift will be on display from 1 March – 14 July 2019 at NGV International, 180 St Kilda Road, Melbourne, Australia. Entry is FREE and not to be missed if you want to enjoy divinely made, exquisite examples of haute couture garments.
See more images from this magnificent exhibition on my Instagram account.