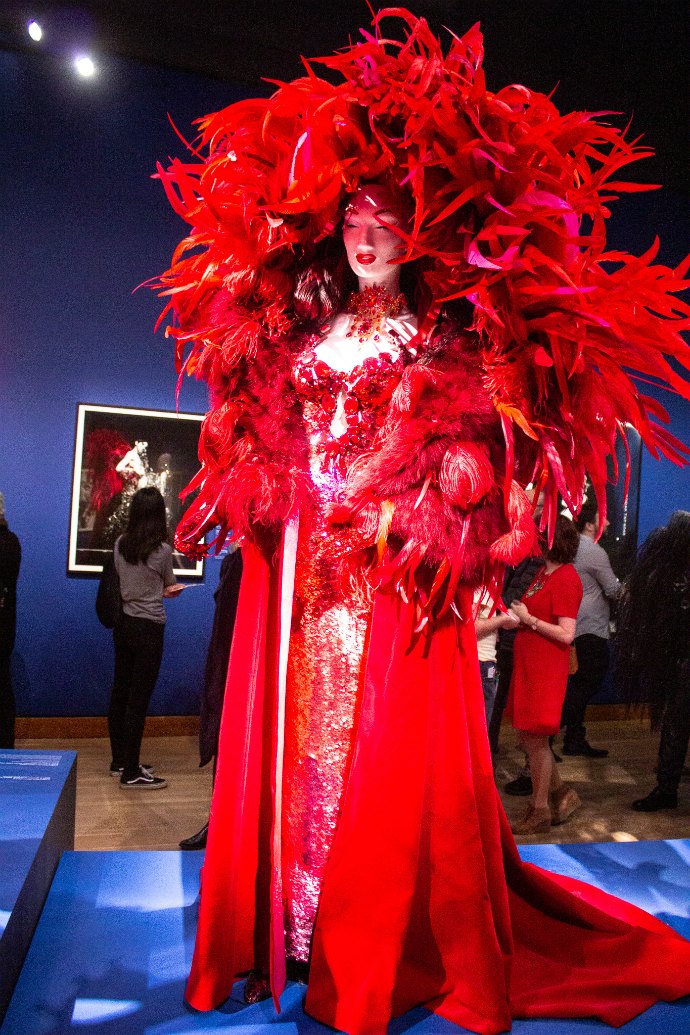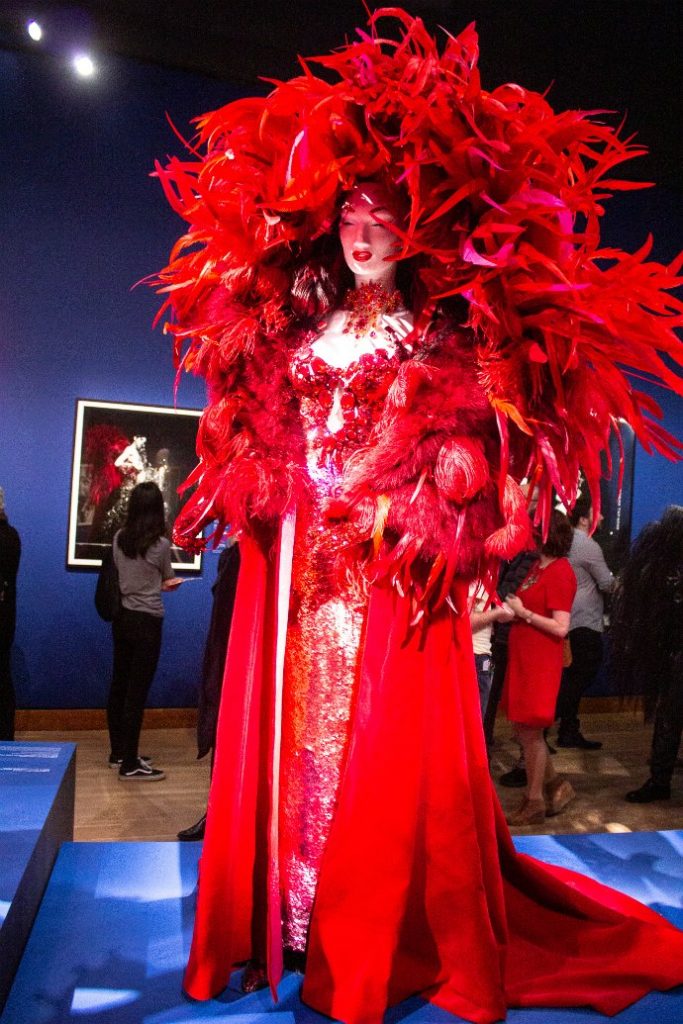 On my recent trip to Montreal in Canada, I was lucky enough to go and see the Thierry Mugler Couturissime exhibition, currently showing at the Montreal Museum of Fine Arts (closes September 8 2019).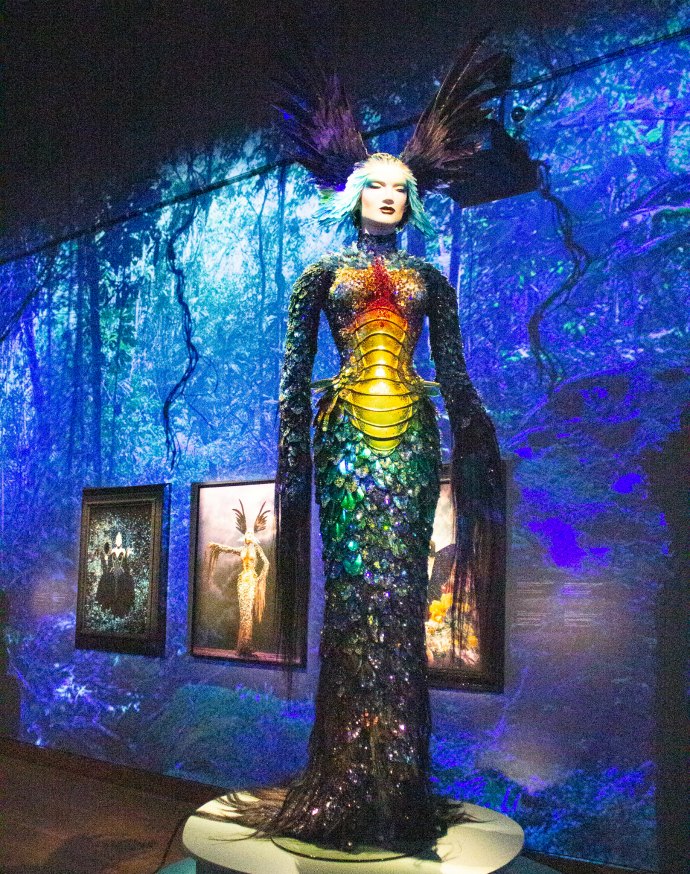 This is the very first exhibition on the work of French fashion designer Theirry Mugler. And it reveals the multiple worlds of this incredibly artistic designer, a visionary couturier, photographer and perfumer and shows pieces from his pret-a-porter and haute couture creations.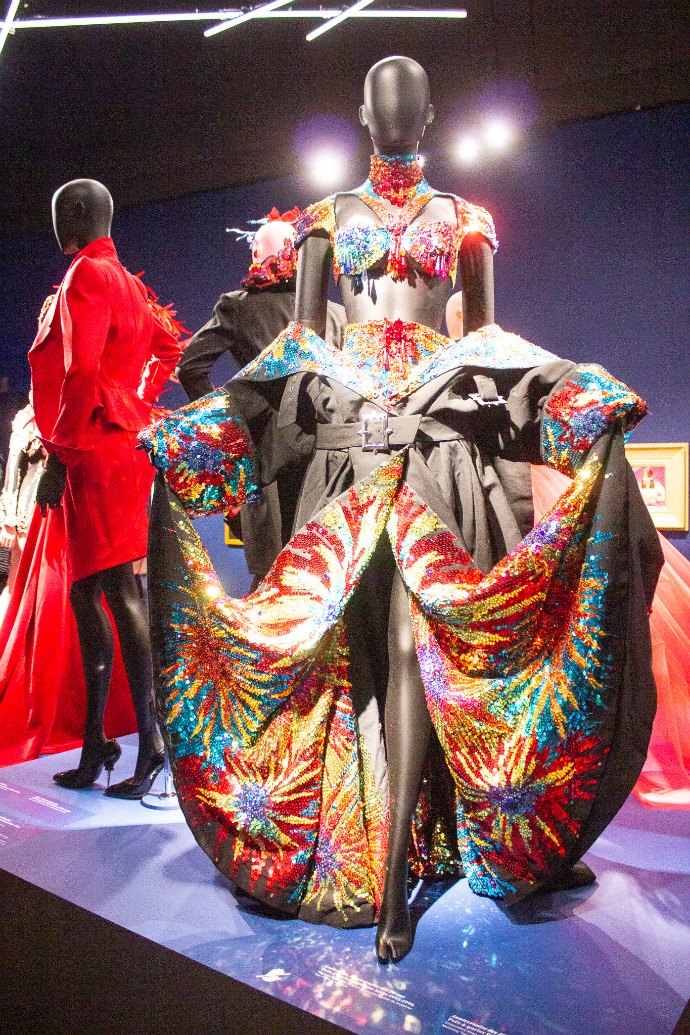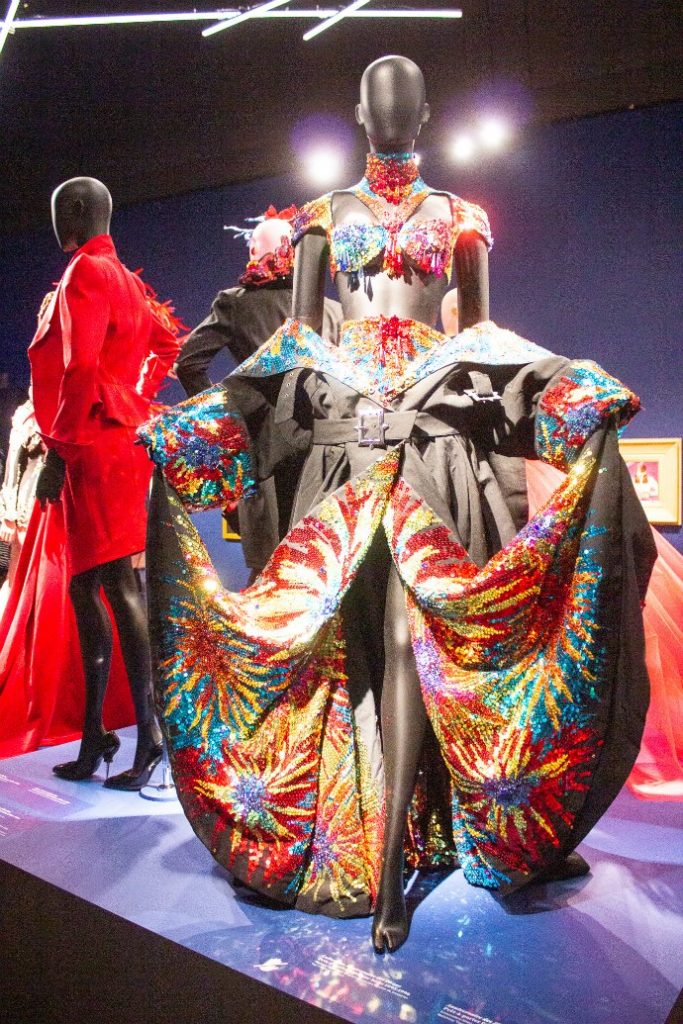 "What I wanted to showcase here was a collaboration and a celebration of his work, but also to remind audiences that Mugler belongs to a generation that is all about creation and freedom," said curator Thierry-Maxime Loriot. He continued "Today there is a lot of censorship in some aspects of the fashion world, and like so many industries, it all comes down to how many 'likes' you're going to get on social media — just like some kind of popularity contest. But Mugler never followed trends. He made them."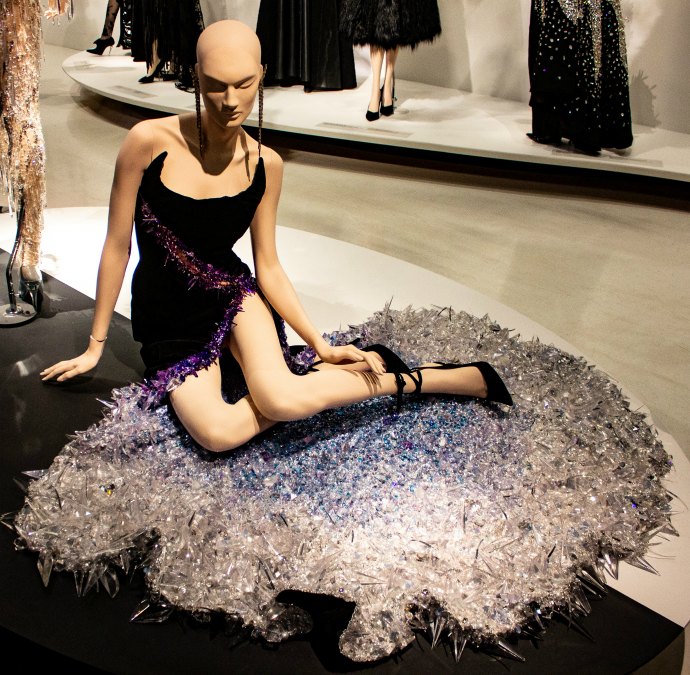 "With Mugler it's all about how he used materials like metal, rubber, PVC and even insects to create this wild universe where his vision could come to life," said Loriot, who met Mugler three years ago to begin their work on this show. "Nothing was out of bounds for him and all these materials helped him to explore the culture of the moment and put his stamp on it," he added.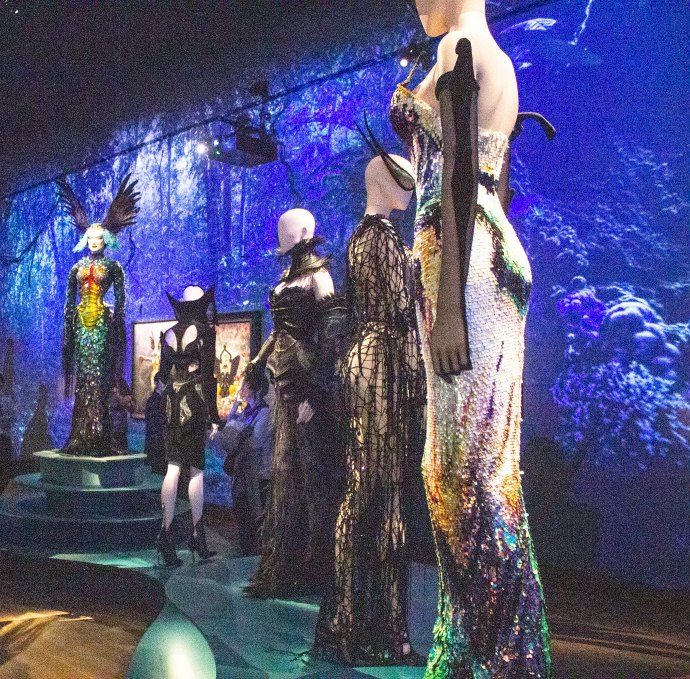 Bringing together more than 150 of his garments made between 1977 and 2014, most of which have never been shown before, as well as a wealth of unpublished archival documents and sketches, hundreds of photographs by world-renowned fashion photographers such as Helmut Newton and Herb Ritts the exhibition is split into six immersive galleries, and not to be missed of you can make it to Montreal.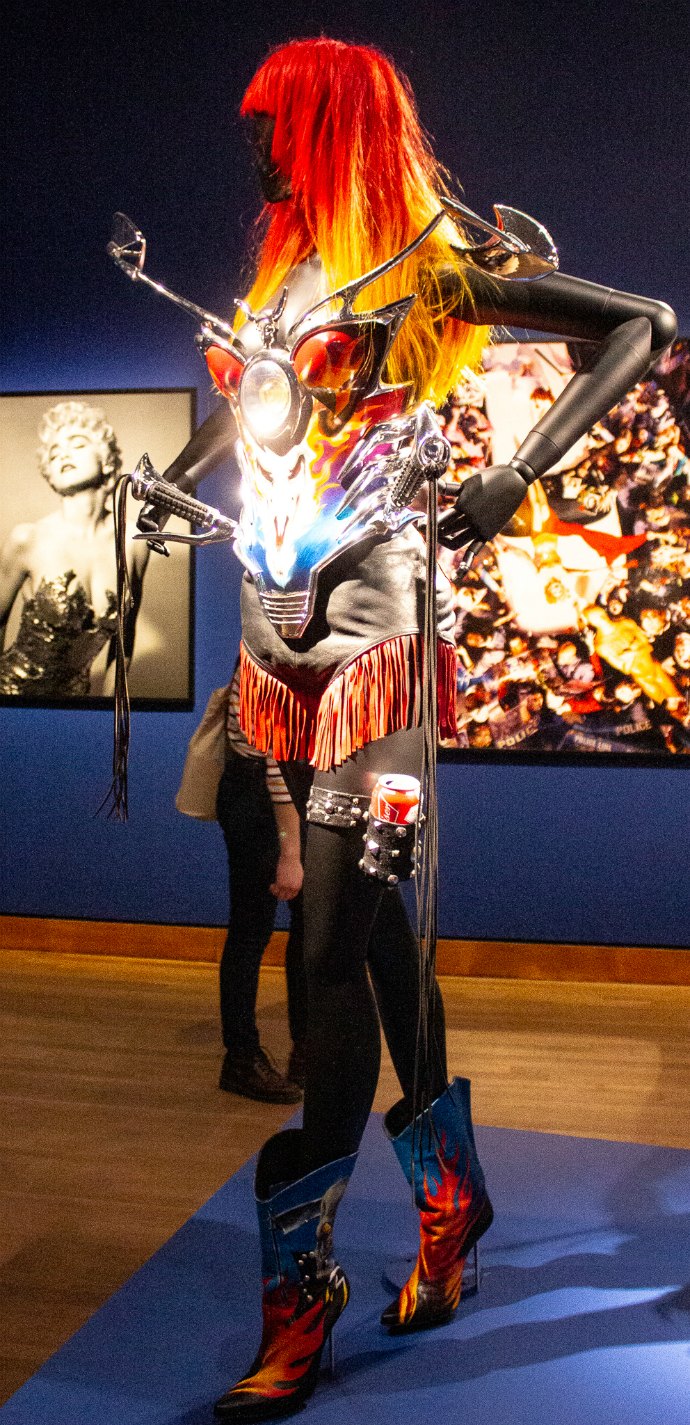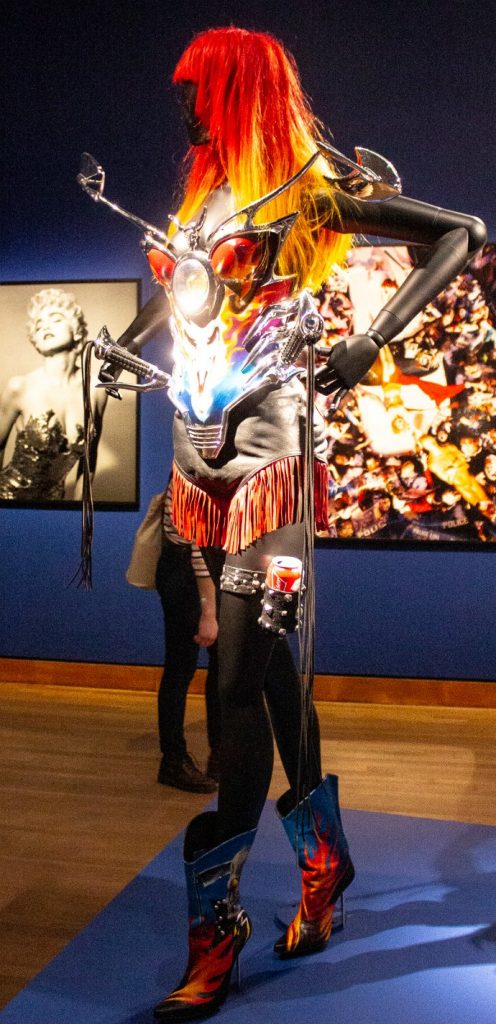 Thierry Mugler has staged some of the most spectacular fashion shows. He also created the stage costumes for Shakespeare's Macbeth, for the Comédie-Française and Festival d'Avignon, and for Cirque du Soleil'sZumanity.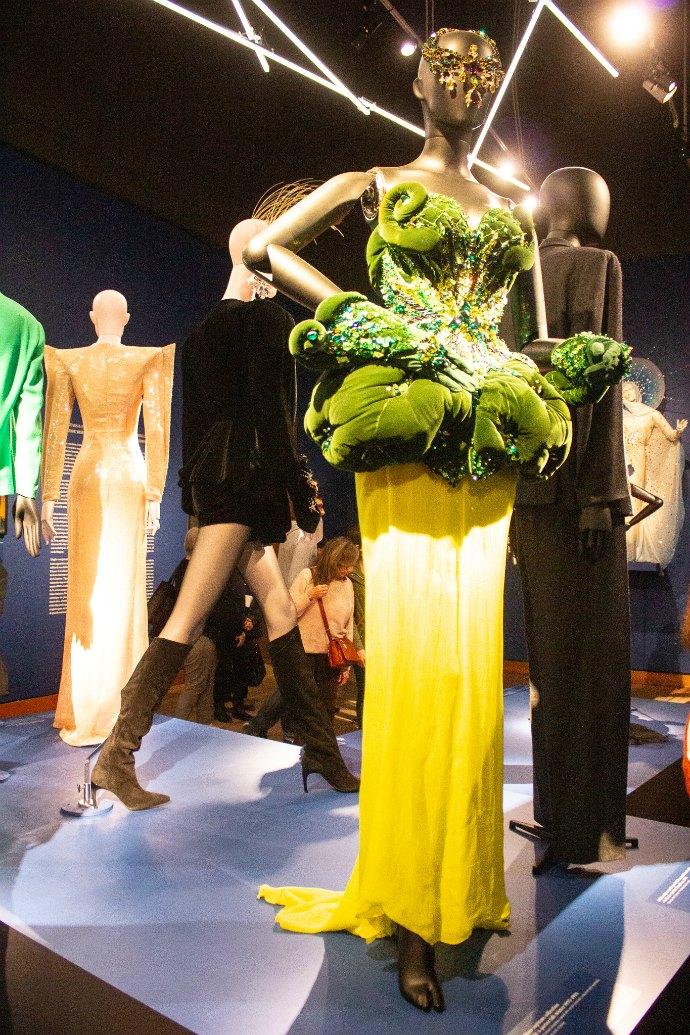 "Before Versace and the like, Mugler put Jerry Hall, Iman and other celebrities on the catwalk and transformed the idea of what haute couture shows could look like," Loriot added.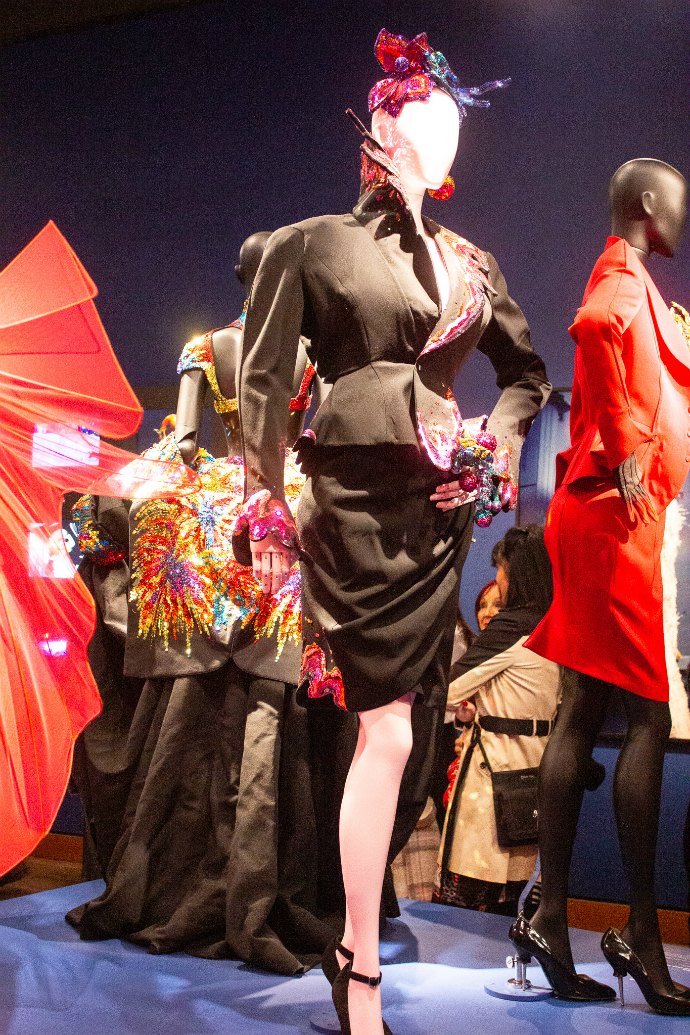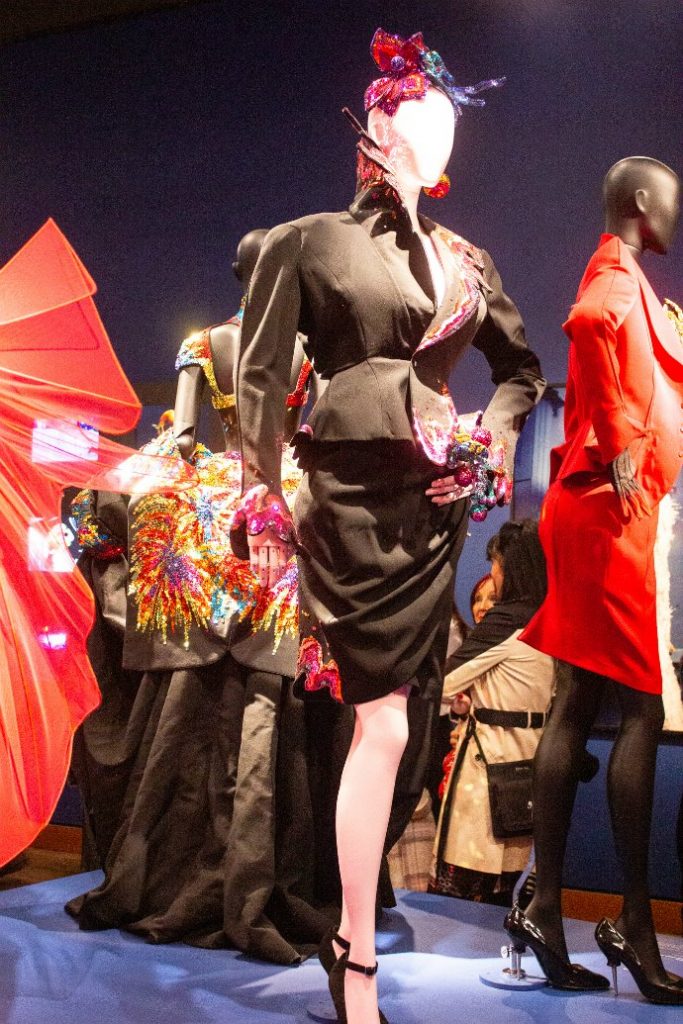 "I try to see this promenade. This magic. The muses. But part of the magic with exceptional people is creating these unique personalities," as Mugler described his body of work.
He has dressed many celebrities, including Diana Ross, David Bowie, Lady Gaga, Liza Minelli, Madonna, French First Lady Danielle Mitterand and Celine Dion.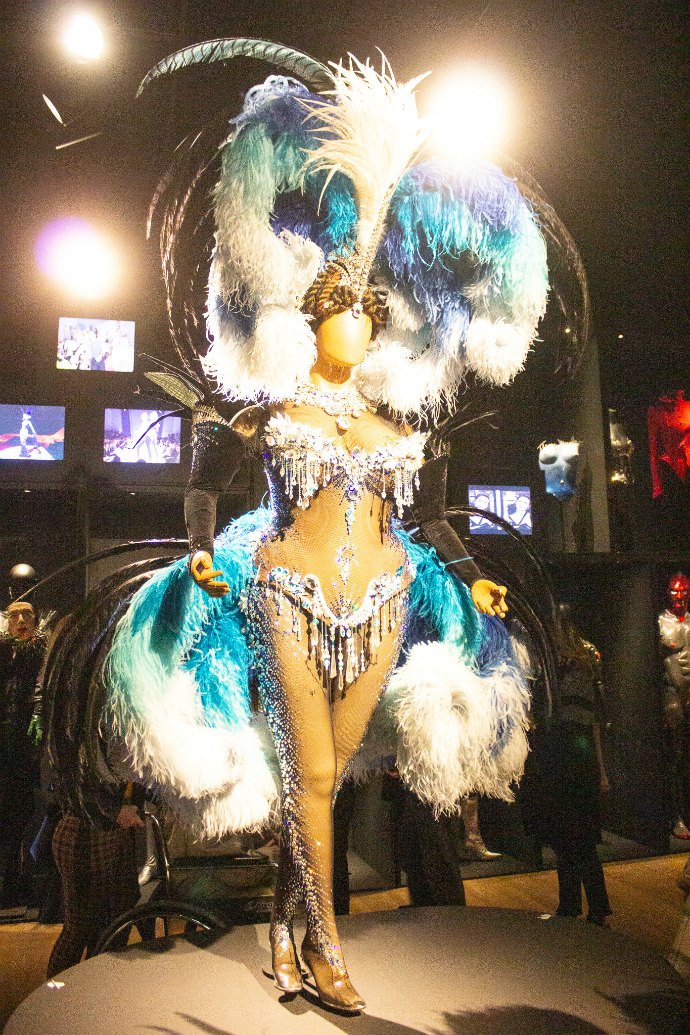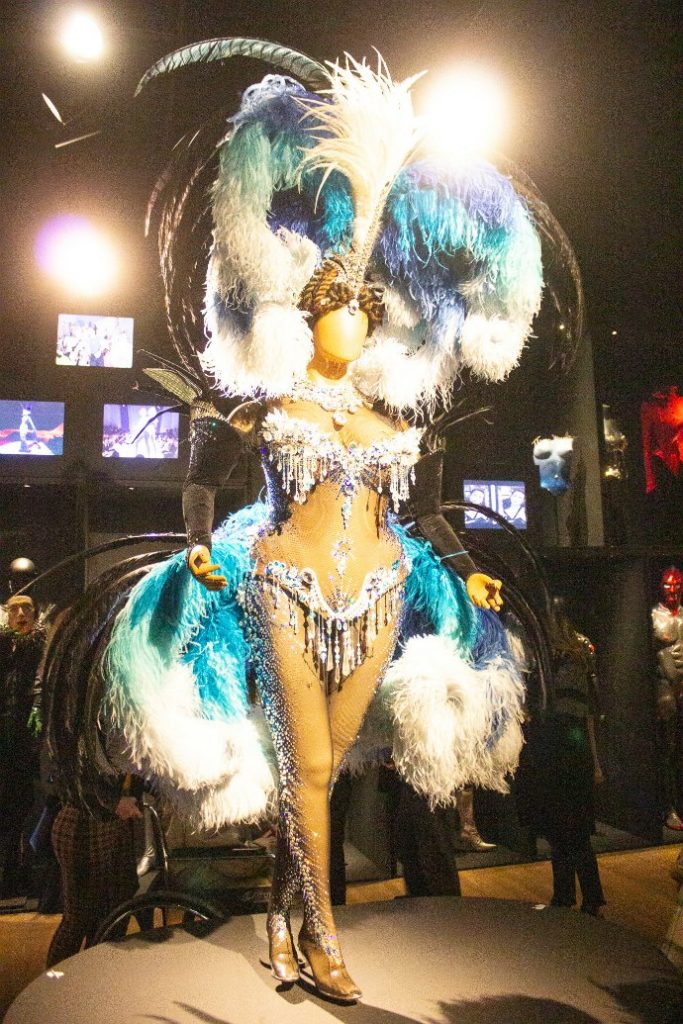 He's also created the costumes for Beyonce's tours and videos.
Mugler made the iconic 1990s pop video Too Funky for George Michael, featuring a cast of supermodels in Mugler's creations, many of which are featured in this exhibition.
Mugler invented the broad-shouldered look for the working woman in the 1980s (I remember that period of fashion well, where I'd wear shoulder pads over my shoulder pads each day). And a series of achromatic outfits show off this period of his designs.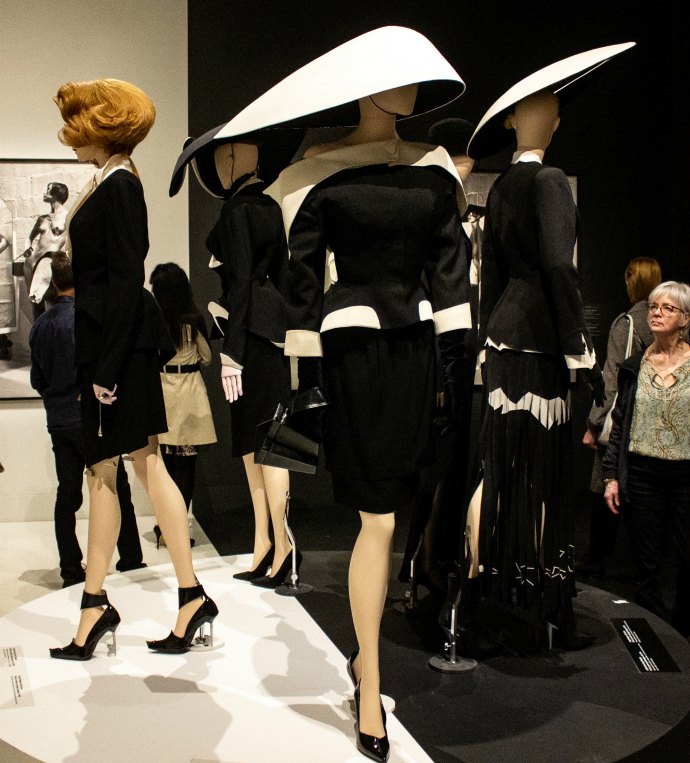 "When I started with haute couture in 1992, it was different in that every piece was a story," said Mugler, who highlighted the humour in his work.
"My sense of humour isn't always perceived. People could not always understand it. They didn't get it. But art really is something alive," he added as he pointed to his head — home to what Mugler jokingly called "my magical box."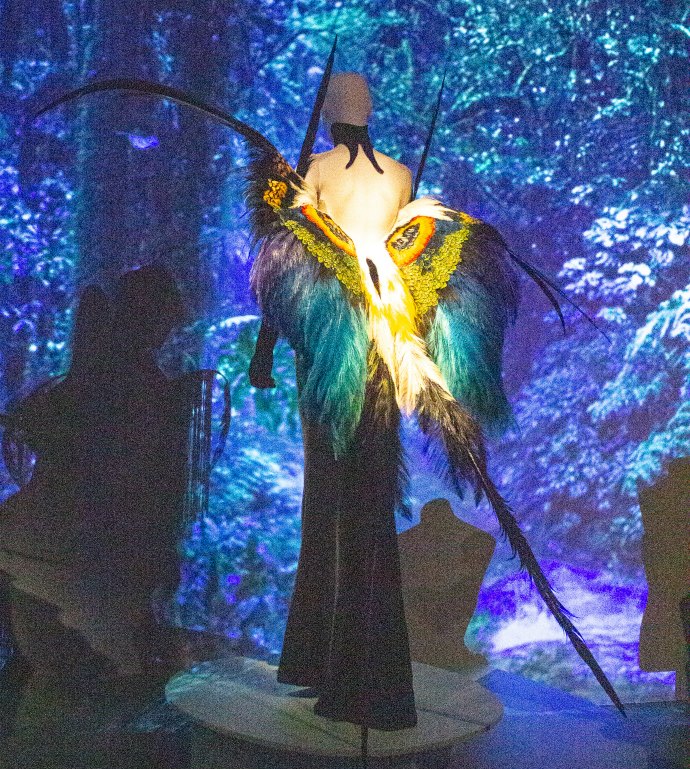 "Mugler always looks forward," said Loriot.
"He constantly reinvented himself. He never created fashion just for the money. If people can take just one thing away from this exhibition, I hope it will be this one core belief the drove Mugler from the start: Be yourself and never look back."