When considering all the style rules (guidelines) some can get bogged down in the detail, trying to get every single thing perfect in every outfit. Sure this is admirable but is it really necessary? Is there such a thing as the perfect outfit?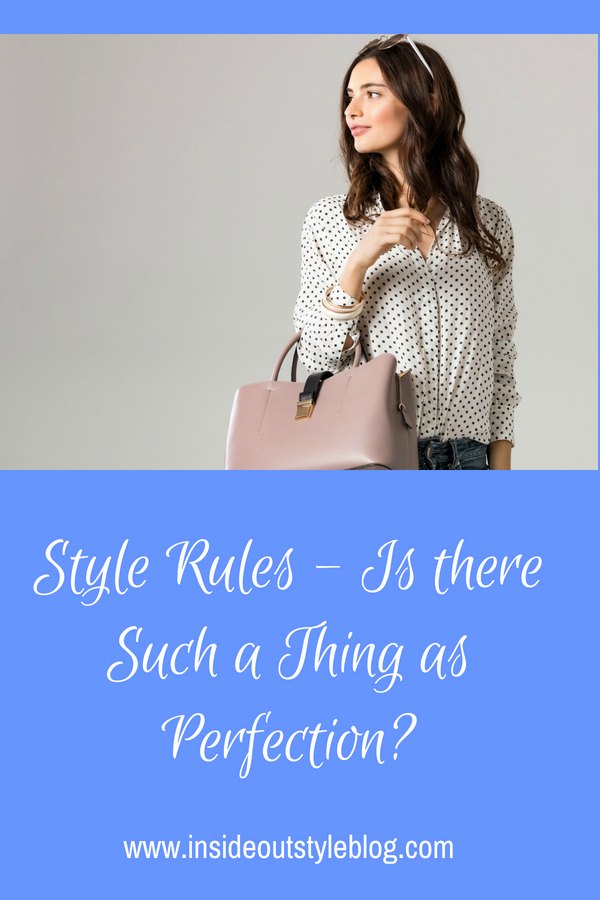 When is good enough, good enough?
In this podcast episode with Jill Chivers of Shop Your Wardrobe and 16 Style Types, we discuss how many of the style rules should you be across? Do you believe that unless you know and follow every single style rule that applies to you, do you think you're failing and letting yourself down and are not presenting your most stylish self? That the absence of perfection or following a specific style rule is a sign of failure?
Learning your style rules is empowering, but then it's important to move through the rules and find yourself, your unique style essence.
Following rules too closely can make style less fun and create more boring outfits. You can't be inspired when you're stuck in the rules.
When you follow the rules too closely, you may not feel like yourself in your clothing. And when you don't feel like the best version of you, we can see that (it truly does change your body language).
This is why expressing your personality through your outfits is the key to presenting your most stylish self – and the reason why we've developed 16 Style Types – a new look into the psychology of style based on psychological type – find out more about that here and how you can access your Style Type Report.
There is nopoint in aiming for perfection.
Perfection doesn't exist. In fact, I believe that to be human, is to be imperfect.
It's about feeling that "this is me" and a brilliant version of "me".
Take the rules that work with your personality and throw out the ones that just don't matter so much.
Pick the 3-5 rules that really matter for you. This is much easier than struggling to work with 20+ rules and getting stuck in the minutia of them.
What are the things that really matter for your style?
For Jill – her 3-5 guidelines include:
Wearing a pattern or print in every outfit (and for her it's an animal print)
High colour contrast – adding colour into every outfit to really feel vibrant
Accessories – not finished without adding accessories (normally 2-5 accessories for each outfit)
Jill sees these style rules as handrails (not handcuffs) that support her style decisions each day. Each of her rules is in harmony with a physical aspect or takes into account her unique personality.
Notice that Jill's style rules didn't include her body shape. Yet so many women think that if they just know their body shape then they'll become stylish. And sure, knowing your shape helps you choose more flattering clothing, but it's not the complete picture.
Try Out The Rules
It's worth trying out all the rules and then making a decision about which ones really matter for you. I've got thousands of blog posts here on the blog to help you discover what works (start here if you're not sure where is the right place).
Knowing your rules is empowering – as when you know the rules you can make conscious decisions about what really suits you both physically and also personality wise. Knowing your style rules gives you the power to shop more wisely, an ability to analyse clothing more quickly so that you can make much better choices (rather than flailing around in the dark just trying different things or purchasing and to put together outfits that are more pleasing.
But rules don't take into account personality.
For me, my rules include: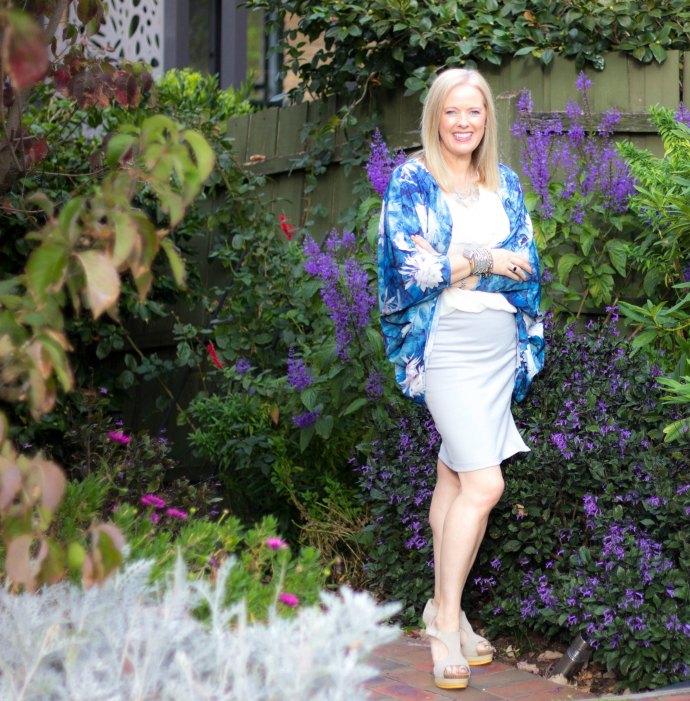 Including something with sheen or shine that then harmonises with my rather shiny skin.
Flattering my non-existent waist (or just not drawing attention to it)
Wearing the colours that flatter me (the ones in my palette) as I know that when I wear colours that harmonise with my colouring I look healthier, alive, more vibrant and well, just "right". My colours make me feel good!
Finding Your 3-5 Style Rules
1. Learn the rules – if you want to know your rules (and also more about your personality style) for body shape, face shape, your ideal colours and so much more – this is all part of my 7 Steps to Style program
2. Have a play – start experimenting with different shapes, styles, accessories, patterns, prints, scale, proportions and details. Learn what you enjoy and what you don't (and if you're not sure how to do this – why not do my Evolve Your Style program which is all about learning your likes and dislikes and nailing down more elements of your personality style.
3. Apply Your Rules – Apply the rules that you consider really matter to you – the ones that help you feel as great as you can in your clothes each day.
4. Be Imperfect and Love it – Allow yourself to be a beautifully imperfect human! You are wonderful, just the way you are!
Tell us – what are your 3-5 style rules? We'd love to know!
More Tips on Style Rules and Guidelines