Got some events or weddings coming up and you don't want to spend a fortune on outfits? Why not think about wearing one base outfit and then changing up elements of the outfit to dress it up or down, depending on the style and formality of the event you're attending.
What You Need to Wear One Dress to Five Weddings
Choose a dress that is fairly simple and something that's a trans-seasonal fabric. This way you can wear it all year round. Think short sleeve or sleeveless so you can add a jacket or cardigan if you need warmth, but it's also appropriate for warm weather events.
Also consider something in a less obvious colour (so bright red, orange or canary yellow may not be your best options). Here I've chosen a Victoria Beckham dress – a touch expensive but use it as an idea of what you're after (based on your body shape and preferences too).
Then it's time to choose what you wear with the dress to alter its level of refinement and it's "theme".
Formal Wedding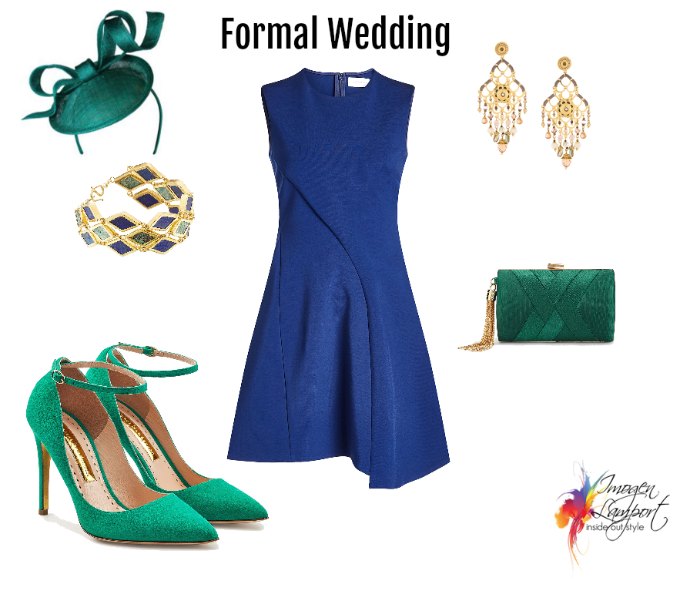 Here a fascinator or hat is appropriate as are other accessories that have more sparkle and refinement. You may want to add a wrap if the weather is cooler.
Smart Trans-Seasonal Wedding
It's not an overly formal event, but you still want to look appropriate. And the weather – it may be a day that is warmer or cooler, so having a layer you can put on or take off is important.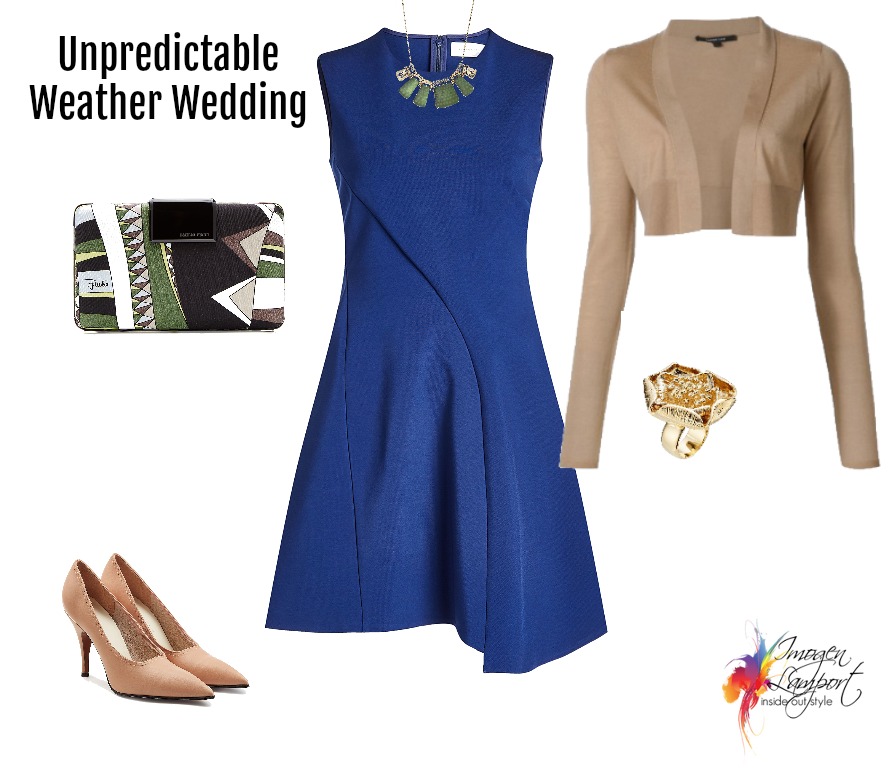 A hat or fascinator isn't necessary when the event is less formal. But if the weather is unpredictable I'd recommend that you find a lovely shrug or bolero that you can pop over your dress and think about wearing closed-toe shoes so that if you need to add hosiery if the weather is cooler it's an easy thing to do. Some accessories with personality will finish off your outfit.
Spring Garden Wedding
Let's take that wedding outdoors into the garden where you'll be standing on grass and the weather may be a little unpredictable.
Why not take the garden theme of the wedding and add some floral elements to your outfit – a floral jacket, a pretty embellished clutch and don't forget your sunglasses to keep the sun out of your eyes if it's shining brightly!
If you're going to be on grass, then a stacked heel is a much better option so you don't spend your day with your heels sinking into the soil.
Beach Wedding
Heading down into the sand for a casual beach wedding?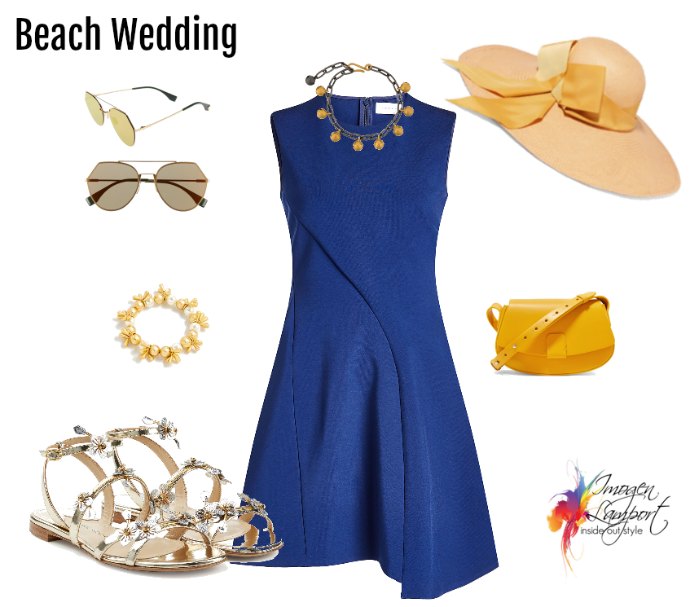 Sand and heels are not a good mix, so swap out those heels for some embellished flat strappy sandals that are easy to walk in and say "beach" not "ballroom".
Your accessories should be less formal for a beach wedding, a floppy sun hat, some sunglasses and an accent accessory in summery colours.
Winter Wedding
The weather is cold and you need some layers.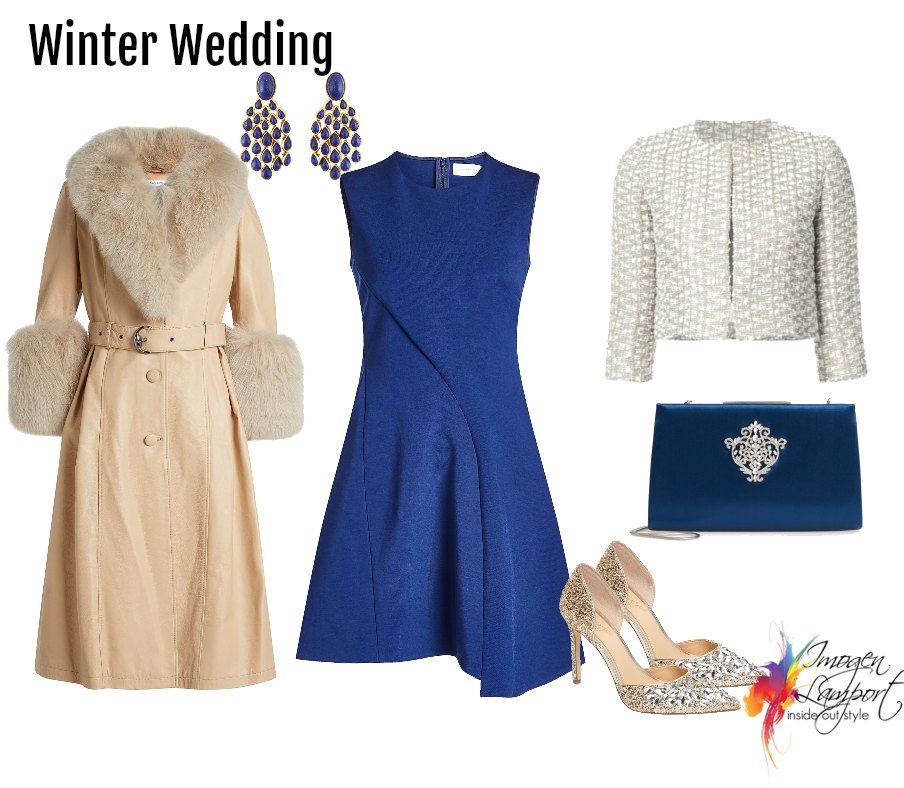 A cropped jacket works well over dresses and think about the coat you may wear over the top if you have to be outside for any period of time (even travel to and from the wedding).
You're likely to want to wear some hosiery so a closed-toe shoe is the way to go.