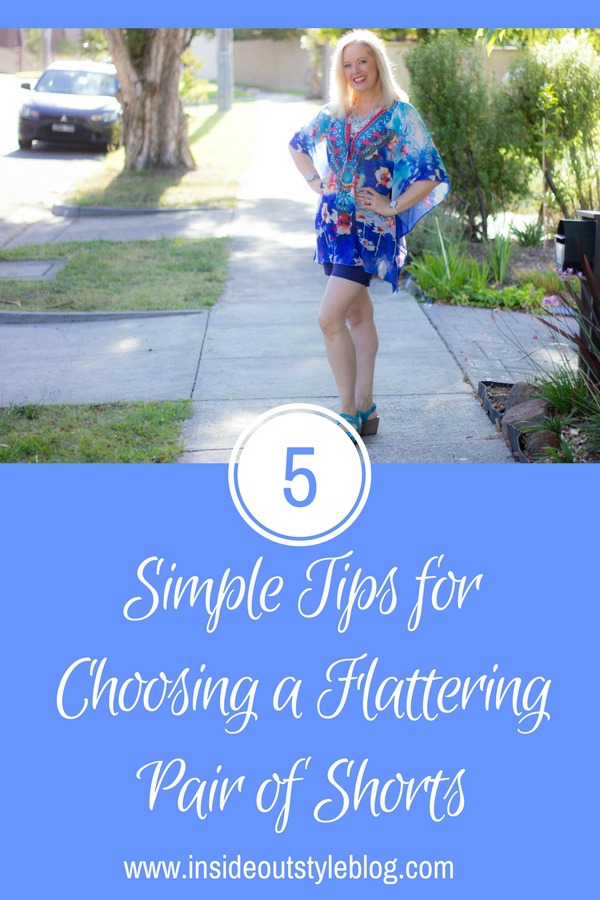 How long are your shorts?
How long or short should your shorts be? This is a question I'm frequently asked so I thought I should post an answer!
Shorts are one of those clothing garments that are often rather tricky for many women past the age of 40 to wear. We may not be particularly keen on showing off a lot of leg, yet the most flattering style for many may be a shorter short.
Choosing a flattering short is more related to body proportions than shape. It comes down to the length of your legs.
5 Simple Tips for Choosing a Flattering Pair of Shorts
1. Keep the leg opening narrow – the wider the short leg opening, the wider you look (horizontal line rule), so keeping your short leg opening narrower creates a sleeker profile.
2. The longer your legs the longer the short – Bermuda and City Short styles suit longer legs and shorter bodies.
3. The shorter your legs, the shorter the short – Mid-thigh and shorter shorts suit shorter legs and longer bodies.
4. If you're not sure, go with a mid-thigh length with a narrow leg opening and a mid-rise.
5. End shorts on a narrower point of your thigh – legs go in and out – ending hems (horizontal lines) on narrower points is always more flattering.
Pretty simple really!
Use your body shape guide to find a flattering waistband shape (paperbag waists, only for I shapes and the very long torsoed woman), the fit around the hips and thighs should be like any other trouser. Got a long rise? Then look for a higher rise rather than low rise short.
The truth is, if you have fuller thighs naturally, shorts will never be as flattering a garment as a skirt is, as they are wider rather than longer and the most flattering garments are generally longer than they are wide.
More Short Tips Here