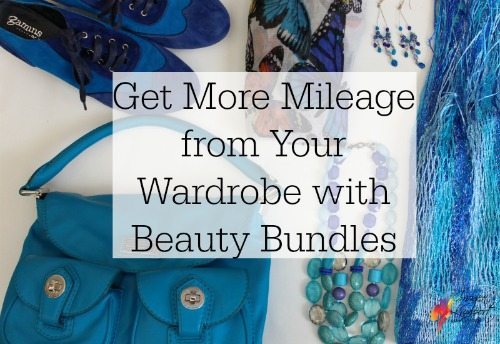 The amazing and lovely Brenda Kinsel wrote in her book Brenda Kinsel's Fashion Makeover: 30 Days to Diva Style!

all about the value of the "beauty bundle" as she calls it. These are bundles of accessories that are in a similar colour that can be worn together to make a neutral outfit more exciting, or even providing some colour contrast with the coloured garments in your wardrobe. Provide the hero elements or just the icing on your sartorial cake. I was reminded of the concept recently when Ruth Essex shared her beauty bundles in her Stylish Thoughts post.
Now I have naturally been doing this without much thought for years as I collect accessories I can wear together in different combinations in my favourite colours (my signature colours) so I want to share with you the process and some things to think about when creating your own beauty bundles.
The first one I'm sharing is one of my blue bundles – it's more daytime focussed, not too much bling.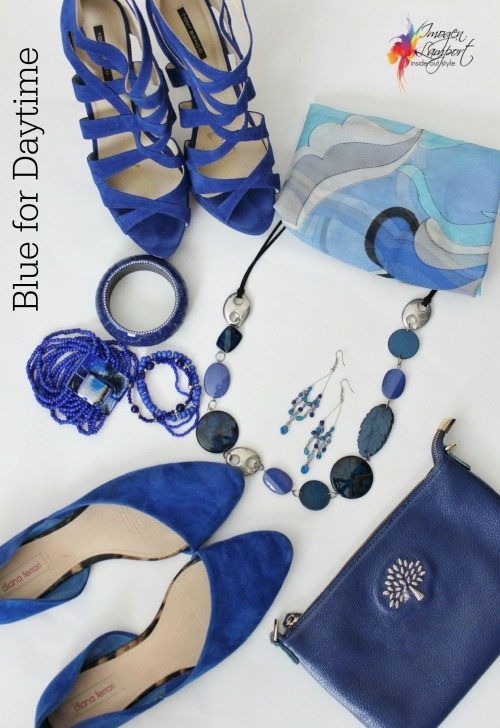 Now here is a slightly dressier bundle with more bling that I may wear in the day, but otherwise can wear at nightime or for dressier occasions.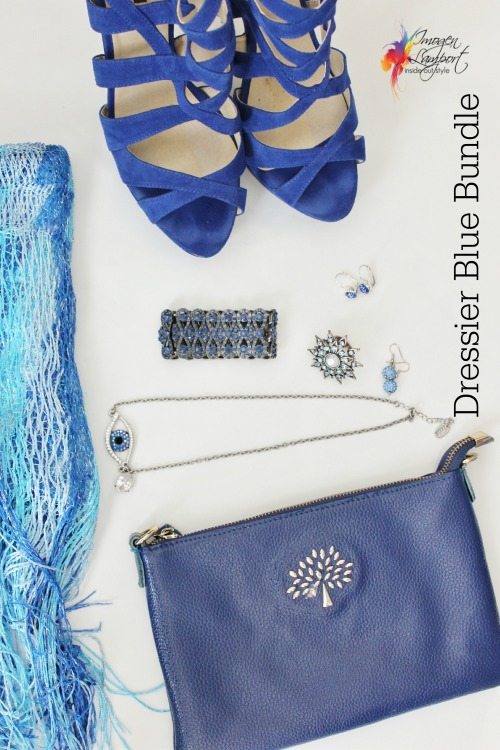 You will notice that I have scarves, a range of jewellery, bags and shoes in each bundle. I can't and wouldn't wear everything at the same time.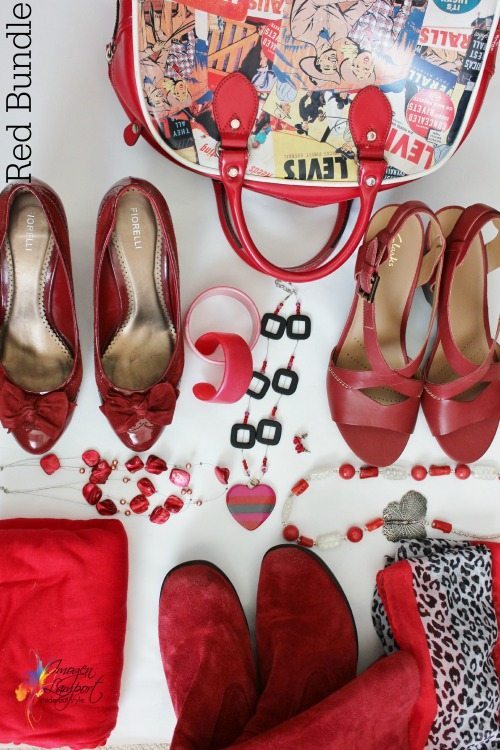 But I need my accessories to work year round. So I will look for pieces to add to each colour grouping so I have options for winter and summer too.
You will notice that pink heart necklace that features above in my red bundle, also features in my pink bundle below as it contains both pink and red.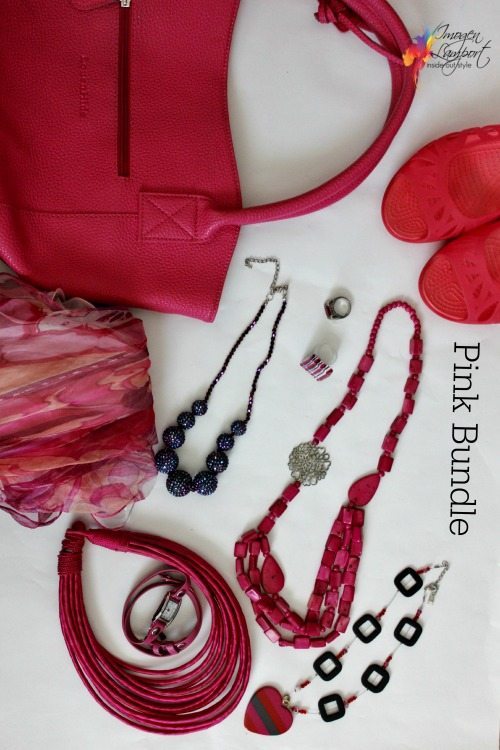 When a piece has a couple of colours it can be worn with more items in your wardrobe. This is why I also include what I call a multicoloured bundle.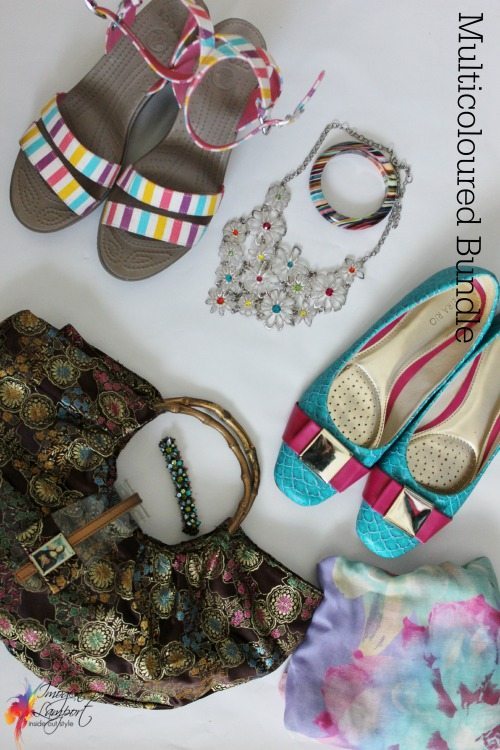 You will notice the same or similar colours repeated in these accessories. I may not wear them all together all the time, but I could happily combine the necklace with the shoes, or the shoes and handbag, the scarf and shoes with the bag depending on my requirements. It just gives me more options to play with and these colours tie back with the garments in my wardrobe.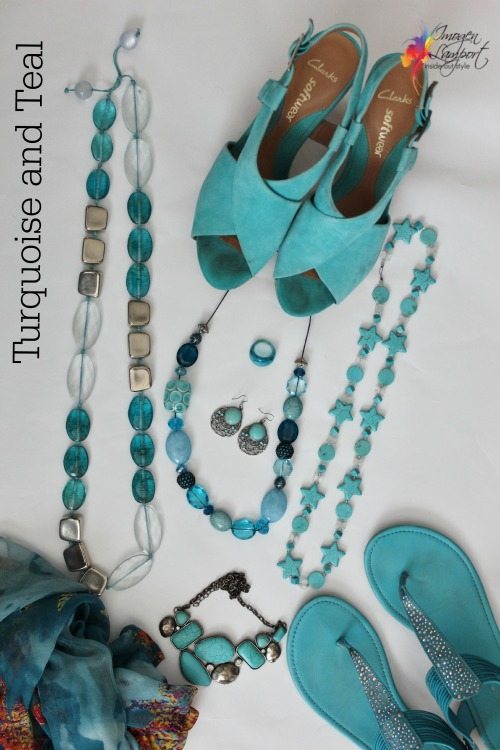 I find that turquoise and teal are two colours that go with so many other colours, so I have quite a collection that can be worn in many ways and that can be mixed with many other colours, from blue to red, pink to purple, this bundle really gets a lot of use!