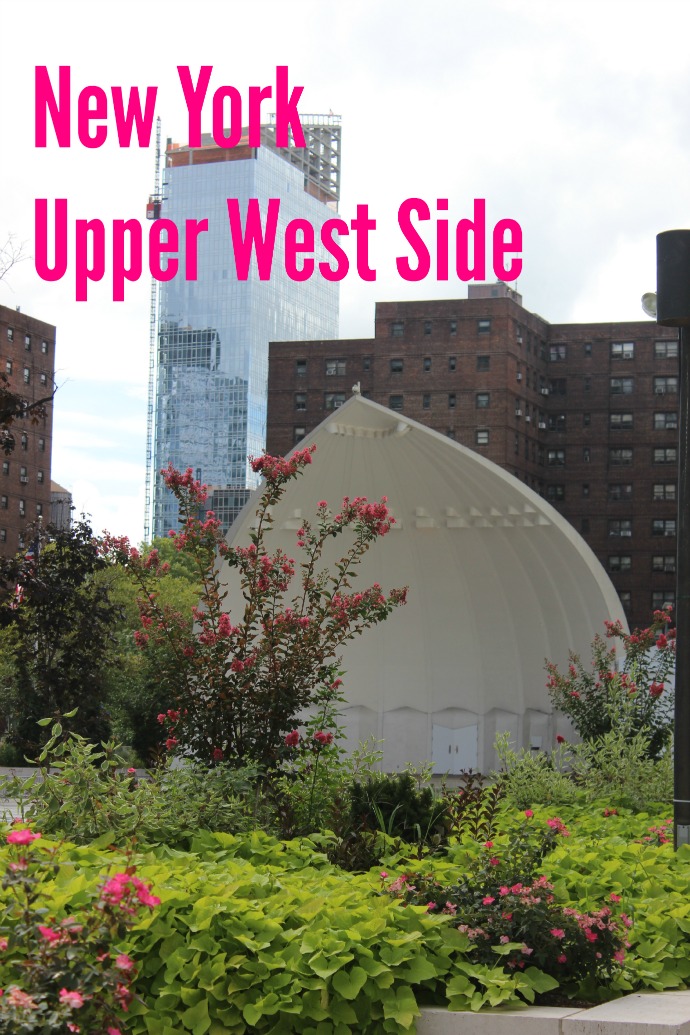 When I was in New York in August we stayed on the Upper West Side – 77th St and I have to say it was a great location. It's quiet and quaint with lots of gothic architecture, and there are heaps of places to eat and you are close to Central Park and also the Hudson River. We booked our accommodation through Air BnB which I've used a number of times now and found to be a great way of finding affordable accommodation.
Lincoln Center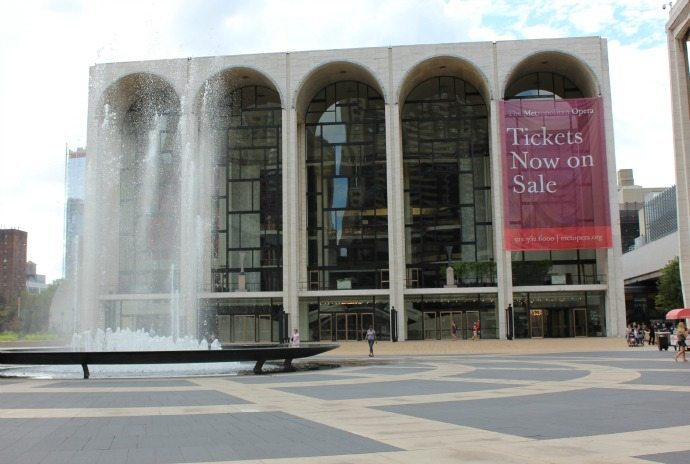 Take the train to 66th and Broadway and you are right there. There are multiple theatres here (you can go on tours of the theatres or catch shows). The Lincoln Centre is home to the New York City Ballet company, the Metropolitan Opera plus more.
Go on the website to see what offerings are on when you are there that are free in the outdoor performance space.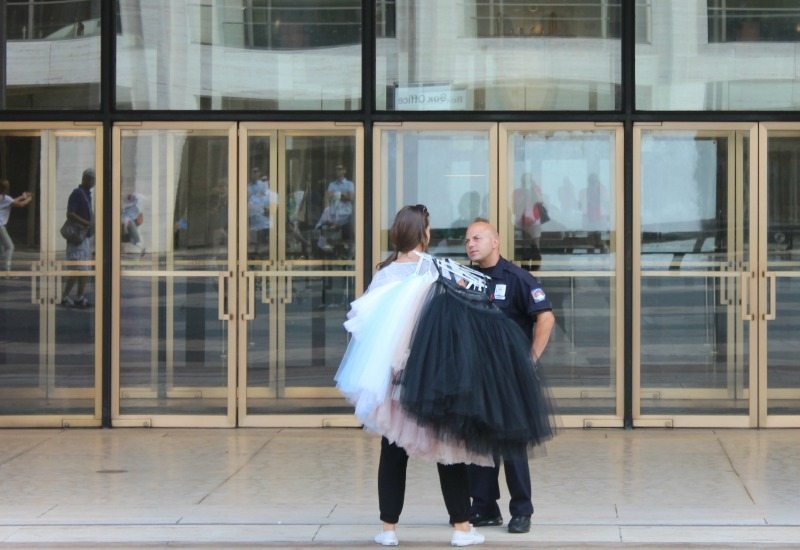 Wander the streets and enjoy the much more relaxed feel of a more genteel and leafy neighbourhood.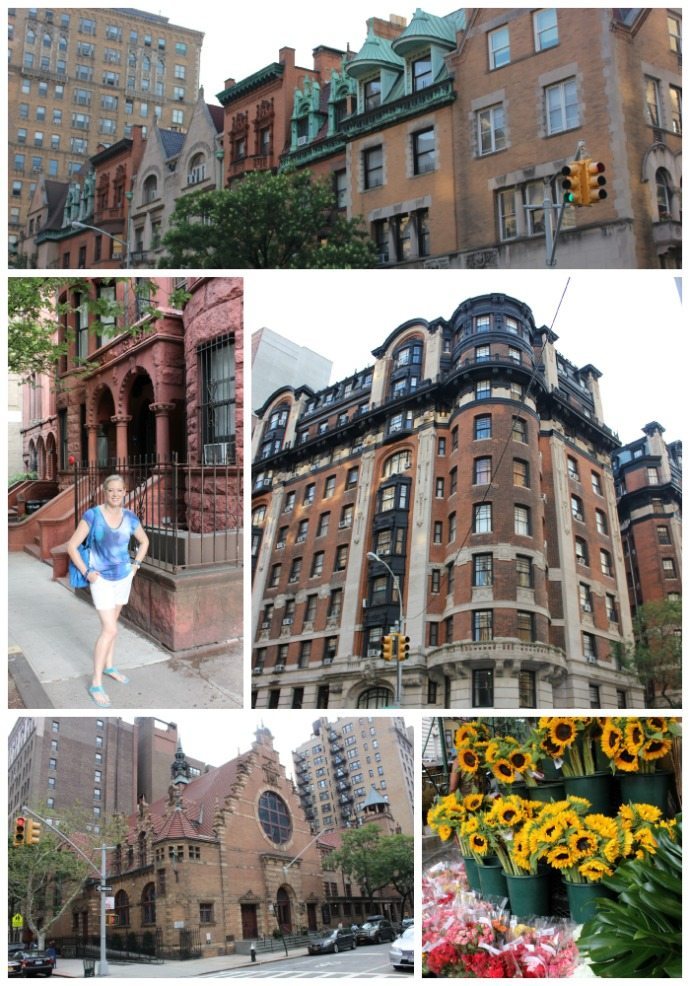 What to Eat
We had a New York style pizza at T&R Pizza on Amsterdam and 79th, it's what is locally described as a "hole in the wall pizza joint" that has 2 tables, but is really more of a takeaway place. Certainly not glamorous but the pizza is good. You can order by the enormous slice, or whole pizzas in various sizes. Honestly the Mini pizza is enough for 2 adults.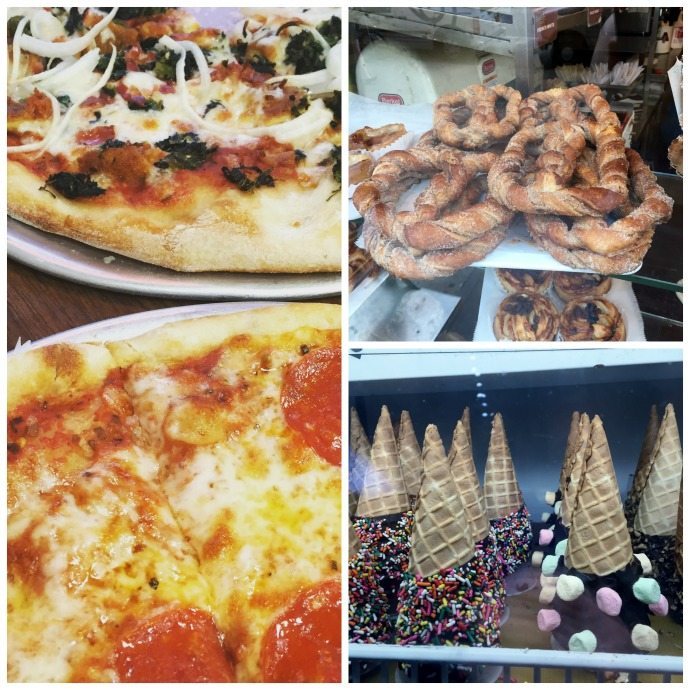 Boat Basin Café and Bar
This local hideaway (and it's hidden by a bunch of roads, is on the edge of the Hudson river and the end of 79th street. It's an ideal place to watch the sun set over the river looking over to New Jersey. It's not on the tourist route so is frequented by local New Yorkers and is really buzzing, though you can enjoy a leisurly burger on the terrace next to the marina. The food isn't fancy but if you want an authentic American burger it's not a bad choice. The frozen margaritas are rather good too!
Zabars
There are many local delis in this area offering all sorts of gourmet delights. The most famous would be Zabars, which is located on Broadway at 80th.
The last time I was in New York (back in 1997) I was walking through Zabars, when I turned the corner just to see a man drop to his knee in front of his girlfriend who was at the Lox (Salmon) counter and propose to her. The whole store erupted in clapping and tears as she accepted his proposal, and he told us that this is where they had first met. Such a New York experience!
Natural History Museum
On the edge of Central Park West and 79th St you can discover the delights in the Natural History Museum.
Getting Around
The red lines – 1, 2 and 3 all pass through the Upper West Side though 2 and 3 are express trains with more infrequent stops.
New York Subway
I have to say that I became a little obsessed with the mosiac art in the subway stations, the pictures relate to the area of Manhattan.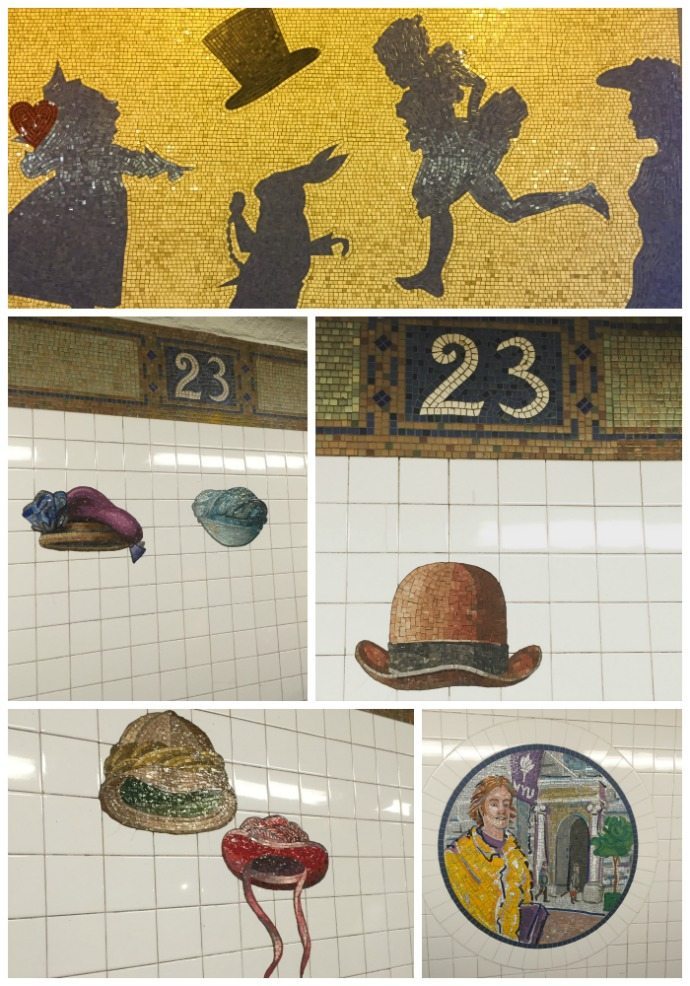 Plus I adored Life Underground by Tom Otterness in the subway stations and walkways
You can check out my other New York Travel Posts: