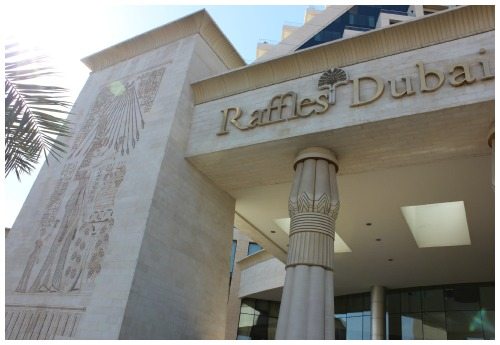 Cakes, chocolates, scones, jam and cream (that came in a tube). These are just some of the delights I consumed at our Fashion High Tea at the luxurious Egyptian themed Raffles Dubai hotel.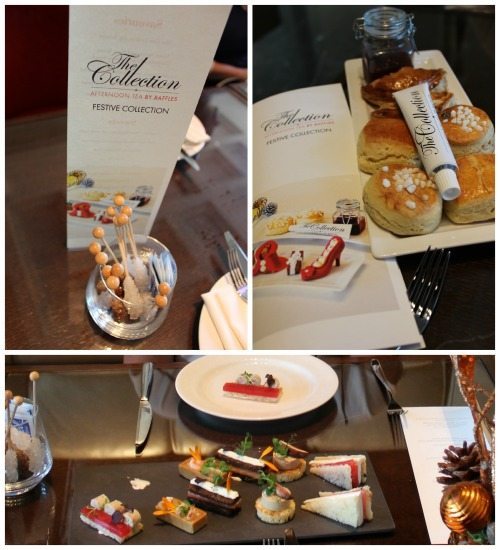 Why is it called a "Fashion High Tea"? Well, some of the delicacies resemble fashion items.
A red shoe made from chocolate was one of the highlights, and they even gave us an extra one to take home in a cute little box.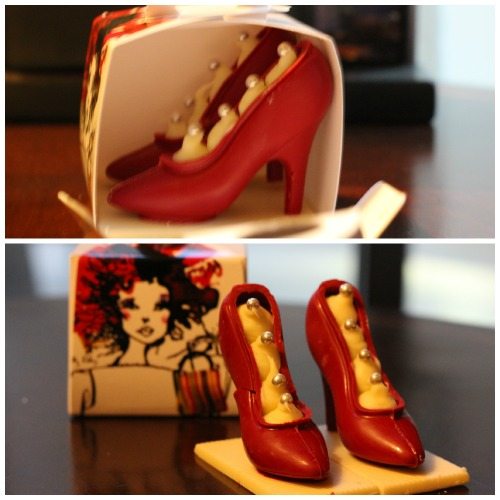 Because it was nearing Christmas, we had Santa and his sack, stacks of presents, snowflakes, gingerbread men and other assorted delights.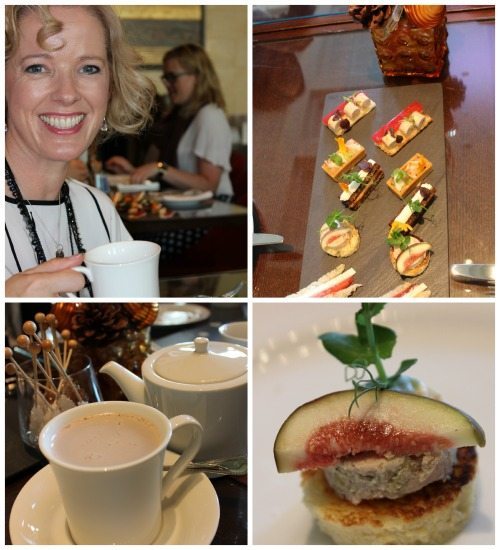 It was one of those experiences where nobody was allowed to touch or eat the food until many photos had been taken. Cameras and phones at the table where completely acceptable on this occasion!
The savoury menu included:
• Foie Gras Torchon, Fig, Brioche
• Turkey, Apricot and Prune Terrine, Cranberry Jelly on Rosemary Bread
• Smoked Salmon, Lemon Cream, Pumpernickel
• Compressed Watermelon, Feta Olive Bread
• Lobster, Pear Ginger Chutney in Tartlet
• Turkey and Onion Puffs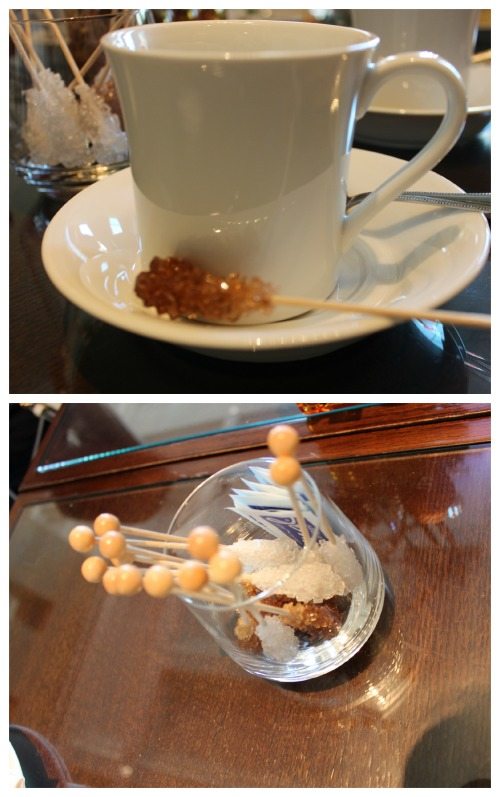 Even the sugar for your tea wasn't in lumps, it was a sugar crystal swizzle stick! If you want to know how to make them, you can learn to do it over on Learning4Kids as Janice shows you how and I'm planning on doing it with my kids in the school holidays!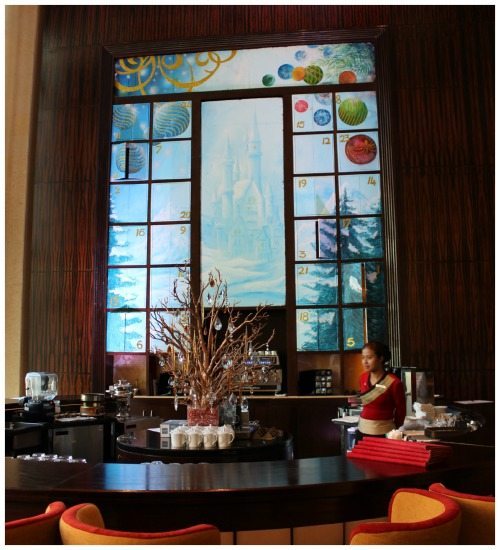 Every morsel was both delicious and beautiful. And the environment of Raffles was gorgeous. They currently have for Christmas the largest advent calendar (in the world I believe) which is opened daily at 4.30pm and all present having high tea receive a small gift.
There was so much food we couldn't eat it all (and I hadn't even had lunch the day we went to the High Tea). As a non-tea drinker (and I don't drink coffee either, not because I'm 'good' but because it doesn't agree with me) I had a yummy hot chocolate to enjoy with my afternoon tea.
Definitely an afternoon to remember and one to enjoy when you go to Dubai!