Would you please consider doing a posts to help with the selection of earrings? I'd like to see information on how to select the best sizes and shapes for my face and hairstyle, as well as what style earrings look good with different outfits; i.e. casual, dressy, sporty. Any other dos and don'ts would be appreciated as well.
When choosing earrings you will want to consider
Your personality
Your face shape
Your hairstyle
Your style
Earring Selection Tips
Longer hair needs a larger earring for them to be noticed if it's worn down
Long hair tied up can wear either smaller or larger earrings
Shorter hair means you can wear either longer or shorter earrings.
Larger facial features need bigger earrings
Smaller faces and facial features are best with smaller earrings
Short necks need earrings that don't dangle past the bottom of the jaw
Long necks can wear shoulder dusters
Wear glasses all the time? You may want to wear slightly smaller earrings if you have a smaller face or features so you don't look overly cluttered around your face.
Think about balancing your face shape with your earrings
Longer face, wider earrings.
Shorter face, longer more narrow earrings.
Examples of Earring Shapes for Different Face Shapes and Jaw Shapes
For Shorter faces shapes – such as round and square or pear shapes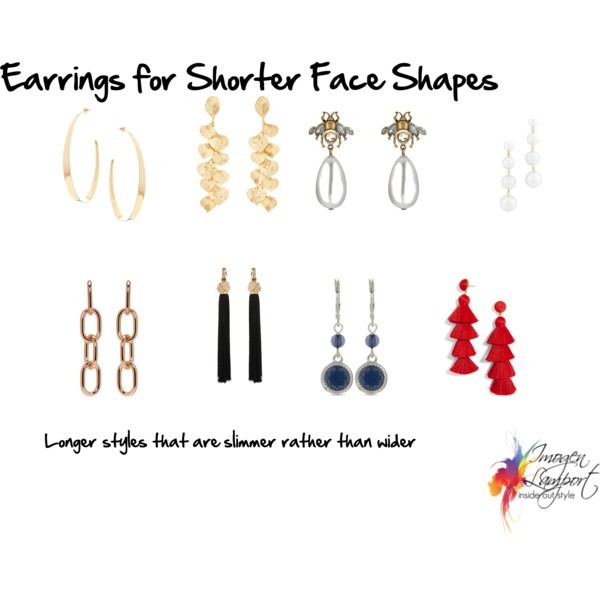 For longer narrower face shapes – such as oblong and rectangle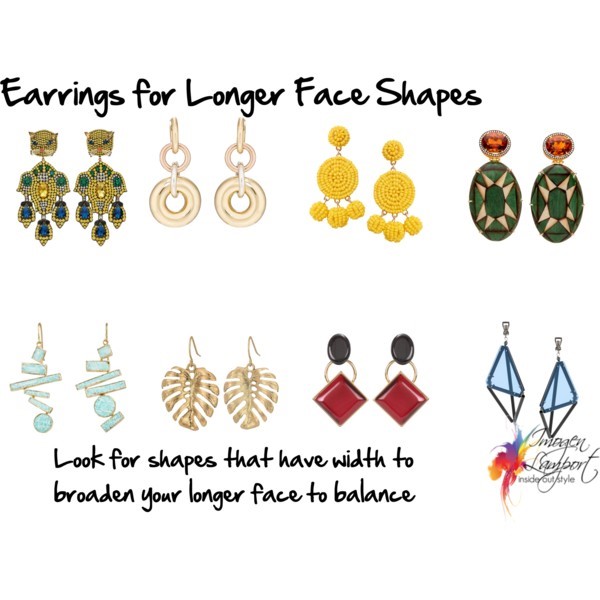 For a Pointed or Narrow Jaw – heart and diamond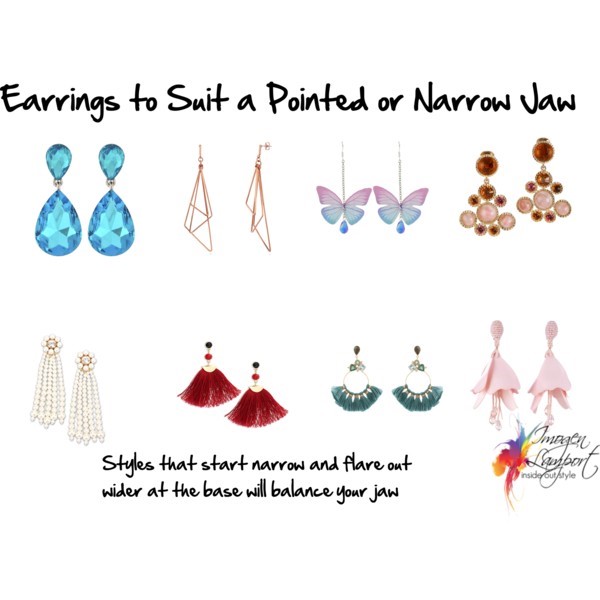 For a wide or square jaw – pear, triangle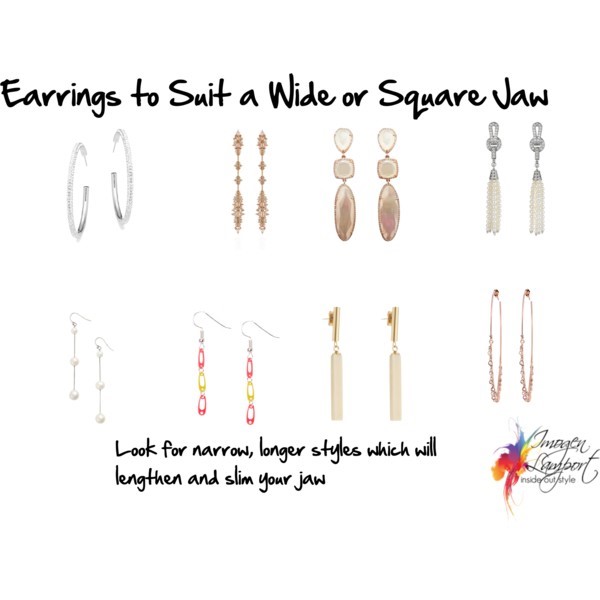 Examples of Earrings to Suit Different Personality Dressing Styles
For a more classic or delicate personality style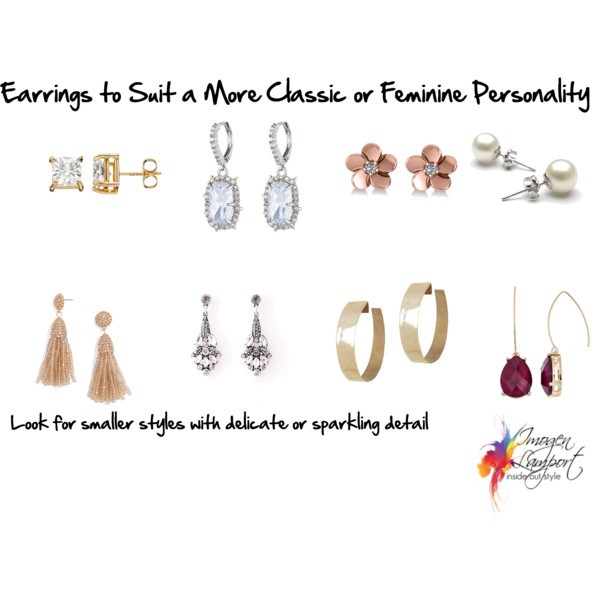 For a more edgy or creative personality style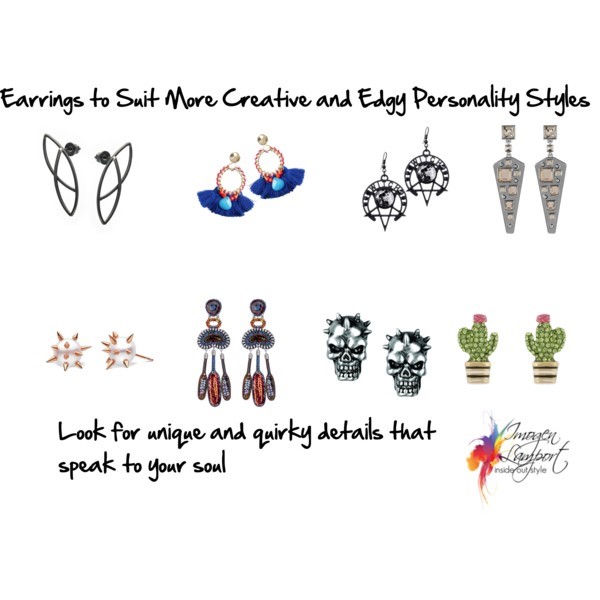 For a more dramatic or bold personality style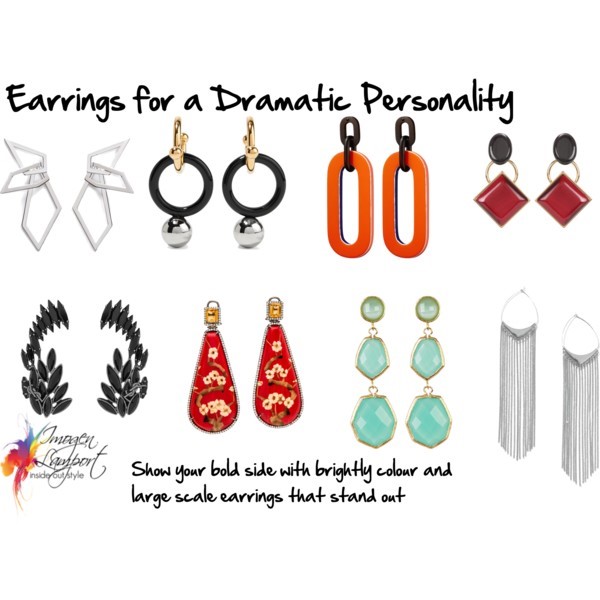 For a more relaxed and natural personality style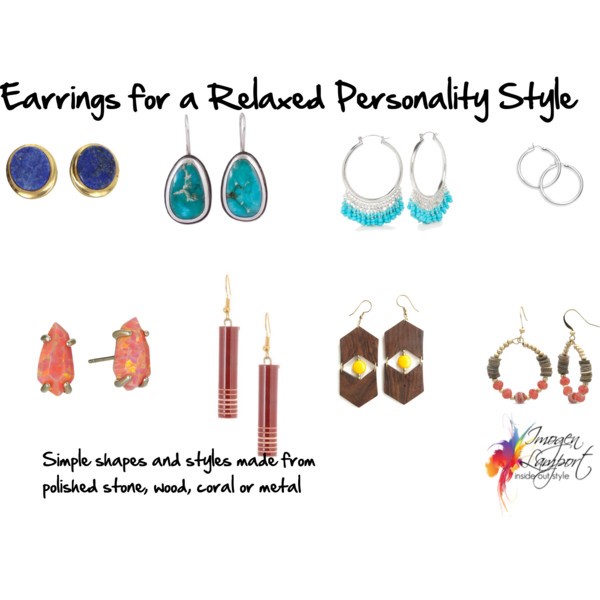 These are just a few styles to help you get a feel for trying different earring styles and shapes.
As ever, you need to take into consideration all the elements of you:
Face shape
Personality style preferences
Facial features
Hair style
When making your earring selection!
If you'd like my professional opinion on your face shape and features, body shape and colouring, this is all part of my 7 Steps to Style program – find out more about it here.
More Earring Selection Tips