Bras are a really important foundation garment as foundations can make or break how your outfit ends up looking.
Why a Well Fitting Bra Matters
Correctly fitting bras will:
Make your waist look smaller and longer
Give your breasts a better shape
Give your breasts support
Make your clothes look better
Not be painful – underwires that dig in, straps that fall off your shoulders, these things are indicators that the bra doesn't fit you correctly.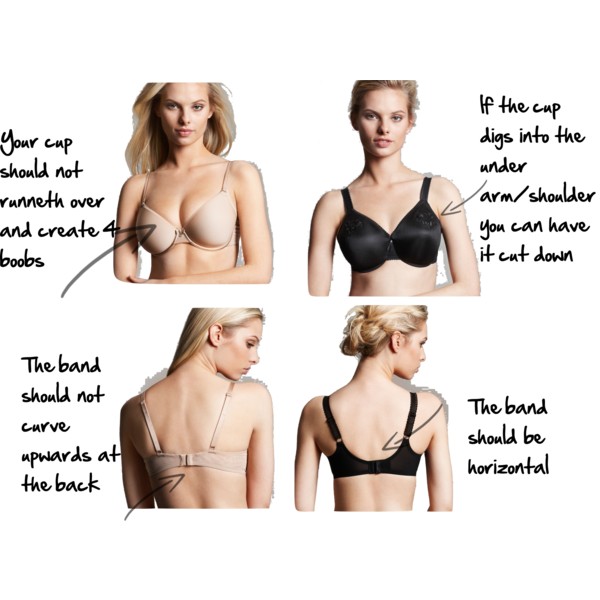 So what are you waiting for? Isn't it time you got correctly fitted? Be aware though – if a store doesn't have your ideal size (they may only have cups up to a certain size) they will try and sell you a larger back size and smaller cup size – just to make the sale! So if you have a large bust it's worth going to a specialist store that has a great variety of sizes to choose from to ensure you get the best fit.
Now, not only can you be fitted for a bra, but you can also get a bra altered if there are just a couple of issues.
Underwires can be shortened if they go up too high under your arm
Sides can be cut down so they don't cut into your armpit or shoulder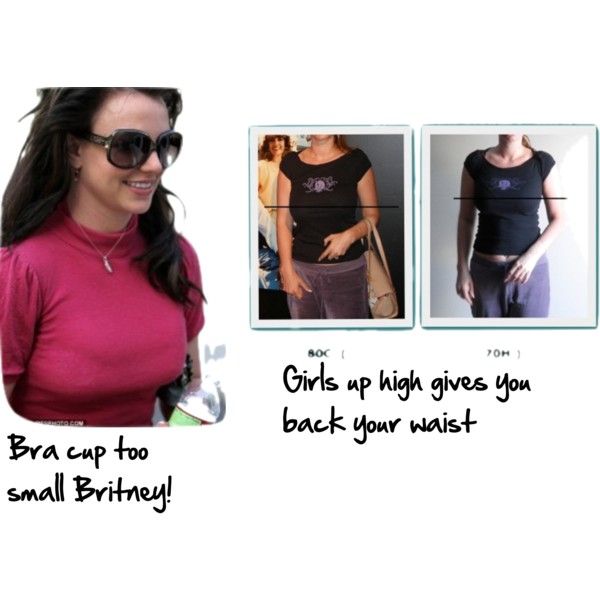 The band should sit horizontally around your body, if it rides up at the back, you need to go down a back size, up a cup size.
Your bust peak should sit halfway between shoulder and elbow
The centre of the bra (usually underwires) should sit flat against your chest wall (see image below – images on the left the bra does not sit on the chest wall, on the right the wires sit on the chest wall)
The breast should fit into the cup, neither spilling out any side nor should the cup be puckered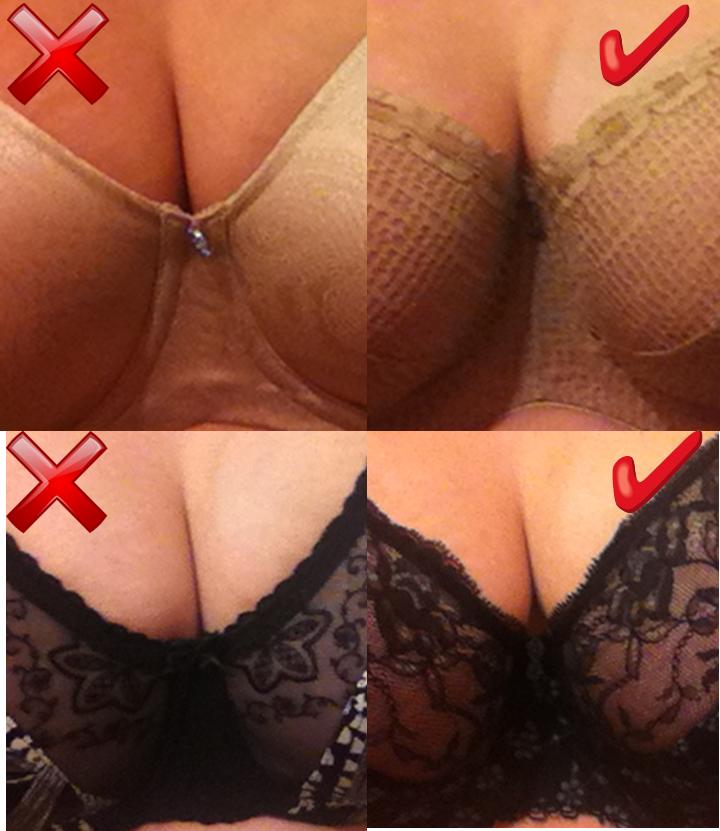 More Bra and Foundation Garment Tips
Silicone Adhesive bras – do they work?