I spent a morning with Jen of Alluring Lingerie who showed me her gorgeous range of bras. Even though I've been fitted for bras over the recent years, we decided to do another fitting – and guess what – my rib cage has shrunk! Having kids expanded it a bit, but since that's been a few years, it seems to have reduced in circumference.
Jen has a gorgeous range of bras, and I got to try a heap of them on, though I had her in stitches with one of them (my cup did runneth over) check out her website – she has lots of bras that go up to a G cup, plus the Erin Brokovich of bras that if you haven't got the cleavage you desire, will give it to you!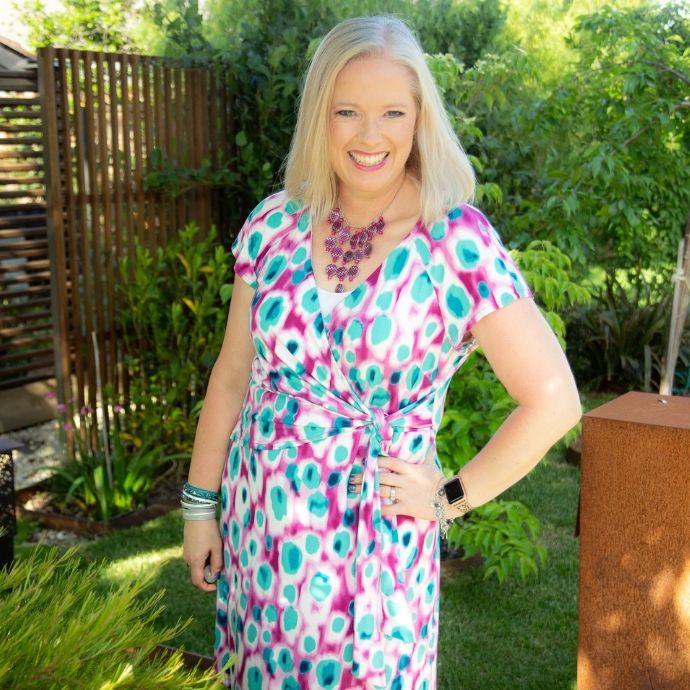 She provides an online shop, but also, if you're in the Melbourne region, she'll also do fittings with you – which is a fabulous service. If you'd like a review of some of the range Jen stocks – check out this post by
The Bra Queen
.
If you can't get to see her, this is a great
bra size calculator
– measurements are in inches, and then you can always order online. Like all clothes, sizing isn't completely standard across all styles and brands, though it probably is closer!
So how should a bra fit?
The band should be horizontal around your rib cage – if it rides up, go down a size (or two). It needs to be firm – most of the support of a bra comes from the band, not the straps.
The breasts should fill the cup but not spill over – if you get indentation in your breasts from the edge of the bra, try going up a cup size (or two).
The underwires should sit firmly on the chest, the whole way round, if they dig into your breast under your arm, the cup size may be too small, or it could be that this particular bra is not the right shape for your rib cage. If they don't sit firmly on your chest at the cleavage, you'll get a monoboob and not much in the way of separation. This is a real trial and error situation, brands differ and even within a brand some will fit better than others.
Further reading: