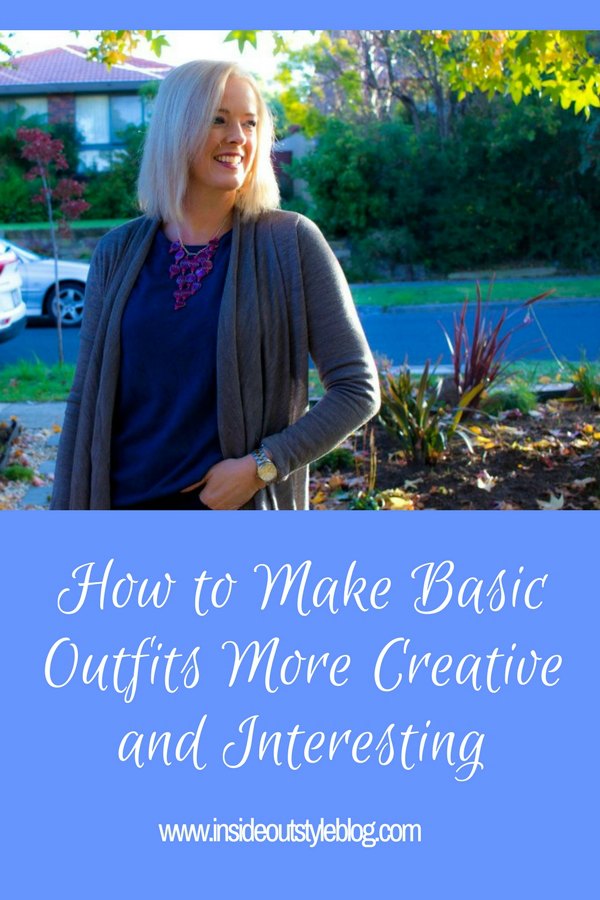 Most wardrobes are built around basics or what I call, supporting acts.
Basic outfits are the neutrals and solids with little built in detail (like denim jeans, black pants, plain tops and jackets) that are the glue as they go together with many things easily.
But, if you're not careful, a wardrobe of supporting acts can easily become dull and boring.
In this video, Jill Chivers of Shop Your Wardrobe and I discuss how to take that basic outfit and make it more interesting and creative.
We discuss how to use accessories such as:
necklaces
rings
bracelets
belts
shoes
handbags
scarves
We talk about how you can change the level of refinement by the accessories you choose.
And we cover ideas about
Texture
Pattern
Colour
Details
Multiples
Contrast
So tell us, how do you like to add interest to your otherwise plain outfits?

Back to Basics – The Top 6 Essential Supporting Acts for Your Wardrobe
The Five Question to Ask Yourself Before You Buy any More Clothes