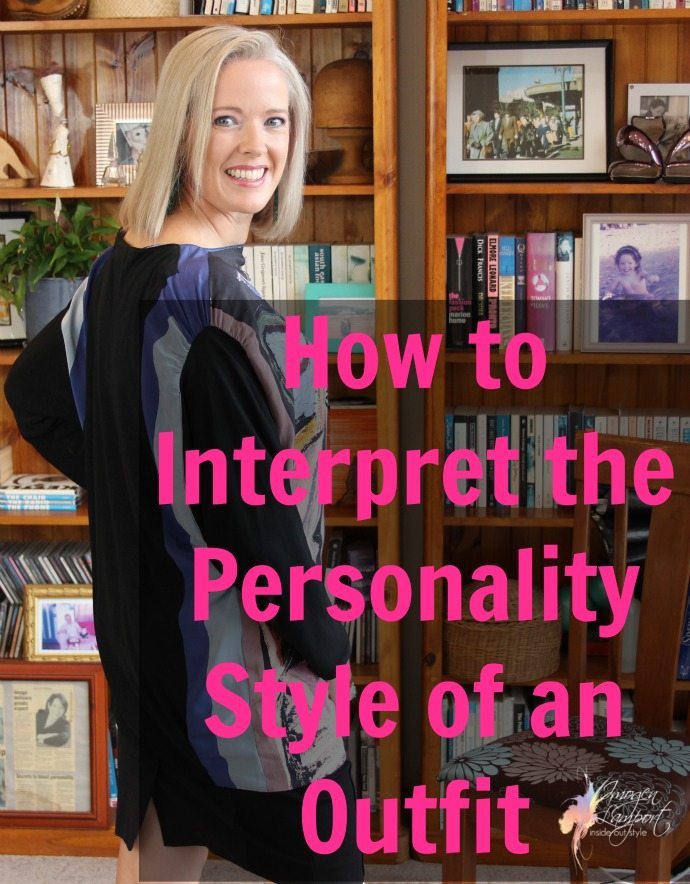 In my new series (upon request of my readers) on sharing how to interpret the personality style of an outfit and the elements within it, here I'm sharing my Picasso top inspired outfit.
Every garment you wear is likely to have more than one personality element to it. How you put an outfit together will change the way you interpret the personality style of the outfit as a whole.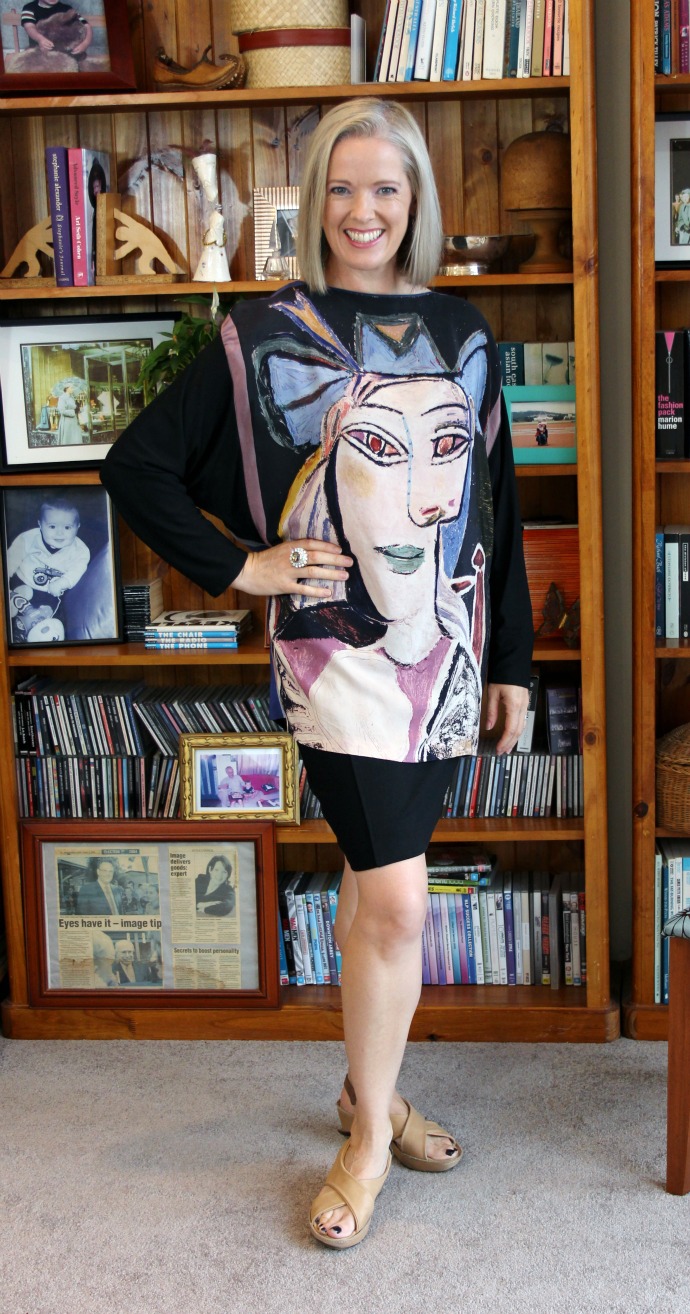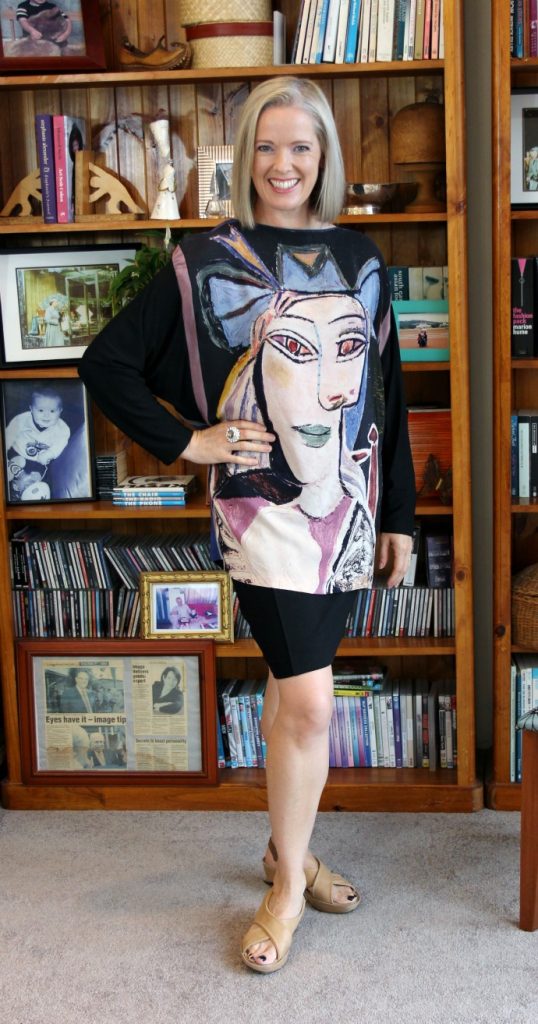 The top is a vintage silk (1980s minus the shoulder pads) batwing top with a Picasso painting printed onto it. Teamed with a black straight skirt to make it look more like a dress, and because this top really is a hero, it doesn't need anything else to fight for attention.
The top – the Picasso painting is wearable art(Creative)but it's a very large scale print (Dramatic). The shape is boxy and comfortable (Relaxed).
The skirt – straight shape in black (Classic), stretch knit (Relaxed) with panels in different fabrics (Creative).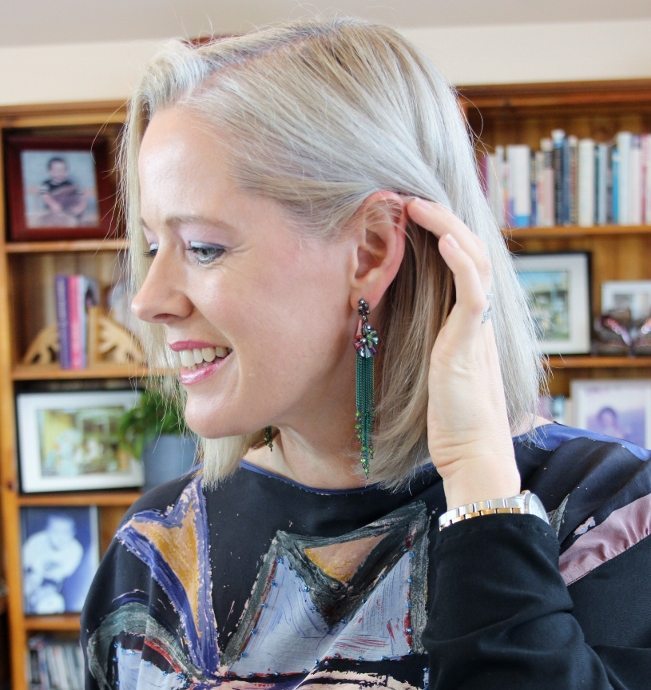 The earrings – dangly and sparkly (Feminine) but a little unusual in colour combination and design (Creative). Notice that the colours in the earrings are almost all contained within the Picasso print, plus the top has small beading detail on it which creates related shapes to the small bead detail on the earrings.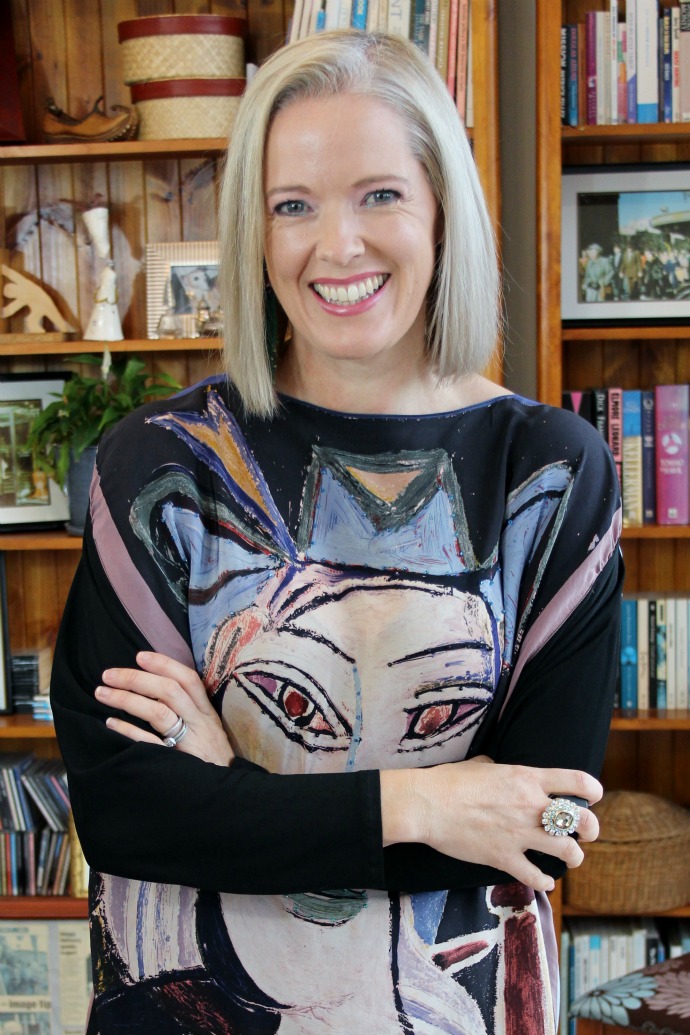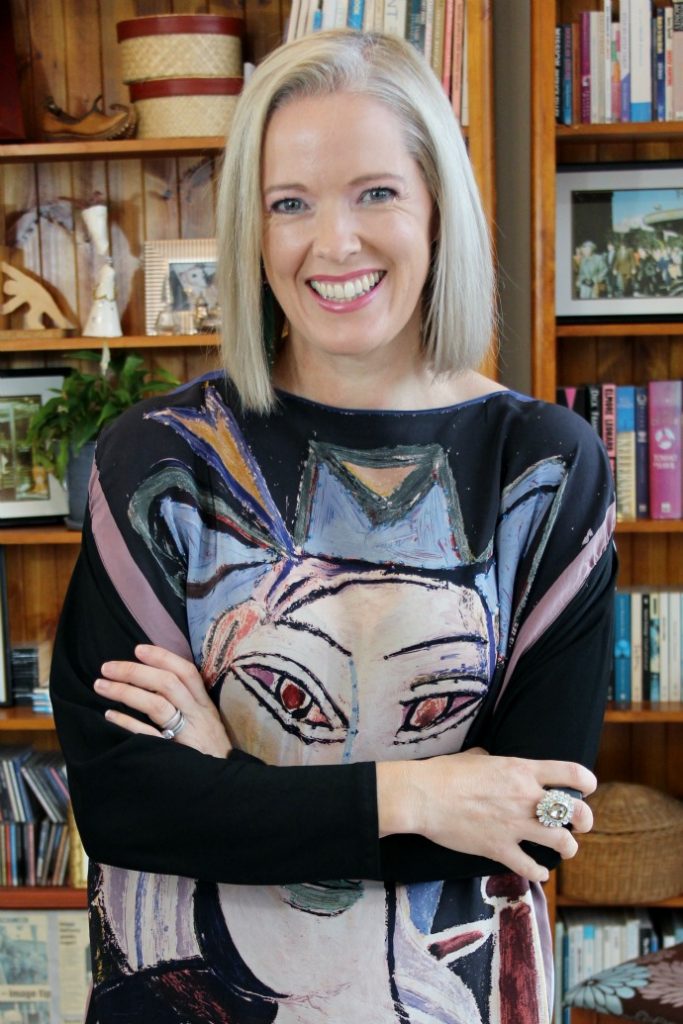 Cocktail Ring – worn during the day (Creative), large in scale (Dramatic), made from sparkly stones (Feminine).
Shoes – beige leather flatform wedge (Relaxed)
Hairstyle – Bob with no concave shape – smooth and straight (Classic)
Makeup – Noticeable but not heavy makeup, pink eyeshadow (Feminine)
Interestingly, my husband hates this top (I'd call it a man-repeller), but women love it. I think it's the large scale print and that it's boxy and doesn't work with the 'figure flattery' body shape rules (no I don't look slimmer in this top and it doesn't show off my female shape). It's interesting to me how often what women like and men like can be poles apart!