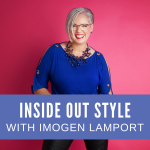 In this episode:
Alternatives to shorts in summer for an 8 shape (or H shape)?
How does a Spicy (warm, light and toasted) woman wear white tee or jeans?
What are the best blazer styles for busty gals?
Alternative to Shorts
6 Things to Look for When Choosing Dresses and Skirts for Relaxed and Casual Environments
Spicy Wear a White Shirt?
Best Blazers for Busty Girls
Subscribe to my Podcast
You can now get these videos as podcasts subscribe and never miss an episode