I was asked on Twitter (@ImogenLamport) the other day about wearing denim skirts to work and if they are appropriate.
The things to consider for your workplace are:
Are denim jeans acceptable in your workplace?
If the answer is no, then no to the denim skirt too. If yes denim jeans are fine in your workplace, then there is no reason why you can't wear a denim skirt to work. But there are still some things to consider.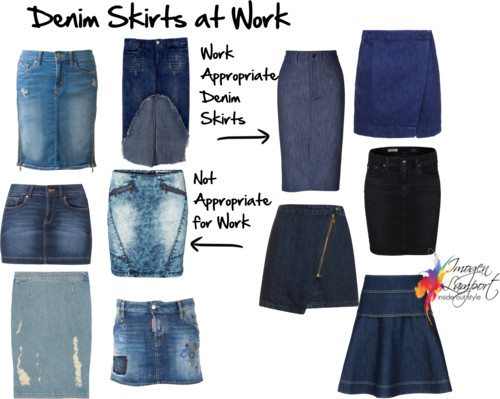 Like with denim jeans, I recommend in those casual dress workplaces where they are acceptable, that you still wear darker, distress free denim with finished seams to work (if your jeans look distressed and old, then we will think you are old and tired too). So a denim skirt also needs to be a darker denim, with little fading/distressing on it.
It needs to fit well and flatter your figure and the length needs to be work appropriate (no shorter than just above the top of your knee).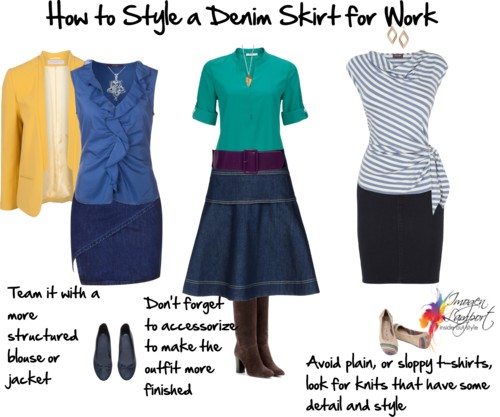 Because denim is a more casual and relaxed fabric, you want to be careful in the workplace about looking too casual and relaxed (reads sloppy). Ensure your tops are either more structured or slightly dressier to dress up the denim skirt.
Don't forget to accessorize. Adding a belt, some stylish shoes or boots, necklace, scarf and earrings will dress up your denim and make it work appropriate.