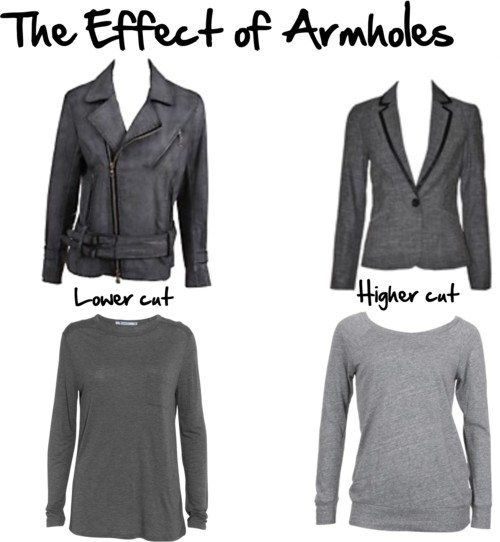 How the sleeve is cut and fits into a top or jacket can change the way a garment appears on your body. If you have a deeper, lower cut armhole, this will add some bulk to your chest region, so is great for women with narrower shoulders (A shapes) or smaller busts who would like their bust to appear larger, and also great for women with long torsos, as it visually shortens the body.
Alternatively, higher cut armholes visually lengthen the body, making it appear slimmer and the bust appear smaller, so if you have a short waist, broad shoulers (V shape) large bust, are petite, or fuller stomach, go for a higher cut armhole to create the illusion of a longer, leaner body.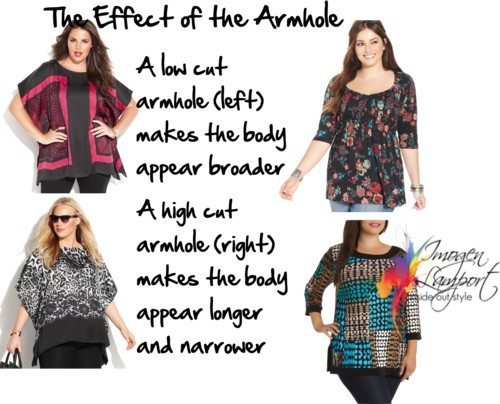 Here you can see on this old pattern on the left below that the lower cut armhole adds breadth and bulk to the upper body.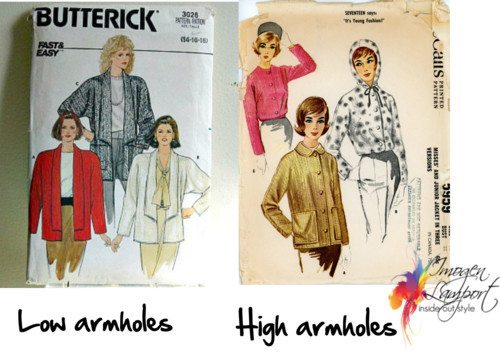 Here on this pattern the higher cut armhole creates a longer, leaner silhouette.
So depending on what effect you'd like to create, choose the armholes that are most flattering for your unique body.