My biggest problem is not being able to find the right clothes for me in the shops. I've spent hours online recently, trying to find some new knitwear and tops in particular. Finding knitwear for x-shapes to define the waist is very hard at the moment. To make the search more difficult, I prefer wearing natural breathable fabrics. Any tips on finding the right clothing and fabrics would be a great help…
There are lots of elements to this reader's question. For many of us, particular colours, silhouettes, and fabrics just strike a chord with you.
Current fashion trends
Fashion trends are there to inspire us. They inject a sense of newness and interest into our wardrobes and keep you looking fresh. But trends come and go, embrace the ones that work with your personal style, and dismiss the ones that don't. How do you figure out what is going to be a fashion fad vs a fashion trend? Check out this blog post.
The last few seasons we've seen a trend towards bigger boxier oversized sort of tops. These aren't ideal for those of us with a waisted shape – X-shape, A-shape and 8-shape. This makes it harder to find in stores, so it may be a case of waiting until the fashions change, fortunately there are still plenty of options as the waisted shapes find tucking a more body friendly option for many more voluminous blouses that are currently available.
Clothing for your Curvy Body Shape
The hourglass body shapes come in three forms. The X shape has hips and shoulders about the same width with a well-defined waist. The A shape has narrower shoulders than hips, but with a defined waist. And the 8 Shape is the high-hipped version of the hourglass. They all have lots of beautiful curvy lines and shapes that help them appear very feminine and delicate. The best outfits for the waisted body shapes are those that accentuate the waistline and balance the hips and shoulders.
For tops, ideal shapes include belted tops, wrap tops, and peplum shirts. The most flattering necklines are v-necks, scoop-necks, and sweethearts, all of which create a shape that draws the eye to your waist. Fitted sweaters that fall below the hip, lightweight semi fitted/fitted cardigans, or wrap-front styles work well as do belted ponchos and duster jackets.
Not sure of your body shape? Take my Body Shape Calculator quiz and learn how to flatter your figure.
Finding the right fabric
Soft and medium-soft fabrics are your best friends. So, try to choose fabrics like lyocell, linen, medium-thick silk, cotton, soft and thin wool, soft denim or velvet. They will give you enough support but also drape nicely around your body. Fitted garments suit your shape best, while belts around the waist also create a flattering silhouette.
You should investigate if there is a level of synthetic you're prepared to accept in your garments. In many tops, manufacturers will add a small percentage of a synthetic to make it more comfortable and creates garment ease.
A small percentage (2-5%) will have a minimal effect of the breathability of the garment and also reduce te needs for ironing. Avoid 100% polyester. Fabrics such as modal, rayon, lyocell and viscose are a synthetic creation of a natural fibers so they actually have good breathability.
A little bit of desktop and in-store research will help you understand the different fibre and fabrics options available to you. If you can expand your fabric preferences, then you may find that there are manufacturer and retailers who sell complete ranges of clothes that are made from things like bamboo, cotton and linen.
For online searches, I also recommend doing your search by fabric types first rather than retailer or garment style. Many retailers put the fabric blend in the garment description so this can be a very quick way to narrow down your choices. Lyocel wrap top green will often yield different search results to green wrap top lyocell
Using Pinterest or a google image search can be a great place to search for what you're after and you might find stores from there that you can go and look at that are not your typical high street retailer.
Further Reading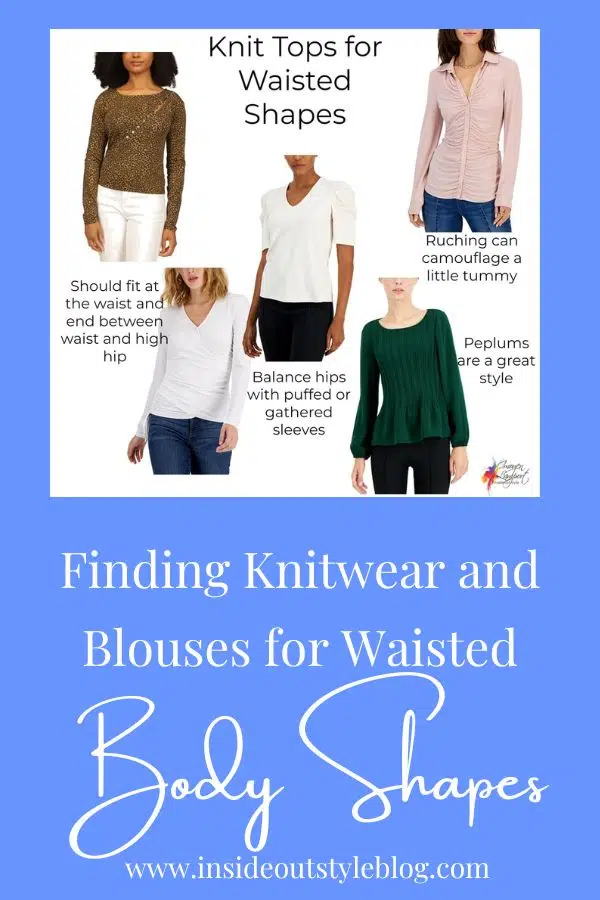 t