Here is my quick and easy Contoured Face Mask Pattern that takes only a few minutes to make.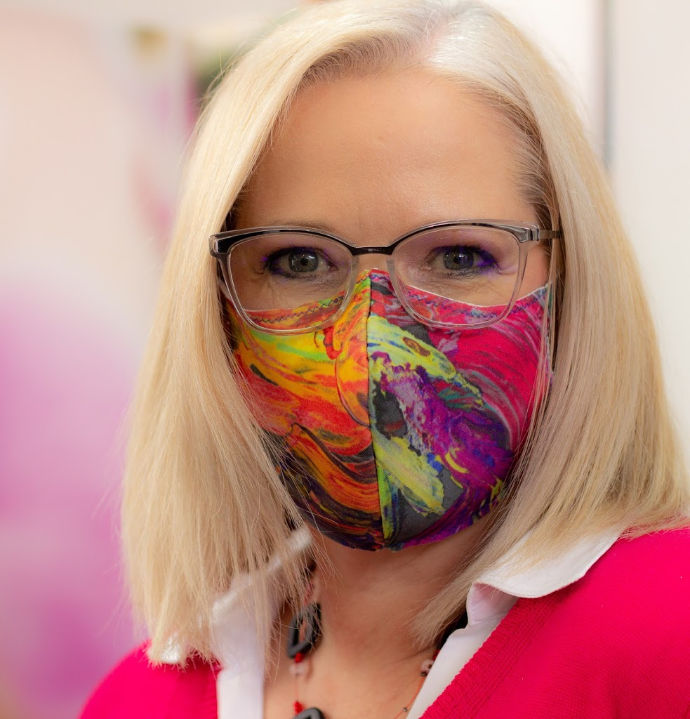 Contoured Face Mask Instructions
Thick stretch fabric such as a scuba or Ponte knit which are water-resistant polyester-spandex blend fabrics – each piece needs 20cm x 16cm – so you can find fabric scraps to fit (this is what I've been using) or get a piece of fabric 80cm wide x 32cm long. Your mask will be 2 layers thick – if you want you could add an extra layer if you're using thinner fabric such as cotton jersey.
Download the Inside Out Style Easy Face Mask Pattern, print it out and cut it out.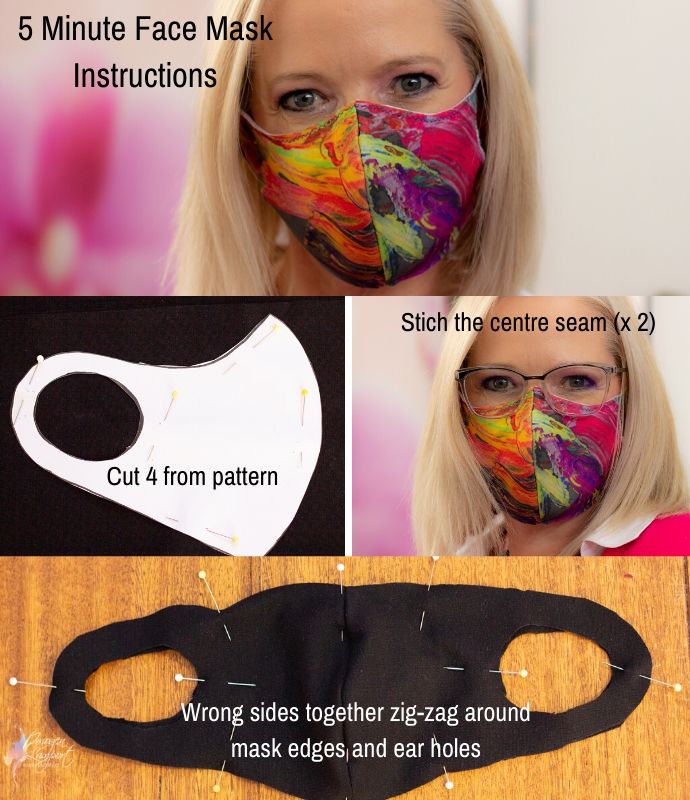 Lay it on your fabric and cut 4 pieces, this makes it double thick (though you can do just one layer, but it's not as effective). You can adjust the size at cutting – for a larger face and head – add an additional 1cm or more at the front of the mask.
Join 2 pieces together right sides together down the centre front, then join the other two pieces together down the centre front (right sides together).
Fold-out the pieces and lay wrong sides together, pin them together then stitch around the outside in a zig-zag stitch. I also stitch around the ear holes as well.
Done! So easy and quick.
Here are other options you can try!
Woven Fabric Contoured Face Mask
Here is another facemask pattern I've tried and it works well – it's for woven (not stretch fabrics). Download the pattern here.
Non-Stretch Cotton Cotton Face Mask
Here are the instructions and pattern.
Scarf Mask